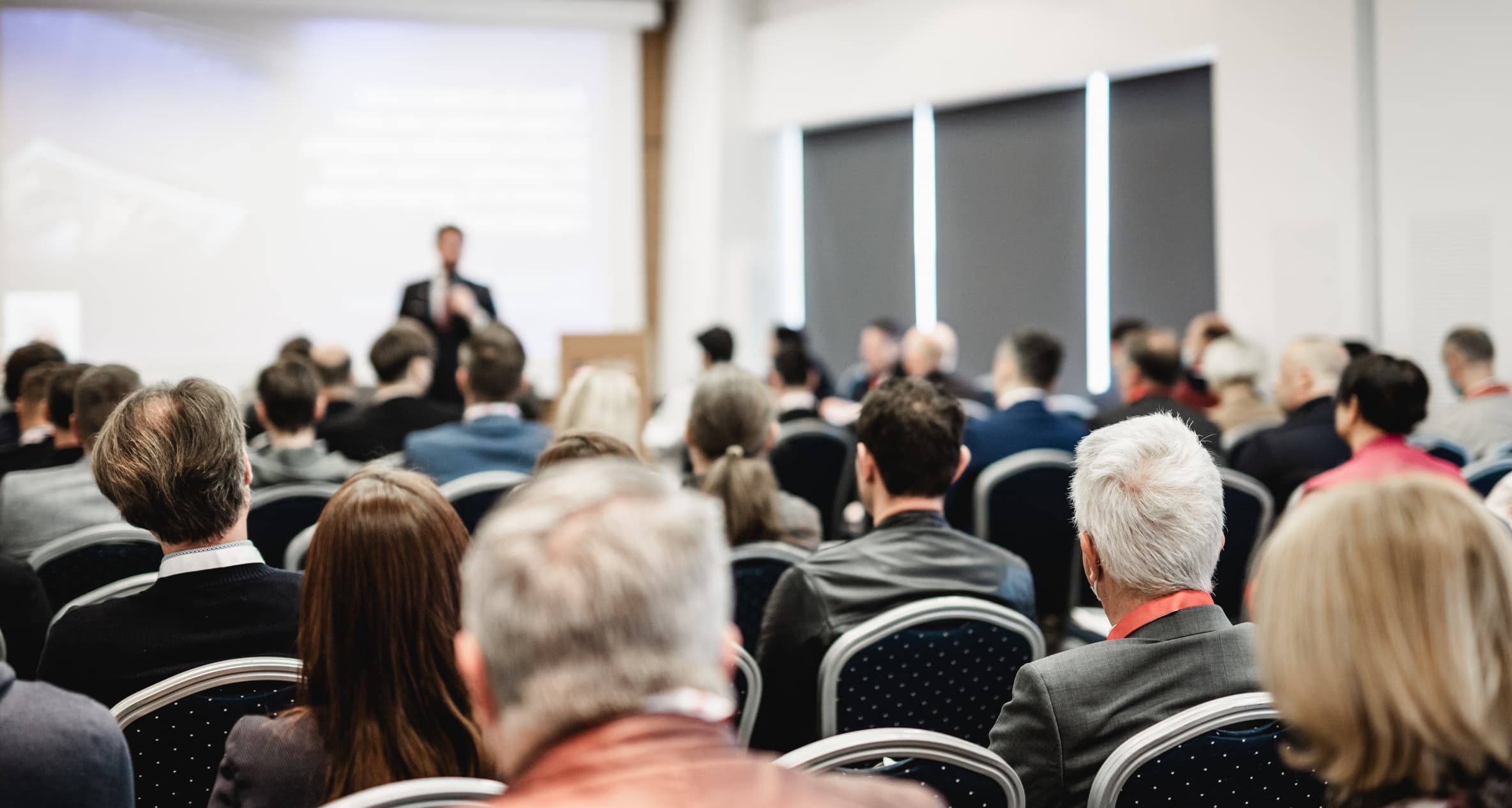 The 2024 EDUCAUSE Top 10, Part 2: When It Comes to Resilience, Attitude Is Everything
All Blog Posts
In response to the continuously changing higher education landscape, the theme of the 2024 EDUCAUSE Top 10 was institutional resilience, which was divided into three main types: mission resilience, operation resilience, and financial resilience. If numbers 1-3 on the Top 10 highlighted the necessity for institutional resilience, numbers 4-6 highlight that this resilience can't be built without changing mindsets across campus.
In our 3-part series, we are breaking down the 2024 EDUCAUSE Top 10 to better understand how these prescriptive measures might benefit your institution. What we've learned in the second part of this series is that you need leaders across the institution to understand the need for change in order to make positive and lasting changes on campus.
4. Diving Deep Into Data
Previously established in "#2: Driving to Better Decisions," an institution's data can help it determine answers to a variety of questions—from which programs need further resource allocation to which technologies are superfluous. As higher education software and analytics capabilities advance, most institutions are inundated with data. The main question then becomes: How do we get our data to tell us a story?
Consolidating, understanding, and gleaning insights from data can be a difficult undertaking, not only because many institutions need to navigate around potential data silos, but also because of the sheer glut of data available. To make the best use of their data, institutions need analytics professionals to collect, read, and report on information. They also need to build a top-down culture around data inquiry guided by leadership willing to examine challenges and leverage data to find ways to overcome them.
5. Administrative Cost Reduction
Institutions across the country have looked at their budgets, they've looked at projections, and they know they need to find optimizations to reduce overhead. It's a common story in higher education: As newer technology has emerged, many schools have implemented that tech piecemeal and ended up with redundant systems—multiple learning management systems, video conferencing subscriptions, cloud drives, CRMs, etc. This has led to unnecessarily complicated processes and unnecessary tech expenditures. It's time for institutions to evaluate their tech stacks and determine opportunities for improvement.
One such route to optimization may be to cut back on the number of one-off technologies. Working with multiple vendors through a best-of-breed approach may suit institutional needs for some time, but can be costly in the long run due to integration complexities and upgrade management headaches, among other things. Having your student, finance, and HCM systems operating on a single platform can result in a simplified data and technology environment as well as a more user-friendly experiences for your students. Eliminating redundant systems will almost certainly reduce costs, but single-vendor ERP solutions can also reduce expenses like those associated with implementation, training, security, and maintenance.
6. Meeting Students Where They Are
According to EDUCAUSE, the pandemic forced higher education to pay attention to the student behind the curtain. As faculty and staff were invited into student homes via video conferencing, the image that emerged was a student population in dire need of support. Services that may have been sporadically offered on campus—mental health services, academic resource services, childcare services, etc.—must become more widely available as institutions further understand their students' need for various levels and types of support.
A lot of this support has and will come via technology: learning management systems that allow for more flexible learning environments, early alert retention systems that help staff identify struggling students, communications systems that help staff conduct outreach and direct students to essential services, and so on. EDUCAUSE recommends higher education institutions engage with technology leaders to understand other ways technology can help institutions identify needs and provide aid to students.
What's in Part 3?
What we've learned in the past few years is that institutions operating with data, technology, or departmental silos don't run as efficiently as institutions that operate cohesively as a unit. But changing an institution's approach to technology adoption takes buy-in. Leaders across campus need to be convinced that the necessity for change outweighs the disruption that said change has the potential to cause. Creating a culture around data-informed decision-making, reducing extraneous administrative costs, and providing students better access to services can mean changing the status quo.
As we all know, change is hard. But to build a resilient institution, change is essential. Part 3 of this series covers EDUCAUSE's final 4 trends of 2024: Hiring Resilience, Financial Keys to the Future, Balancing Budgets, and Adapting to the Future.
In case you missed the first part in this series, you can read it here.
If you want more insights into how we think institutions can plan for 2024 and beyond, read this report written by Omer Riaz, Jenzabar's Vice President of Strategy.
Recent Blogs
Higher Education Trends
Are You Ready for the FAFSA Simplification? Here's What You Need to Know.
November 29, 2023
The simplified FAFSA comes out on December 31. How can you prepare for its impact on your campus?
Higher Education Trends
Lessons Learned From Non-Enrolling Students
November 15, 2023
What can institutions learn from students who say "no," and how can this help future students say "yes."