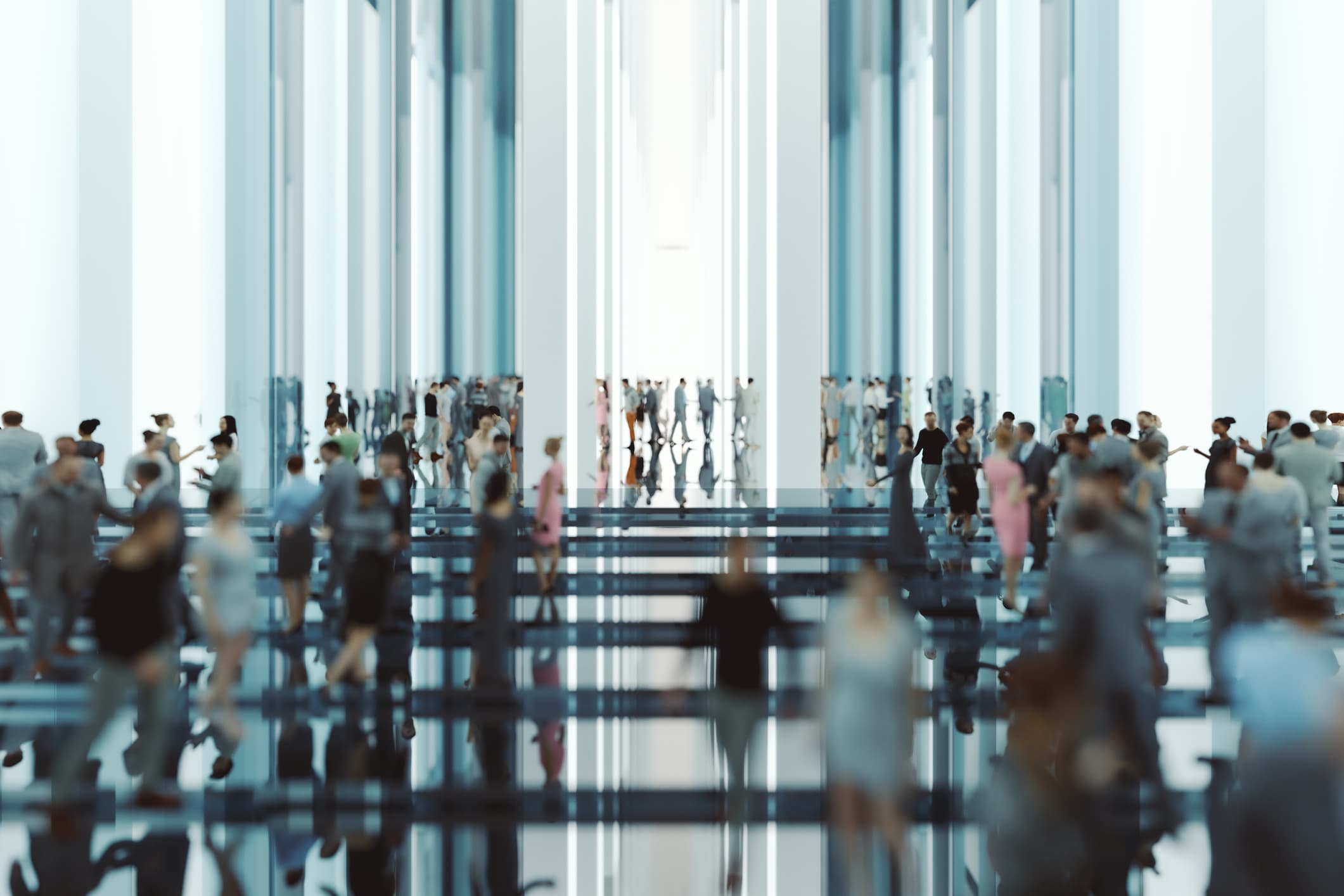 The 2024 EDUCAUSE Top 10, Part 1: Let's Talk Institutional Resilience
All Blog Posts
Looming demographic cliffs, public doubt over the benefits of a college degree, and cybersecurity aren't the only problems keeping higher education leaders up at night. Add these to persistent pandemic-related challenges regarding student mental health, hybrid work, and remote learning environments, and it's no wonder institutional leaders arrived at EDUCAUSE 2023 eager to discover new strategies for institutional sustainability and to hear the prescriptive recommendations for addressing 2024's top issues.
Jenzabar was proud to sponsor the 2024 EDUCAUSE Top 10, which focused heavily on three areas of institutional resilience: mission resilience, operational resilience, and financial resilience. In this three-part series, we'll break down the EDUCAUSE Top 10 of 2024 to understand how these might impact your campus and how you can best respond.
1. Cybersecurity as a Core Competency
Cybersecurity moved from the #2 spot in 2023 to the #1 spot in 2024. With its wealth of student and research data and its tendency to lag behind the latest cybersecurity measures, higher education has become a ripe target for cybercriminals. So far in 2023, ransomware attacks have cost higher education $3.7 million on average. In a best-case scenario, these attacks prevent institutions from doing business as usual; at their worst, they can force institutions to close their doors permanently.
Why aren't all institutions following best practices and implementing the latest cybersecurity measures? To start, doing so can be expensive. Complex and comprehensive solutions can also take a great deal of time to implement. But to improve operational resilience, colleges and universities need to sit down and weigh costs against the risk. Certain security measures like multifactor authentication and staying on top of system updates are relatively inexpensive. Other measures, like implementing endpoint detection and response solutions, leveraging immutable storage, and moving to the cloud can be more costly, but can ensure business continuity in the wake of a disaster – be it natural or manmade. In the face of rising cybercrime activity, however, the risks almost always outweigh the costs.
2. Driving to Better Decisions
Understanding student data can help campus leaders make important decisions regarding their institution's future. Which programs are most in demand? Which student cohort is at the greatest risk of stopping out? How impactful are student recruitment campaigns? Data can answer these questions. But when it comes to using data to make informed decisions, obstacles stack up. One of the biggest obstacles stems from integration challenges. Institutions using best-of-breed systems often encounter troubles with departmental and data silos. Without properly integrating systems and data, institutions will not be able to make wholly informed decisions.
Colleges and universities have many choices regarding which technologies to purchase. But one of most straightforward ways to eradicate data and departmental silos is to switch from the best-of-breed model to a single-vendor solution. Leveraging multiple point solutions that are consolidated on a single platform from one vendor, rather than several, can eradicate data silos and simplify the process of analyzing and visualizing information. This holistic approach gives institutions more opportunities to make informed decisions using one of their most precious resources: data.
3. The Enrollment Crisis
Higher education leaders may be tired of reading about the enrollment crisis, but it continues to be a very real concern, especially for smaller, regional colleges and universities. According to EDUCAUSE, institutions need to recruit different demographics of learners and invest in market research if they are to overcome the demographic cliff set to hit higher education in 2025. Doing so will enable colleges and universities to draw upon a widening pool of candidates as well as identify and recruit their right-fit learners.
Technology can play a major role in helping institutions overcome the enrollment crisis. For example, modern communications solutions can empower staff with tools to engage with a diverse student pool effectively. Likewise, other creatives ways for institutions to address the enrollment crisis and ensure institutional resilience is to investigate CBE programs and digital credentials, as this will help institutions reach new markets.
Institutions can also partner with service providers to gain access to higher education enrollment-oriented services. Enrollment marketing experts Spark451, a Jenzabar company, can help institutions with everything from building recruitment strategies to creating marketing content that highlight their specific campus brand.
What's in Part 2?
Looking to 2024 and beyond, campus leaders need to sit down with their IT staff and evaluate the systems it has in place. Better yet, institutions should give IT leaders a seat at the table in order to ensure technology decisions are backed by an experienced stakeholder.
Part 2 of this series covers the next three trends highlighted by EDUCAUSE: Diving Deep Into Data, Administrative Cost Reduction, and Meeting Students Where They Are.
You can read part 2 of this series here.
If you want more insights into how we think institutions can plan for 2024 and beyond, read this report written by Omer Riaz, Jenzabar's Vice President of Strategy.

Recent Blogs
Higher Education Trends
Are You Ready for the FAFSA Simplification? Here's What You Need to Know.
November 29, 2023
The simplified FAFSA comes out on December 31. How can you prepare for its impact on your campus?
Higher Education Trends
Lessons Learned From Non-Enrolling Students
November 15, 2023
What can institutions learn from students who say "no," and how can this help future students say "yes."