Seamlessly Integrate Your Entire Campus
---
Regain control of your technology ecosystem by consolidating and simplifying how you manage system-to-system integrations across your campus. As an integrated platform-as-a-service (iPaaS) offering, Jenzabar Unity Platform allows you to manage your entire higher education IT stack through a single system. It delivers an ever-expanding suite of pre-integrated, out-of-the-box (OOB) application programming interfaces (APIs) and allows you to build and onboard your own APIs through a user-friendly dashboard so you can seamlessly bring together Jenzabar applications with on-premises and cloud applications.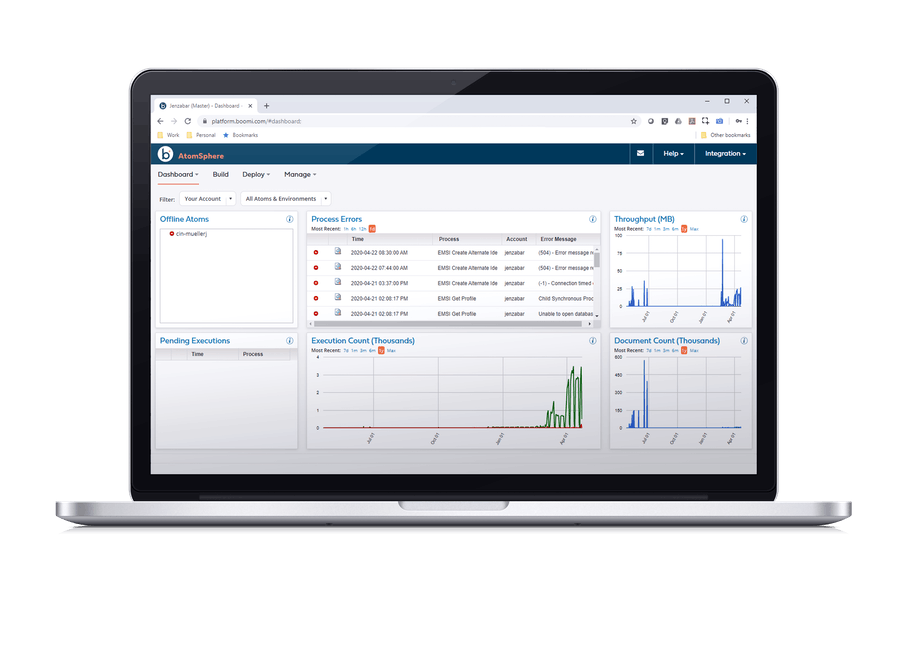 A cloud-based, user-friendly integration platform powered by Boomi to seamlessly connect the on-premises and cloud applications on your campus
Connect Your Campus
---
Jenzabar Unity Platform
Powered by the industry-leading Boomi solution, Jenzabar Unity Platform is designed to help you increase efficiency, eliminate data and operational silos, and reduce your dependency on legacy integrations that are impacting your digital transformation. With an easy-to-use, drag-and-drop interface (low-code, no-code), staff can easily onboard new APIs rapidly and cost-effectively.
Modernize your entire IT infrastructure, unify all your solutions, and manage and monitor all your integrations through a single platform.
Advantages
Leverage pre-integrated APIs for bringing together Jenzabar solutions with third-party applications
Simplify and accelerate API onboarding through a user-friendly, non-technical interface
Improve operational efficiency by eliminating data and application silos
Bridge the gap between on-premises and cloud environments
Design, secure, and test scalable integration APIs in real time
Manage API notifications and operational statuses through a single dashboard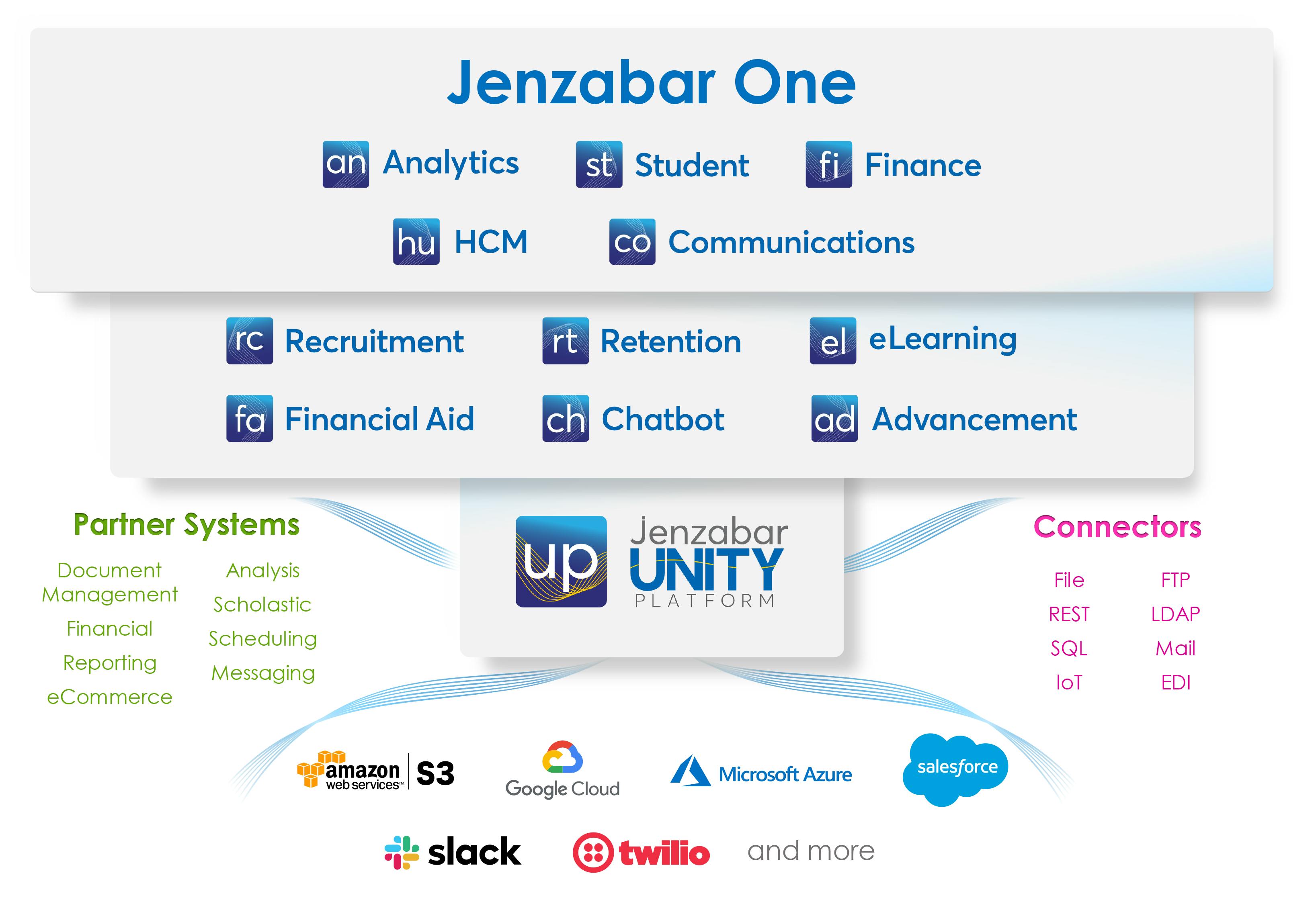 Resources: Jenzabar Unity Platform
Product Sheet: Jenzabar Unity Platform
Industry Insight: Solutions for Your 5-Year Plan: EDUCAUSE Corporate Conversations With Jeff Elliott
How can we help?
Ready to see it in action?