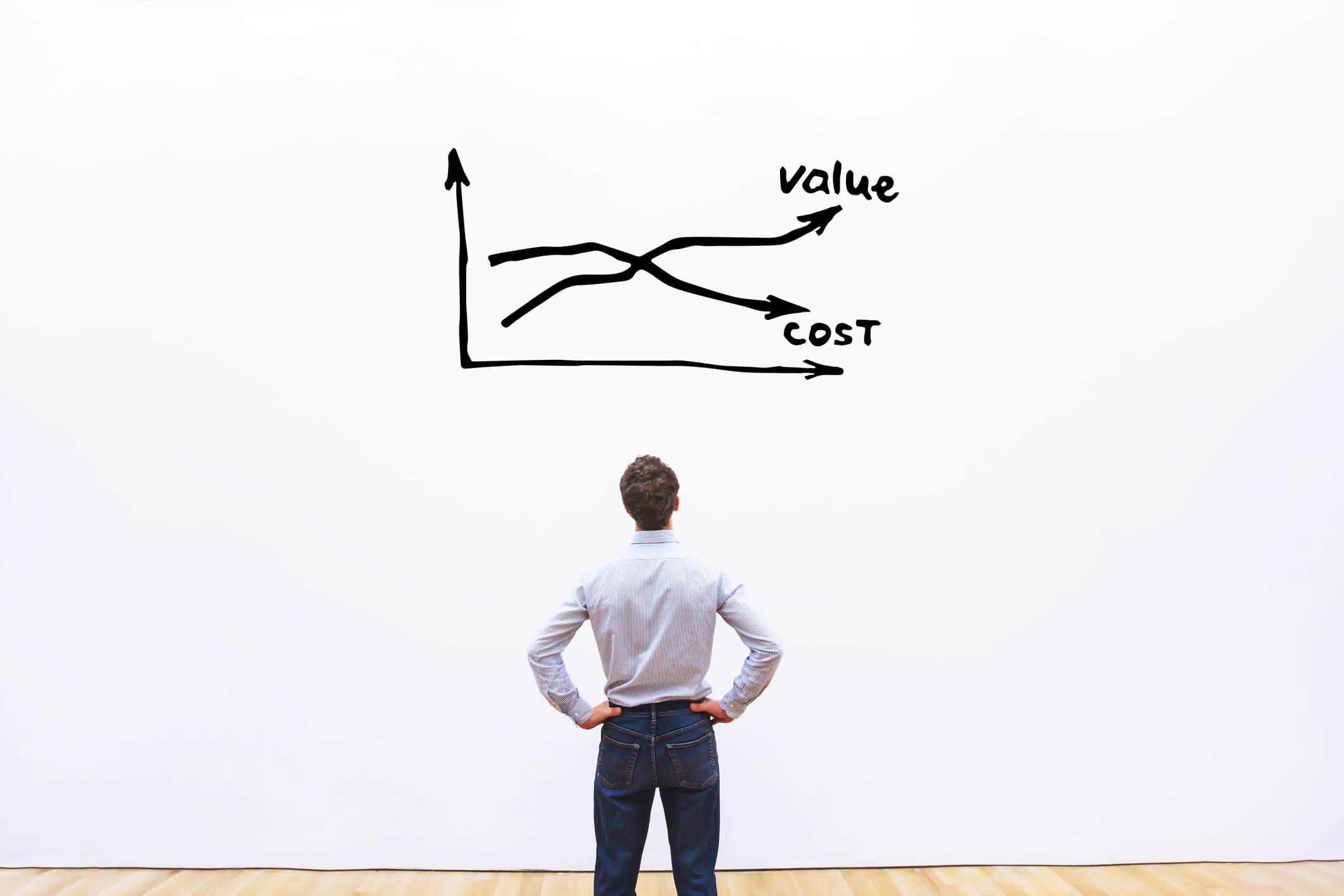 3 Ways a Modern, Cloud ERP Can Help Reduce Costs
All Blog Posts
Higher education institutions with legacy systems often face substantial limitations—siloed data, slow processes, high maintenance fees, and outdated security protocols. Despite these known issues, however, many of these institutions are still hesitant to switch over to modern, cloud enterprise resource systems (ERPs); they think cloud ERPs are expensive, data integration is difficult, and implementations are lengthy and costly. But colleges and universities concerned over the potential cost of these new systems may not realize all the ways in which cloud ERPs, especially those built exclusively for higher education, can reduce costs on campus.
An ERP for higher education combines human capital management (HCM) and finance systems with student information systems (SIS). Because modern ERPs centralize student, HCM, and financial data and incorporate rich analytics features, they give institutions the insight to make decisions and take action. They also provide institutions with myriad ways to save money and speed up time-to-value.
Modern ERPs Reduce Costs by Leveraging the Cloud
Having your ERP operate on the cloud means eliminating costly overhead. Institutions no longer need to find places to house, power, and protect their servers. And updating your cloud system is a seamless process, eliminating the need for costly and time-consuming manual server upgrades.
But one of the most obvious ways a cloud ERP saves institutions money is by allowing them to scale their system capacity up or back depending on server demands. Rather than over-purchasing to handle the occasional usage spike (like during registration period), institutions can scale their system capacity whenever they need, paying for more only when necessary.
Modern ERPs Cut Operational Costs and Streamline Processes
One of the main ways modern ERPs save institutions money is by automating previously manual tasks. These automations streamline processes across campus, improving operations across everything from billing to prospective student outreach to payroll processing. Not only do these automations enable more efficiency so staff devote time to higher-value work, but automating certain processes means fewer hands are required to complete tasks. Institutions with stretched budgets won't need to make additional staff hires, even when experiencing periods of growth.
Modern ERPs Improve Data Exchange and Collaboration
By uniting your systems and centralizing your data, modern ERPs make it easier to share that data across campus. Some of these systems also have advanced communications capabilities which further help institutions break down siloed departments and improve collaboration.
Modern ERPs also allow institutions to collaborate on and make better use of their data so decision-makers can see the larger stories their data is telling. They can use this information to make program and operational decisions that will help them save money.
When Cutting Costs, Look for a Partner With Implementation Expertise
Even knowing all the ways a cloud ERP can save colleges and universities money, many institutions still worry over the cost and implementation process. But when institutions work with an experienced provider, one with a history of timely and budget-conscious implementations, many of those concerns are alleviated. Colleges and universities should also look for an ERP provider that offers integration services and can help with data migration.
Modern ERPs can facilitate automations in every department on campus, enable more informed decision-making, and update regularly to meet changing institution and student needs. Because of this, colleges and universities don't need to wait years to see a return on their investment. With the right provider and the right solution, institutions can digitally transform their campuses as they simultaneously reduce cost and increase value.
Recent Blogs
Higher Education Trends
Are You Ready for the FAFSA Simplification? Here's What You Need to Know.
November 29, 2023
The simplified FAFSA comes out on December 31. How can you prepare for its impact on your campus?
Higher Education Trends
Lessons Learned From Non-Enrolling Students
November 15, 2023
What can institutions learn from students who say "no," and how can this help future students say "yes."