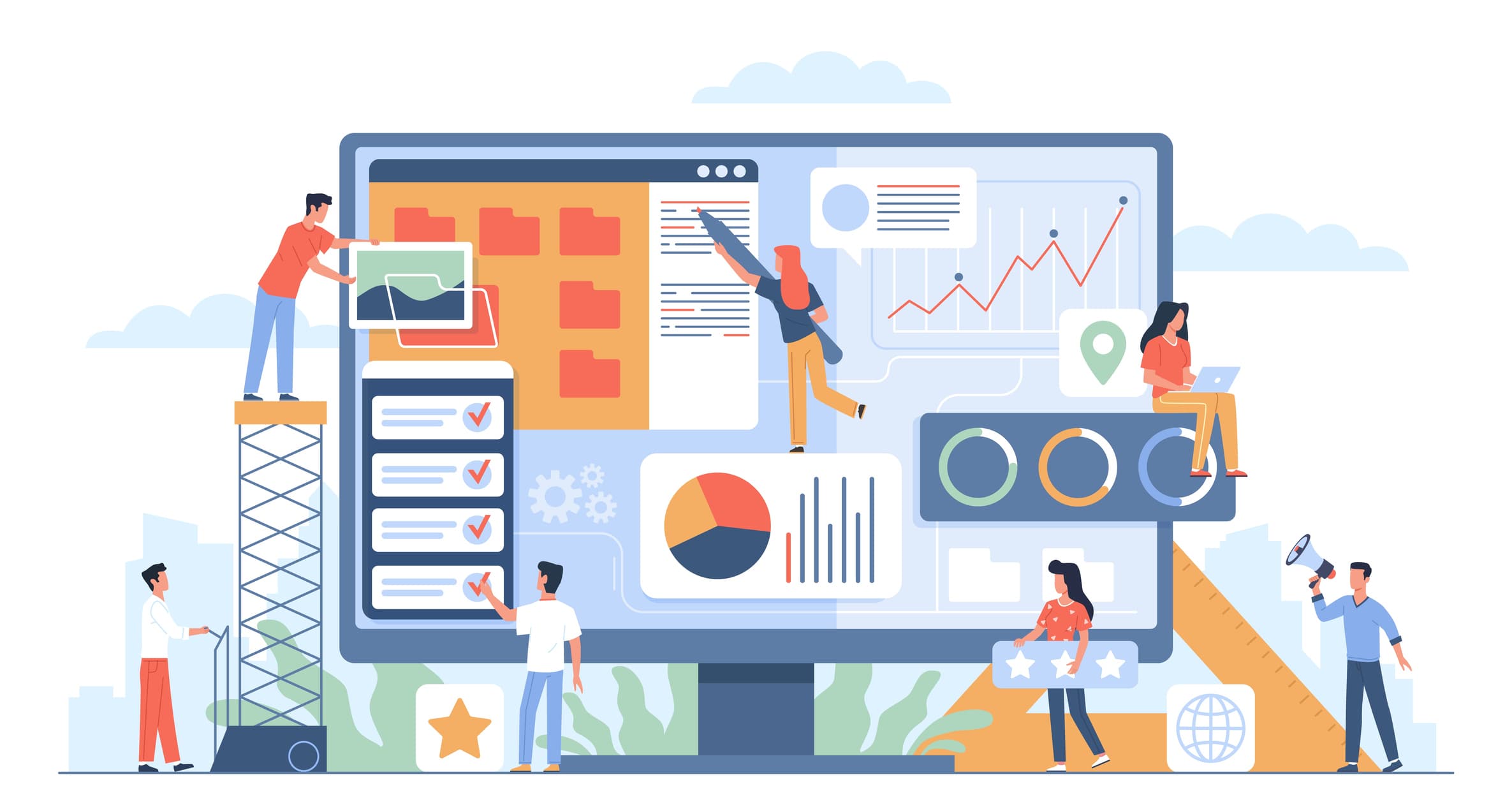 How Can Design Systems Help Lower the Cost of Technology Ownership in Higher Education?
All Blog Posts
The cost of running a higher education institution has risen significantly in the past decade: Instructional costs have increased alongside student service costs, such as food, housing, travel, and recreation. While these expenses are rising, subsidies for these costs—gifts, grants, endowment income, and government appropriations have lessened. As inflation rises and enrollments decline, tuition-dependent schools are looking for ways to reduce costs. What can colleges and universities do in the face of increasing expenses?
Cutting programs and staff, reforming tenure, and downsizing resources might help, but these actions can negatively impact how an institution serves its constituents, not to mention its brand. As an alternative, institutions can lower the cost of technology ownership, which can open opportunities for savings without jeopardizing student experience or causing negative brand repercussions.
How to Lower Your Cost of Technology Ownership
One strategy is to lower the costs that you can control, like the cost of ownership. To remain competitive, colleges and universities need to digitally transform; they can't avoid technology expenses. However, they can control the costs of operating technology after its purchase.
Say, for instance, that the technology you purchase is difficult to use and requires training for staff. Training can be expensive, especially if you hire a consultant or pay for training for overly complex systems. Even when your staff trains themselves, the time away from critical tasks impacts productivity and costs the university in other ways. Lowering the cost of ownership means reducing the amount of time and money devoted to staff training and shortening time to value. To do this, you'll need to invest in technology that is easy to use and requires little or no training. In short, look for products designed by strong user experience (UX) teams and governed by design systems.
What Is a Design System?
Simply put, a design system manages all web products and communication channels used by a large organization. It comprises a set of reusable standards (user interface components and patterns, for example) that can be adopted across a larger platform, creating consistencies through the reuse of color, typography, icon, and tone and voice guidelines. By creating this consistent experience across all products designed under its guidelines, a design system reduces the need for staff training, dramatically improves the user experience, and lowers the total cost of ownership.
How to Spot Products Using Design Systems
Products that use design systems generally have easily visible consistencies across the user interface. Look for colors being used with a similar purpose across systems. You might see the same green color used in a success message when you register a student in a course and when you submit a requisition that was under budget. You might also see the same icons used in your recruitment system as you see in your retention system, like a pencil for "edit" or a trashcan for "delete" functions. When products use design systems, these small consistencies can ensure that staff members don't need to be trained as often and can be more productive as they move from product to product on your campus.
Looking Beyond Higher Education Technology's Sticker Price
Running a successful higher education institution is challenging; costs will always be top of mind. Purchasing products with a low cost of ownership is a great way for schools to uncover financial savings without stripping away other core aspects of the institution.

Look beyond the sticker price of the next product you purchase and consider the costs over the long haul. Look closely at that product and make sure it leverages a design system that will lower long-term training costs, increase staff productivity, and improve user experiences.
This blog was written by Chris O'Brien, Jenzabar's Director of User Experience.

Recent Blogs
Higher Education Trends
Demystifying AI-Powered Automation: A Practical Example in Higher Education
September 27, 2023
Many colleges and universities are worried about artificial intelligence, but how can AI benefit an institution?
New Student
Finding Students Where They Are: Fueling Enrollment and Building Brand Awareness Among Gen Z
September 20, 2023
What does Gen Z want, and how can institutions use this understanding to boost their digital footprint and enroll more students?