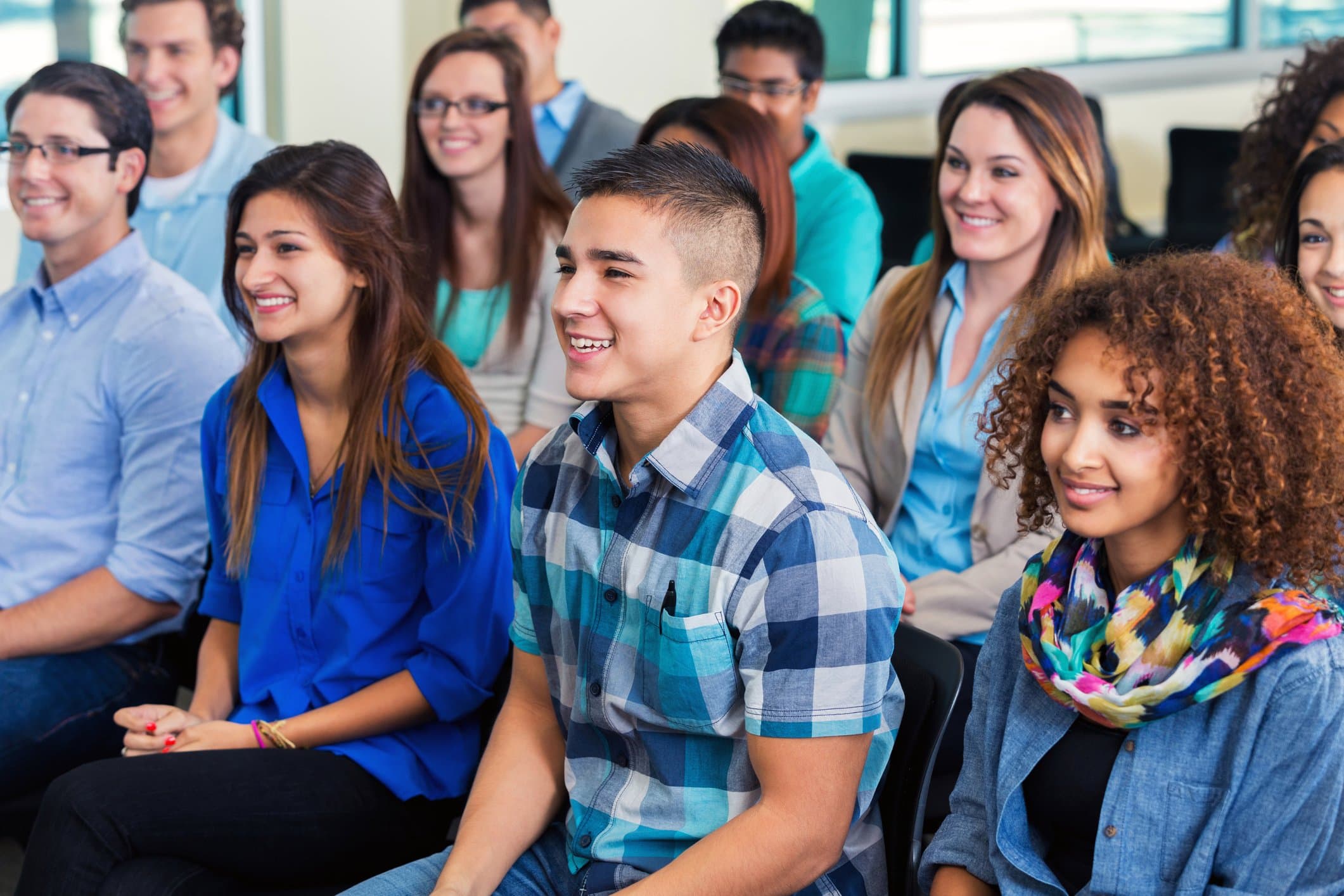 Tips for Building a Better First-Year Student Experience
All Blog Posts
In a report published in July of 2023, the National Student Clearinghouse found that first-year student persistence rates (the rate of students who return to any college to finish their degree) were 76%, whereas first-year student retention rates (the percentage of students who return to the same institution) were 67%. In other words, 33% of first-year students didn't return to their institution the following year. As colleges and universities face an imminent demographic cliff, institutions looking to meet enrollment goals know they need to focus their energy on solving first-year student retention issues. To solve these issues, they need to consider ways to improve the first-year student experience.
Improving First-Year Student Experiences
According to the National Student Clearinghouse data, roughly 9% of students chose to transfer to other institutions. 24% of first-year students fail to return at all. Why are so many first-year students not returning to campus and what can institutions do to retain more learners?
A student's decision to leave an institution tends to be incredibly personal, which is why student retention can be a tricky problem to solve and why national rates have remained relatively unchanged over time. Reasons for departure can be anything from financial issues—which can include uncertainty over ROI—to feeling poorly prepared, unsupported, or disconnected from the greater college community. But these issues aren't insurmountable.
If institutions can revamp their first-year programs by making them more supportive and community-oriented, they may be able to improve their first-year student retention rates.
1. Create Comprehensive Orientation Programs
One common reason first-year students leave an institution is because they don't feel a sense of belonging to the institution. This can often be addressed with a strong orientation program. Most orientation programs happen before the first day of classes. Larger institutions tend to break up students into cohorts and hold several orientation weekends throughout the summer. Many smaller institutions invite first-year students to campus a week early for a series of activities.
No matter what type of program your institution holds, you want to make sure your orientations are centered around two things: providing essential information and making students feel like a welcome part of a community. To that end, not only should students be trained in using campus technology, registering for courses, and accessing academic resources, they should also participate in community-building activities that are designed to help them connect with classmates even before classes begin.
2. Use Traditions to Foster a Sense of Community
A mistake many institutions make is relegating community-building to orientation week alone. Instead, they should maintain community-building activities throughout the year. Many students feel homesick and isolated in those first few months of school, and this can be especially true at institutions that hold summer orientations and expect students to be ready to go on day one. But schools that invest in year-long community-building activities, especially those that incorporate campus traditions, end up creating a clearly defined and stronger campus community.
Liberal arts institutions like Washington and Lee, Hillsdale, and Wellesley Colleges are high on the list of institutions with the best first-year retention rates. These schools invest a great deal of time and energy into tradition making and community building. In fact, each institution has a webpage dedicated to detailing campus traditions.
3. Create a Robust Academic Advising Program
One of the major reasons students fail to return to college after their first year is that they either find themselves ill-equipped to handle the rigors of a post-secondary education or grow uncertain as to whether college is worth the expense. Putting a thoughtful, thorough academic advising program in place can improve retention rates by getting students aid even before they struggle and helping them find direction in their academic pursuits. But despite the obvious benefits of academic advising, many institutions still treat their advising program as an afterthought. Untrained professors are often tasked with taking on advisor roles, expected to hold bi-annual student check-ins but not given much direction otherwise.
Bolstering academic advising programs has proven to be beneficial in improving student retention rates. Institutions should set aside time to create a clear advising program and train members of their staff in how to help students set and achieve academic goals.
4. Invest in Support Services
Academic advising programs can help give first-year students direction and motivation, but many students need more help than academic advising programs provide. Pandemic-related education gaps, rising rates of teen anxiety and depression, and an increase in the number of first-generation college students means that campuses are seeing an increased need for additional academic and mental health support. Institutions wanting to retain their student body need to be investing in support services for students.
Counseling and stress management services, tutoring programs, and group study programs are all essential services today's students need to succeed during their first year. Creating and fully staffing writing and academic resource centers will mean that students can access help when they need it. As a result, they'll be more confident in their chances for success and far more likely to re-enroll.
...This List Goes On
This is by no means a comprehensive list of all colleges can do to improve first-year student experiences. Other suggestions include creating career exploration programs to better tie a student's academics to their career goals, reflective activities designed to help students understand what they've gained in their first year, even faculty engagement initiatives to better connect teachers and students.
The more robust your first-year student experience is, the better your chances of having students return. In its annual College-Bound Student and Parent Surveys, enrollment marketing firm Spark451 found that, were money not an issue, 30% of incoming freshmen might be attending a different institution. In other words: 30% of students don't attend their first choice of school, and institutions have one year to convince them that the college they've enrolled in is the right one for them.
No matter what initiatives you decide to undertake in revamping your first-year student experience, make sure they are designed to create a stronger sense of belonging and to equip students with the tools they need to succeed. These two things can go a long way toward increasing first-year student retention and helping institutions meet their overall enrollment goals.
You can download Spark451's College-Bound Student and Parent Surveys here.
Recent Blogs
Higher Education Trends
Are You Ready for the FAFSA Simplification? Here's What You Need to Know.
November 29, 2023
The simplified FAFSA comes out on December 31. How can you prepare for its impact on your campus?
Higher Education Trends
Lessons Learned From Non-Enrolling Students
November 15, 2023
What can institutions learn from students who say "no," and how can this help future students say "yes."