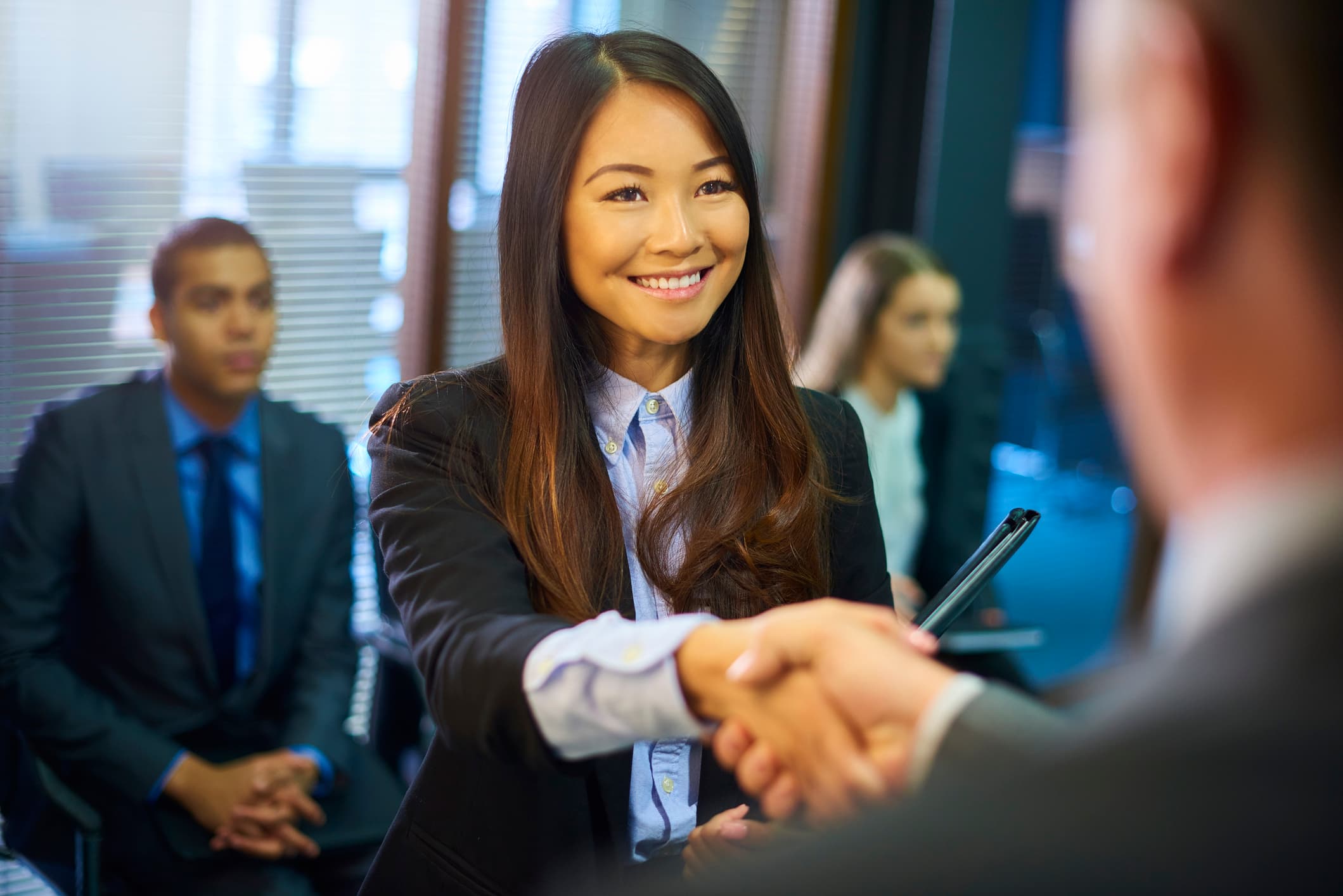 What Can Schools Do to Better Promote Post-Graduation Success?
All Blog Posts
Most institutions view student success as a combination of persistence, academic achievement, and holistic development. But another large factor of a student's success—one that is impossible to measure while students are still earning their degrees—is their ability to succeed after they graduate.

Students who leave college with a clear path to the careers they want and the skills necessary to enter the job market and thrive are likely to view their undergraduate years as time well spent. And this is important. Students who felt successful in their undergraduate careers are more likely to donate to their colleges after they graduate. In fact, systems that rank student satisfaction use recent alumni donations as a marker of which colleges produce the happiest students.

Your institution is most likely doing everything it can to promote current student engagement, achievement, and fulfillment. But what can colleges and universities do to help ensure student success after they graduate?
Institute Robust Internship Programs
Many entry-level jobs still require candidates to have a year's worth of experience, and since many college curricula focus on education over skills training, internships are a great way for students to gain the experience necessary to be competitive candidates once they graduate.

While institutions often have career development offices that direct students toward internship opportunities, some schools go above and beyond to give their students chances to gain real-world experience.

Schools like Worcester Polytechnic Institute have co-ops that alternate periods of academic study with periods of full-time employment related to a student's major. Some institutions, like Agnes Scott College, offer grants for unpaid internships, so students can afford to get the experiences they need to find employment upon graduation. Endicott College has a four-year internship program that makes internships a part of students' graduation requirements.

Colleges and universities interested in creating stronger internship programs on campus can do several things, including hosting internship fairs, allocating grant money, and promoting career development services around campus.
Partner With Local Companies to Host Career Fairs and Interviews on Campus
Many larger institutions host national career fairs, which see companies from across America sending representatives to present information and interview new talent. For smaller, regional institutions, a good way to promote post-graduation success is to partner with more local companies to host job fairs.

More localized career fairs offer opportunities for employers to spend time interviewing students. These fairs also help employ students who live locally and wish to stay close to home.
Create On-Campus Networking Events
These days, many schools offer strong online or local networking opportunities for recent alums. But to promote post-graduation success, it can also help to host alumni networking events on campus before students graduate. This way, students can make connections and gain information that can help them secure a job pre-graduation.

It's a good idea for schools offering networking events to also offer workshops. In these workshops, students can learn and practice the skills they'll need to make the most out of their networking opportunities.
Offer Skills Training and Credentialing Programs Alongside Traditional Degrees
There are certain majors where offering licenses and credentials make sense. Students getting their undergraduate degrees in education, for instance, can often earn their initial license as part of their degree. Additionally, most science degrees offer research opportunities, which can help students looking to go into research after they graduate. But not all majors come with skills training attached.

As jobs become more and more experience and skills-based, it's important for students graduating college to be able to depart with some practical, applicable skills in place. Students may earn those skills from internships, but new technology also enables institutions to offer skills-based, online courses that students might add to their existing degrees.

Colleges and universities looking to ensure post-graduation success for their students might think about supplementing traditional degree tracks with short, micro-credentialing courses. Students who graduate with these courses would ultimately be more competitive for entry-level jobs in their desired field.
Post-Graduation Success for Students Equals Growth for Institutions
As higher education shifts its focus to better promoting social and economic mobility, your institution's ability to further a student's post-graduation success can go a long way to improving income inequality. High post-graduation employment rates can help colleges and universities earn distinction. This, in turn, can drive enrollment.

It stands to reason that students who feel successful during their college career and continue to feel successful in their professional careers are more likely to see value in their educational investment. They may also be more likely to engage with their alma maters after they graduate, becoming donors or returning for future educational opportunities.

Investing more time and resources into internships, career and networking events, and skills-based courses can give your students the opportunities they need to prepare for and succeed in their post-college lives.

Recent Blogs
Higher Education Trends
Are You Ready for the FAFSA Simplification? Here's What You Need to Know.
November 29, 2023
The simplified FAFSA comes out on December 31. How can you prepare for its impact on your campus?
Higher Education Trends
Lessons Learned From Non-Enrolling Students
November 15, 2023
What can institutions learn from students who say "no," and how can this help future students say "yes."