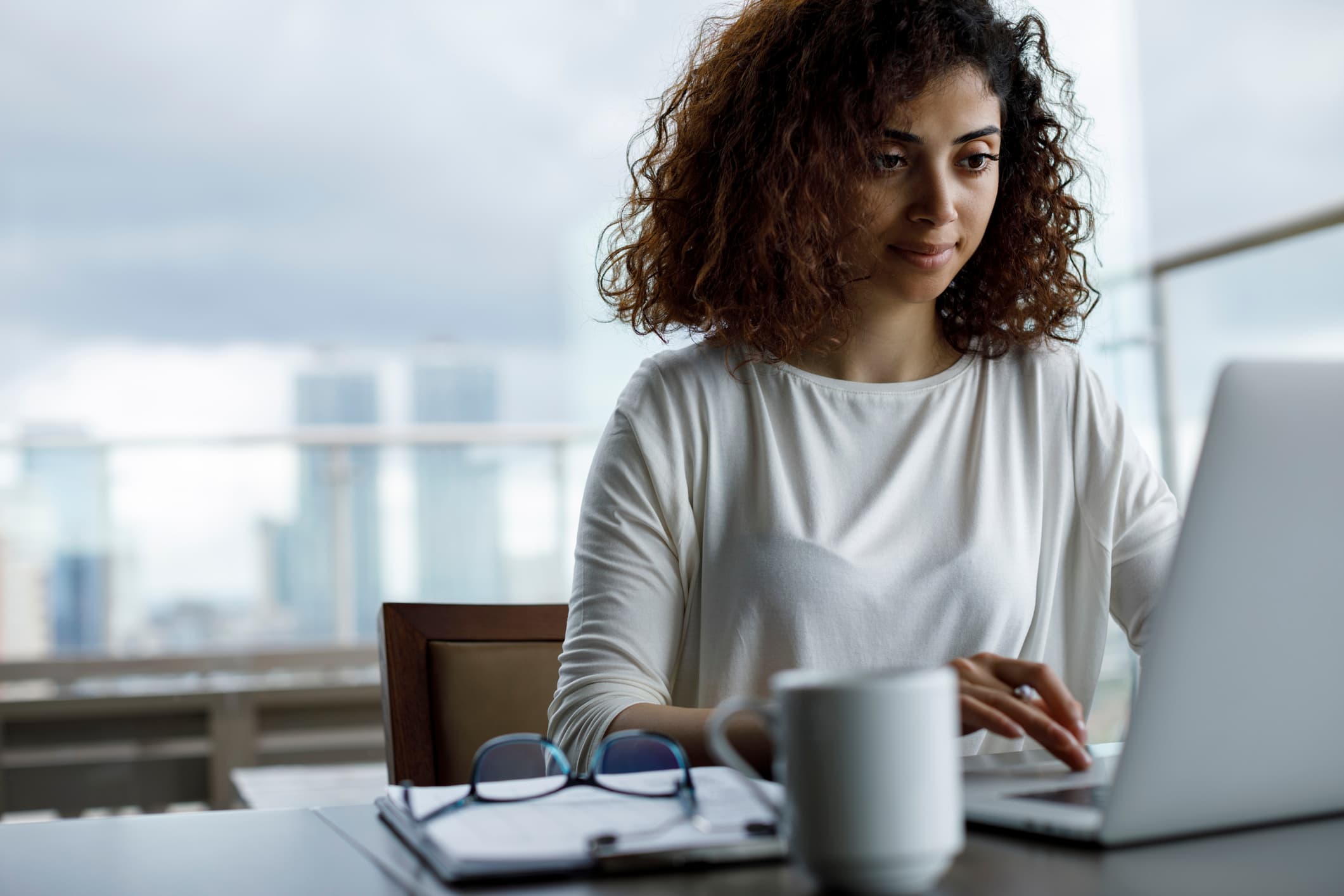 The Rise in Micro-Credentialing: Why Universities Should Take Note
All Blog Posts
In The Atlantic's June 2021 profile of the rise and fall of Kodak, the magazine noted that, in an act of loyalty to its employees, the company would occasionally delay big technological changes until it could retrain its workers. While these delays might have made sense during Kodak's heyday, it would be surprising to hear about any company doing that now. Technology evolves at a far faster rate than workers can effectively reskill.
The result of this phenomenon: The pre-internet pensions, profit-sharing, and loyalty contracts between employers and their employees are nearly non-existent. Pensions have been replaced by 401ks, and on-the-job training is being replaced by micro-credentialing.
What is a Micro-Credential?
Micro-credentials—short, narrowly focused, competency-based programs of study (often three or four designated courses) that enable an individual to demonstrate mastery in a particular subject area—can be offered within an existing degree program or as a standalone certificate. These programs enable learners to stand out in a competitive marketplace and are ideal for anyone looking to advance in their careers by gaining a competency in a particular skill area (e.g., cybersecurity fundamentals or marketing for microbreweries).
What's Behind the Surge?
Micro-credentialing has become incredibly popular for older and non-matriculating students as well as for universities. For students, taking short, focused credentialing courses means they obtain the specific training they need in the shortest amount of time possible. And since businesses are making hiring decisions based more on an employee's hard skills than their soft skills, micro-credentials are helping employees advance in their careers.

For universities, these programs have contained several tangible benefits. They've enabled schools to differentiate themselves from their peers in terms of unique course offerings. They've also allowed institutions to capitalize on a significant business opportunity.

At the moment, there is a skills gap in America between what businesses need and what talents potential employees bring to the table. Yet, businesses are leery of providing on-the-job training to millennials who, on average, tend to change jobs every three or four years. Many larger institutions have begun offering these employees pay-as-you-go courses for which students pay nominal fees to earn skills badges. For universities, these courses are not expensive to run, and offering them helps generate attention and student interest.

Seizing an Opportunity
It's no secret that enrollments are decreasing in traditional degree programs, especially those for graduate degrees. MBA programs, in particular, have been experiencing this decline for the past four years, a trend that isn't at all surprising given the job market's interest in skills over degrees. Add to that the debt-to-income ratio that plagues many graduate degree holders, and it's increasingly clear that, for working Americans, the cost of education has begun to outweigh its benefits.

While employee interest in micro-credentialing isn't a novel phenomenon, the recent employment crisis caused by the pandemic has led to a new market of students: job seekers. As of April 15, 2021, the pandemic has caused nearly 10 million people to lose their jobs. Millions more are actively choosing to leave their careers and begin new ones, turning to micro-credentialing as a means to excel in alternative fields.

There's a rapidly growing market for these short, self-directed, career-focused courses, and institutions experiencing revenue loss at the hands of diminishing degree programs need to act. Micro-credentialing programs provide institutions with alternative revenue streams and allow them to not only engage local students but international ones as well. Universities can partner with local businesses to provide learners with the skills required for jobs that businesses are struggling to fill. Beyond their fiscal benefits, micro-credentialing programs also create a space for institutions to innovate with learning technologies.

Bottom line: By offering leading-edge, lower-cost, tightly focused programs, institutions can re-emphasize the value of higher education and its role in helping individuals get the job of their dreams.

Recent Blogs
Higher Education Trends
Reframing the Graduate Student Enrollment Journey
December 6, 2023
Graduate students don't follow traditional enrollment cycles. How can you shift your enrollment strategy to reach prospective grad students?
Higher Education Trends
Are You Ready for the FAFSA Simplification? Here's What You Need to Know.
November 29, 2023
The simplified FAFSA comes out on December 31. How can you prepare for its impact on your campus?