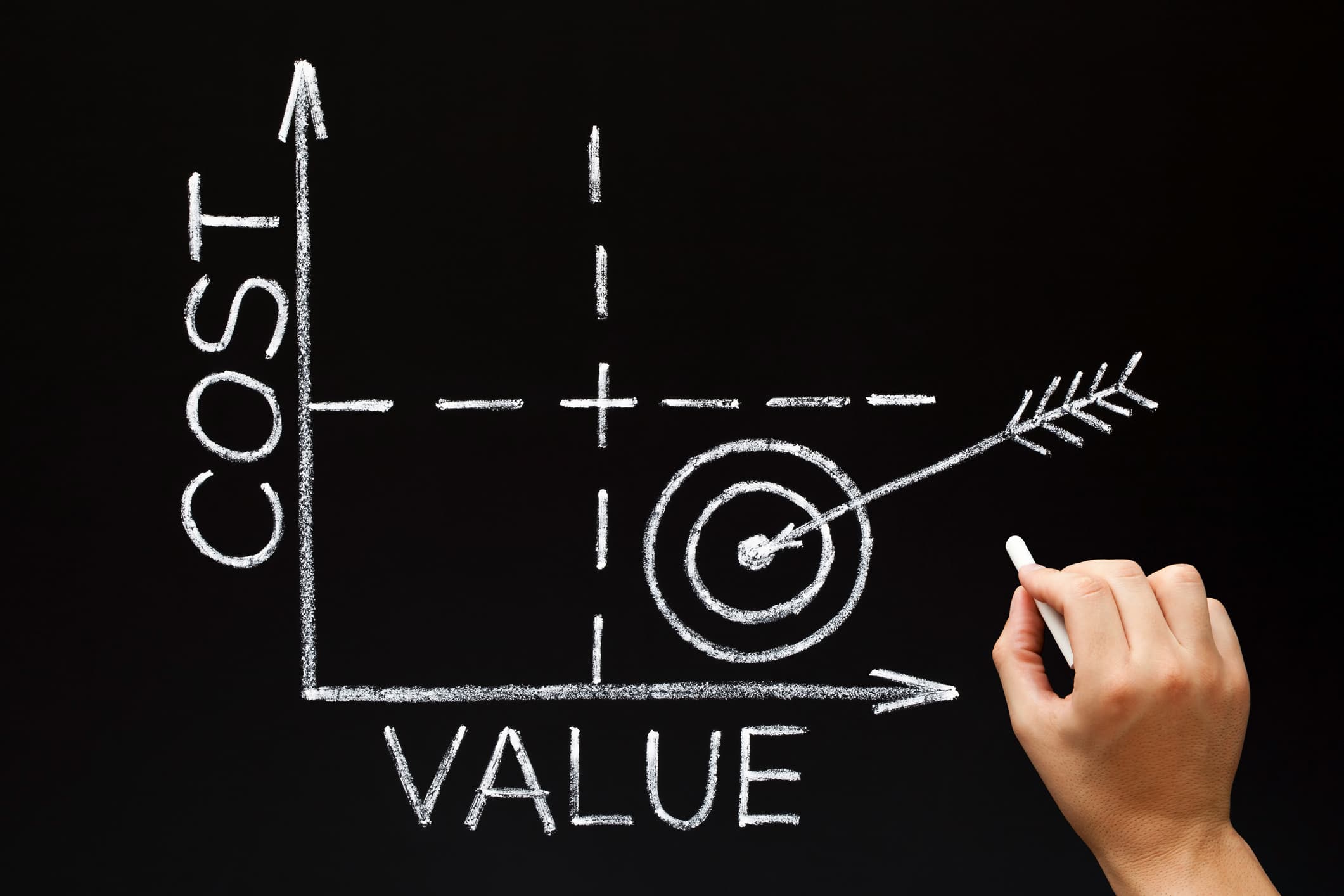 The Complexities of Identifying Higher Ed's Return on Investment Today
All Blog Posts
These days, when academic administrators get together, almost every conversation turns into a discussion around decreasing enrollments and declining revenue. Unfortunately, survey data suggests that these trendlines aren't changing anytime soon. What can institutions do to survive?
A survey from Pew Research Center found that about 84% of American adults think higher education tuition costs are too high. Meanwhile, 65% of adults say that colleges don't give students the skills they need to succeed later in life. A separate study by ECMC Group found that Gen Zers still believe that higher education plays a role in their path to success, but more than half of the 2,200 high school respondents admitted that they are open to something other than a four-year degree.
Taken together these statistics indicate a challenging future for colleges. Businesses struggle when prospective users question the value of a product and its cost. For institutions, if prospective students don't see value in pursuing higher education, this may mean it's time to reevaluate their offerings.

By necessity, higher education institutions will have to look at additional online learning methods. Young professionals who have been accustomed to working remotely will expect to get the same service from their college of choice. This will put additional pressure on colleges as offerings no longer need to be location-dependent. Today's learners will make choices based on finding the best offerings that meet their expectations and demands.
What Do Students Want?
The short answer: It's complicated. Parents and students have become leery of taking on extraordinary debt to finance college educations. Between 1993 and 2018, roughly 36 million Americans left college without a degree. Many of those students took on debt and don't have a receipt for the goods they paid for. The pandemic has reminded students that life tends to intervene and possibly disrupt the college experience. For some students, it may not be possible to return to things the way they were.

This doesn't mean the populace thinks that higher education is dead. Rather, they want an education system that works for them. Younger and older learners will be looking for programs that are tailored to their needs.

High school students who follow the "traditional" four-year college track want to be exposed to possibilities that prepare them for future work. Older learners who need new skills to advance in their careers want an education system where they can pick and choose the courses tailored specifically to their current career goals.

Many adult learners are also looking for reskilling programs (those that teach new skills so students can do a different job) or initiatives that stem from partnerships with local enterprises. Some learners are looking for certificate programs that will add to their resumes.

The Pressures Are Mounting
Many institutions realize that student objectives are changing. Colleges and universities are experimenting with new plans and strategies to meet the needs of the evolving student body. Some schools are partnering with local businesses to teach in-demand skills that will aid in hiring, while others are expanding their course offerings to meet emerging business trends.

For institutions, the difficulty of bringing new programs to market is significant. It can cost as much as $500K to bring one program to market and 63% of new programs produced 10 or fewer graduates in 2018. Speculating on what students want can be as difficult as speculating on the stock market; past performance is no guarantee of future results.

Equally worrisome for institutions is that the competition for students will increase as more students realize they can attend universities remotely. The pandemic has taught students that they no longer need to be present physically in a classroom to learn the skills they need to progress their careers. Colleges will need to finetune their offerings to compete against a wider set of similar institutions.

What Lies Ahead?
There is real concern that the financial loss for higher education due to COVID-19 will induce a shake-up across the industry. Many students who left university, postponed their college experience, or did classwork remotely during the pandemic are now reevaluating their options.

Students and parents alike are placing an increasing emphasis on the return on their education investment. As consumers, they are looking at a wider choice of institutions, offerings, and outcomes. They also want an education system that is flexible enough to meet their needs without breaking the bank. Institutions will need to evolve, one way or another, to meet the needs of their customers—students—if they are to keep their doors open for business and remain competitive.

Recent Blogs
Higher Education Trends
Reframing the Graduate Student Enrollment Journey
December 6, 2023
Graduate students don't follow traditional enrollment cycles. How can you shift your enrollment strategy to reach prospective grad students?
Higher Education Trends
Are You Ready for the FAFSA Simplification? Here's What You Need to Know.
November 29, 2023
The simplified FAFSA comes out on December 31. How can you prepare for its impact on your campus?