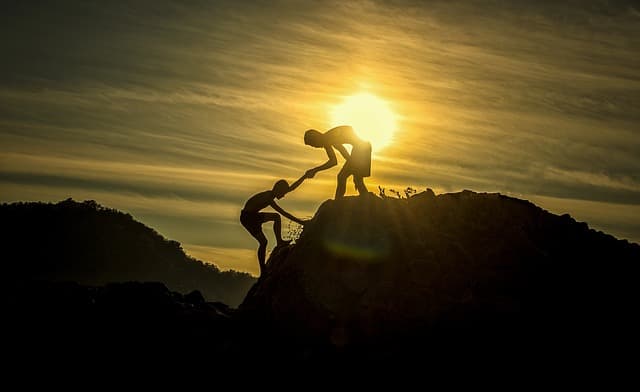 Why Student Success Is Critical for Institution Success
All Blog Posts
Lately we have been talking about the importance of student success and of helping our customers understand what it takes, from an administrative and infrastructure perspective, to support the changing student demographic.
The number of high school graduates is declining and will continue to decline through the 2029-2030 school year. Already, more than two-thirds of private colleges and more than half of public colleges failed to meet their enrollment or net tuition revenue targets for 2016. A recent report from The Chronicle of Higher Education, "The Future of College Enrollment," states that U.S. colleges are expected to see a steady decline in enrollment that could threaten their continued existence.
In addition to a declining demographic, there are other factors at play. One is a phenomenon called the Summer Melt where one-third of accepted college-bound students do not make it to campus in the fall. This happens because new graduates miss emails from the institution, don't sign up for orientation, or forget to fill out financial aid forms or important health records. As a result, they are removed from the institution's attendance records. In addition, one-third of high-performing high school graduates that matriculate don't actually finish college, according to the Georgetown University Center on Education and the Workforce.
Facilitating the Student Journey
Student engagement is a critical element in any institutional strategy for meeting enrollment, retention, and net tuition revenue targets. Let's take a closer look at some of the actions you can take to facilitate the student journey.
Personally connect with students – Competition for the best students is tough. Prospective students are being hit hard by mail, email, internet campaigns, and social media from your peer institutions. Get to know prospects from the first engagement by using tools that track student engagement and send out information at the right time. Automate the follow-up process so you can focus on finding and engaging the right students for your school. Host online chats and create admitted student communities so incoming students can form early bonds.


Make it easy for admitted students to matriculate – To avoid summer melt, keep in touch with students. Students may not check email during the summer months, but they are comfortable receiving text messages. Text them regularly to remind them of deadlines and to encourage them to fill out paperwork.


Help students stay on the path to graduation

–

Keep students on the right path from the minute they step on campus. Use predictive modeling to spot at-risk students. Then identify potential problem areas and intervene quickly with the appropriate support.


Turn graduates into donating alumni

– Meet your fundraising goals by strengthening your advancement initiatives. Adopt comprehensive engagement strategies to keep graduates connected to the institution and motivated to donate.
Engagement Is Key
Understanding and focusing on the student's journey is critical for institution success. Staying connected and engaged with students from day one is the first step to protecting tuition revenue stream. Because with student success comes happy alumni. And with happy alumni comes successful fundraising.
Recent Blogs
Higher Education Trends
5 Ways to Maximize the Value of Your Technology Investment
May 24, 2023
As institutions look to expand the role of technology on campuses, here are five ways they can ensure they are maximizing the use of that technology.
Higher Education Trends
HR Execs Want More Employee Training. What's Higher Ed's Role?
May 10, 2023
A survey of HR executives conducted by Campus.com found that businesses are turning to colleges and universities to upskill their workforce.