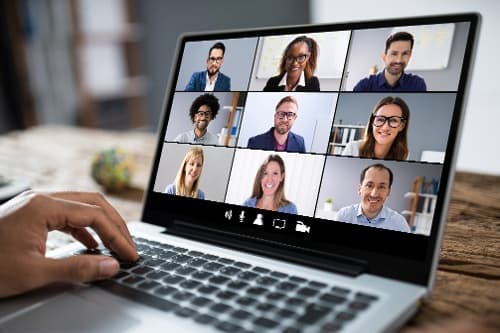 3 Tips to Invigorate Student Retention During COVID-19
All Blog Posts
Even before the COVID-19 pandemic, higher education institutions were facing economic challenges due to increasing competition, declining enrollments, new financial pressures, changing student demands, and the continuous closings or mergers of rival institutions. COVID-19 has further complicated these trends, forcing institutions to focus more aggressively on enrolling new students and, importantly, retaining existing students.
Today, COVID-19 precautions have not yet lifted and are expected to remain for the foreseeable future. First-time and returning enrollment, while not something that most institutions could take for granted even before COVID-19, is even more unpredictable. In many cases, students are choosing to postpone or delay college, especially if their families' circumstances demand it. In other situations, students are opting to work and study part time instead. This enrollment deficit will have a substantial impact on revenue. When combined with other ancillary revenue challenges, such as those associated with reduced housing and dining, canceled university programs and events, closed sporting events, and increased operating costs (such as switching to remote delivery), institutions are finding themselves in a tight spot. Because enrolling new students is a challenge in today's environment, retaining existing students is more important now than ever.
While challenges to enroll new students persist, there are also new challenges in retaining current students that institutions did not have to worry about before the pandemic. Besides improving the likeliness of getting a job and earning more money, students go to college to find themselves and expand their view of the world. Now that student life is more remote and socially distant, the emotional hold/connection and sense of belonging to the institution and the community has weakened. Students may also enroll in online programs that allow them to be employed or be at home with family due to the unstable economy. Many may also choose to enroll in more local institutions to save on housing and travel costs.
Now is the time for institutions to revisit their student retention efforts to make sure that it accounts for longstanding challenges as well as new hurdles. Here are some tips that institutions can follow to refocus their retention strategies.
1. Remove Barriers to Re-Enrollment
A complex registration process can confuse students and discourage them from re-enrolling. One of the most common barriers to re-enrollment is registration holds, such as parking tickets or overdue balances to the library. Institutions may want to consider revising these policies that create unintentional roadblocks to retention and graduation.
Institutions can leverage automated behavioral nudges such as emails and texts to provide friendly reminders to students to start the process of enrollment. Access to user-friendly self-service portals that help with the re-enrollment process can also help students who prefer more straightforward approaches.
2. Build "a Sense of Belonging" for Students
First-generation students and those who attend schools with student populations different from their home communities may already feel disconnected on campus. In response, institutions can create programs to promote a sense of belonging and personal support through orientation programs, student activities, and special interest clubs. Many of these programs involve peer-to-peer support and formal or informal mentoring between incoming and current students or current students and alumni. Students who participate in these programs often show a more positive relationship with faculty and staff, have a greater knowledge of the benefits of their higher education journey, and use campus resources more effectively than peers who do not participate.
3. Leverage Technology
Advisors who were once asked to serve as academic guides to help students choose courses and majors will now see their roles redefined to provide more holistic support for a wide range of student concerns. Due to COVID-19, many advisors have been asked to be more proactive in managing caseloads, which requires the use of more innovative technologies that can help them coordinate care with other student support units to resolve retention barriers. For example, advisors can create virtual "open door" advising hours to support students that need more help. Advisors can also use their institution's student information system to monitor abnormal patterns of withdrawals. Using this information, they can catch students as soon as they withdraw and make alternate plans in the semester so those individuals do not fall behind.
As the COVID-19 pandemic continues to impact student decisions and their higher education experiences, institutions need to redefine how they evaluate and manage their retention models. Given the uncertainty of incoming freshmen enrollment numbers, the ability to retain existing students may not only be a competitive advantage for institutions, but a means to effectively remain open.



Recent Blogs
Higher Education Trends
Demystifying AI-Powered Automation: A Practical Example in Higher Education
September 27, 2023
Many colleges and universities are worried about artificial intelligence, but how can AI benefit an institution?
New Student
Finding Students Where They Are: Fueling Enrollment and Building Brand Awareness Among Gen Z
September 20, 2023
What does Gen Z want, and how can institutions use this understanding to boost their digital footprint and enroll more students?