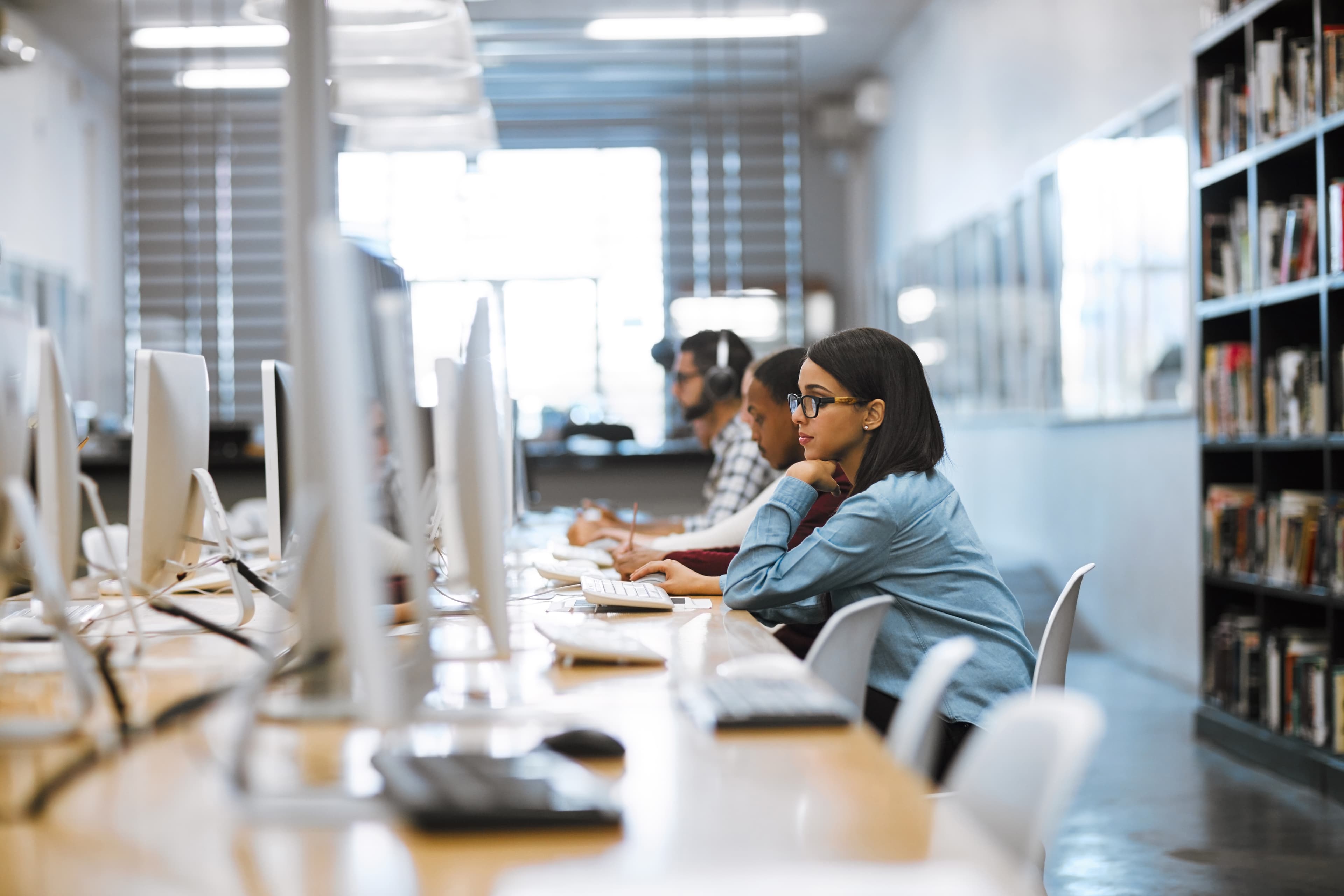 Student-Centric Trends in Student Information Systems
All Blog Posts
The monumental shift in how students pursue higher education has driven changes in the student information systems (SIS) that institutions use to manage student data and experiences. Students today are looking for more personalized, connected methods for how, what, when, and where they learn; they want responsive and communicative administration. Individuals want institutions to be mobile-ready, tech-savvy, and prepared to deliver a high-quality learning experience
Technological changes have radically evolved the higher education software landscape, but new student expectations and demographics have contributed to advancements just as significantly. Some of the student information system innovations driven by students include the following.
SIS Move to the Cloud
Students want the ability to register for classes, request advice from advisors, pay for their classes, download transcripts, change class schedules, and more online, at any time, using any device.
Students' on-demand anywhere mentality has forced higher education institutions to move SIS solutions to the cloud. In many cases, this shift comes from the need to support 24X7 availability and more effective redundancy and backup capabilities in case of unforeseen circumstances, like a hurricane or power outage. Because most cloud environments today have offsite backup services, a cloud SIS enables institutions to maintain operations, minimize disruptions, and keep information secure even in the event of a disaster.
Likewise, the cloud's scalable nature enables more users to access the SIS without inducing traffic complications. In the past, schools used to worry about overloading on-premises systems during peak hours, like during course registration periods. With the cloud, institutions can easily support high volumes of traffic. This allows students to have a better experience when accessing critical resources online.
SIS Integrate With ERP
A unified student information system should integrate data from multiple sources, providing institutions with more comprehensive and holistic views of students. When an SIS is integrated with an enterprise resource planning (ERP) system, data can flow in both directions, allowing institutions to identify and react to issues quickly and proactively.
Let's look at an example. If a student has outstanding invoices, accounts receivable—which live in the ERP—will flag the student registration module—in the SIS—and encourage administrators to intervene or may even prohibit the student from registering. With an integrated SIS and ERP environment, the student could pay off the balance online and continue registering for courses without having to physically go to the bursar's office.
Another example could be associated with the SIS flagging an ERP application. A lot of students hold on-campus jobs as part of their financial aid package. In many cases, financial aid is tied to a student's ability to maintain a certain GPA. If the student's GPA falls below the stated requirement, then the SIS will flag the ERP system, like the HR module, and indicate that the student is no longer eligible for the on-campus position.
SIS Analyze Student Data
Analytics solutions can turn complex data into easy-to-understand information. When a student information system is embedded with analytics, institutions can capture and utilize student-centric data to improve engagement with students or make institution-wide changes that benefit the entire student body.
With a 360-degree view of students—covering everything from academic performance and extracurricular engagement to financial aid, behavioral, and demographic information—institutions can learn more about how student perform and their probability of success. This allows schools to identify at-risk students, as well as the factors leading to those complications, enabling opportunities to take the necessary steps to drive student success.
Academic paths to graduation are complex. Without proper guidance on how to get there, student success rates may dwindle. For example, if students take classes that do not apply to their degree or certification, they may end up without enough credits at graduation time. By incorporating analytics into academic advising and other SIS modules, schools can provide advisors with detailed student insight as well as prediction models that can boost success or provide clear guidelines to completion.
SIS Vary in Scope
SIS solutions are available in all shapes and sizes. Schools can purchase traditional on-premises systems or cloud-based, SaaS solutions. There are even student information systems that can be pared down to meet a specific institution's unique needs.
New student demands and expectations are seeping into institutions' technology requirements, with student information systems taking on the brunt of change. When looking for a SIS solution, schools should weigh their needs and find an offering that can scale and evolve alongside market changes.

Recent Blogs
Higher Education Trends
Are You Ready for the FAFSA Simplification? Here's What You Need to Know.
November 29, 2023
The simplified FAFSA comes out on December 31. How can you prepare for its impact on your campus?
Higher Education Trends
Lessons Learned From Non-Enrolling Students
November 15, 2023
What can institutions learn from students who say "no," and how can this help future students say "yes."