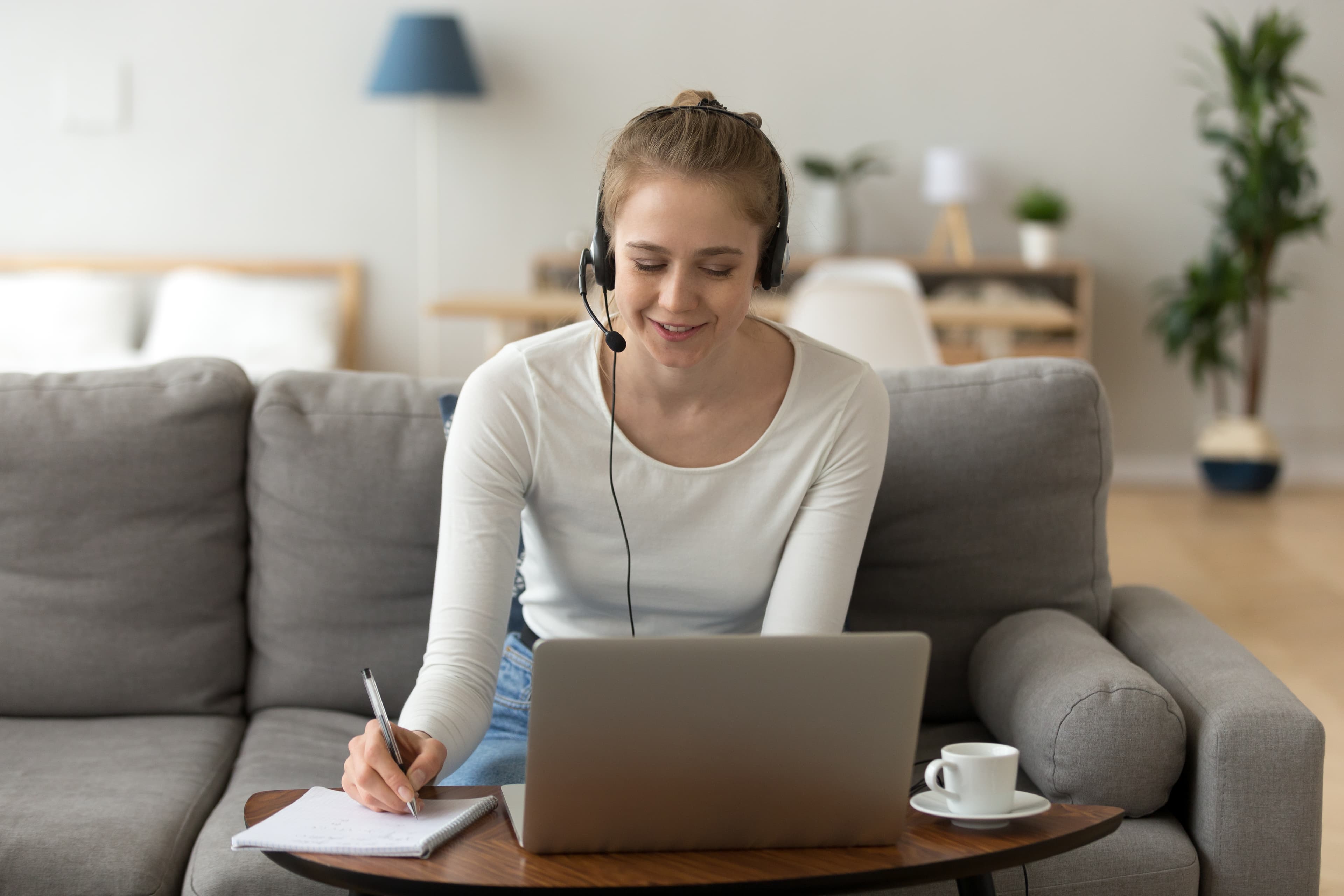 How to Sustain Student Engagement in a (Temporarily) Remote Culture
All Blog Posts
The COVID-19 (coronavirus) pandemic has introduced organized chaos in the higher education community as schools suspend in-person classes and embrace more remote learning programs. Amid this crisis and massive shift in how students interact with faculty, staff, and other students, institutions must improve how they connect with their students; they need to engage with students at every step of this unprecedented situation.
The COVID-19 outbreak means there are fewer in-person meetings, fewer campus visits from prospective students, and more online interactions. What do institutions need to focus on to maintain a successful trajectory throughout the spring semester and beyond?
Prioritize Online Recruitment
Students have a lot of choices in where they can get their education. This means that institutions need to build strong relationships with prospective students from the beginning of their search and application process. In many cases, students begin their post-secondary journey as early as their freshman year in high school and might be in full research mode by the beginning of their junior year. Many of these searches begin online.
In many cases, an institution's first point of contact with prospective students is its website, which means that the channel needs to support engaging content like videos and authentic stories from current students and alumni. Because the web has enabled students to research, evaluate, and disregard institutions without administrators ever knowing, it is critical to capture a prospect's attention and push them down the decision-making funnel by enticing them to fill out a form with their contact information to access engaging content.
Once an institution has a prospect's contact information, recruiters can nurture those individuals with additional content. Institutions should make it easy for prospects, parents, and alumni to search and register for interviews and meetings.
Because many conventional campus tours, open houses, college fairs, and other in-person events are off the table due to the COVID-19 outbreak, online engagements are more important than ever. While some institutions may still support one-on-one tours, it is important that they also deliver virtual tours online and through social media in the place of traditional group visits.
Drive Engagement Through Proven Channels
Engaged students tend to be successful students. Unfortunately, many students today are anxious as they grapple with the idea of a learning experience that is confined to laptops and rapidly emptying campuses. Likely, some students may not transition successfully to this new model without the proper support.
Communication is of the utmost importance as institutions transition to fully—or at least partial—online learning models. During this monumental shift, which eliminates the traditional gathering of students in lecture halls or classrooms, faculty and advisors need to be more communicative and use the channels that have proven to be engaging with their students. This could mean using social media more aggressively, collaborating over web chat applications, or using text messaging services to keep in contact with students. Students should also be encouraged to join student group chats and interest groups, which may help spark collaboration and engagement.
The good news is that many of these channels already have well-known best practices associated with them, such as character counts for text messaging, etc. As engagement shifts from in-person models to online practice, faculty and advisors should be sure to remain concise and accurate, using calls to action to drive engagement and encourage collaboration even when students are not on campus.
Get Alumni Support
In the past, institutions encouraged alumni and staff to engage with prospective and current students to create a community built around the shared values and mission of the institution. Even as on-campus visits and in-person learning experiences decline, at least temporarily, this does not mean this type of participation should waver. Instead, institutions should push for even more vocal support from the community across digital channels.
Integrated into almost every aspect of university life, alumni can help with new student recruitment, career services, internships, and academic guest speakers. While some alumni of the past may not know what it is like to take courses online or engage in remote learning, they can still nurture and collaborate with students to create a more fulfilling experience and help individuals build out their connections around the world.
Use the Right Tools
Constituent relationship management (CRM) systems are critical in attracting, engaging, and communicating with students at different points in their lifecycles. Students today are likened to consumers who are shopping for their ideal educational experience. In many cases, choosing one school over another depends on how the institution communicates and engages with them. Students want regular, relevant, and insightful communications, while staff may want streamlined communications strategies for email, text, or online chat. Modern CRM platforms can help institutions ensure communication is not lost as higher education goes virtual.
Additionally, as physical classrooms take a backseat to online lectures and meetings, institutions must be sure their learning management platforms can support such heavy traffic and loads. While many institutions already have online learning solutions for the courses they do offer virtually, administrators must be sure that those systems can scale accordingly. This may be new territory for a lot of schools that favored in-person learning.
The COVID-19 crisis has shed light on higher education's need to have technology solutions and digital strategies that can support sudden shifts in how students engage with institutions. This unprecedented scenario may usher in a new era of learning in which engagement and collaboration play an even more important role than they did in the past.



Recent Blogs
Higher Education Trends
Demystifying AI-Powered Automation: A Practical Example in Higher Education
September 27, 2023
Many colleges and universities are worried about artificial intelligence, but how can AI benefit an institution?
New Student
Finding Students Where They Are: Fueling Enrollment and Building Brand Awareness Among Gen Z
September 20, 2023
What does Gen Z want, and how can institutions use this understanding to boost their digital footprint and enroll more students?