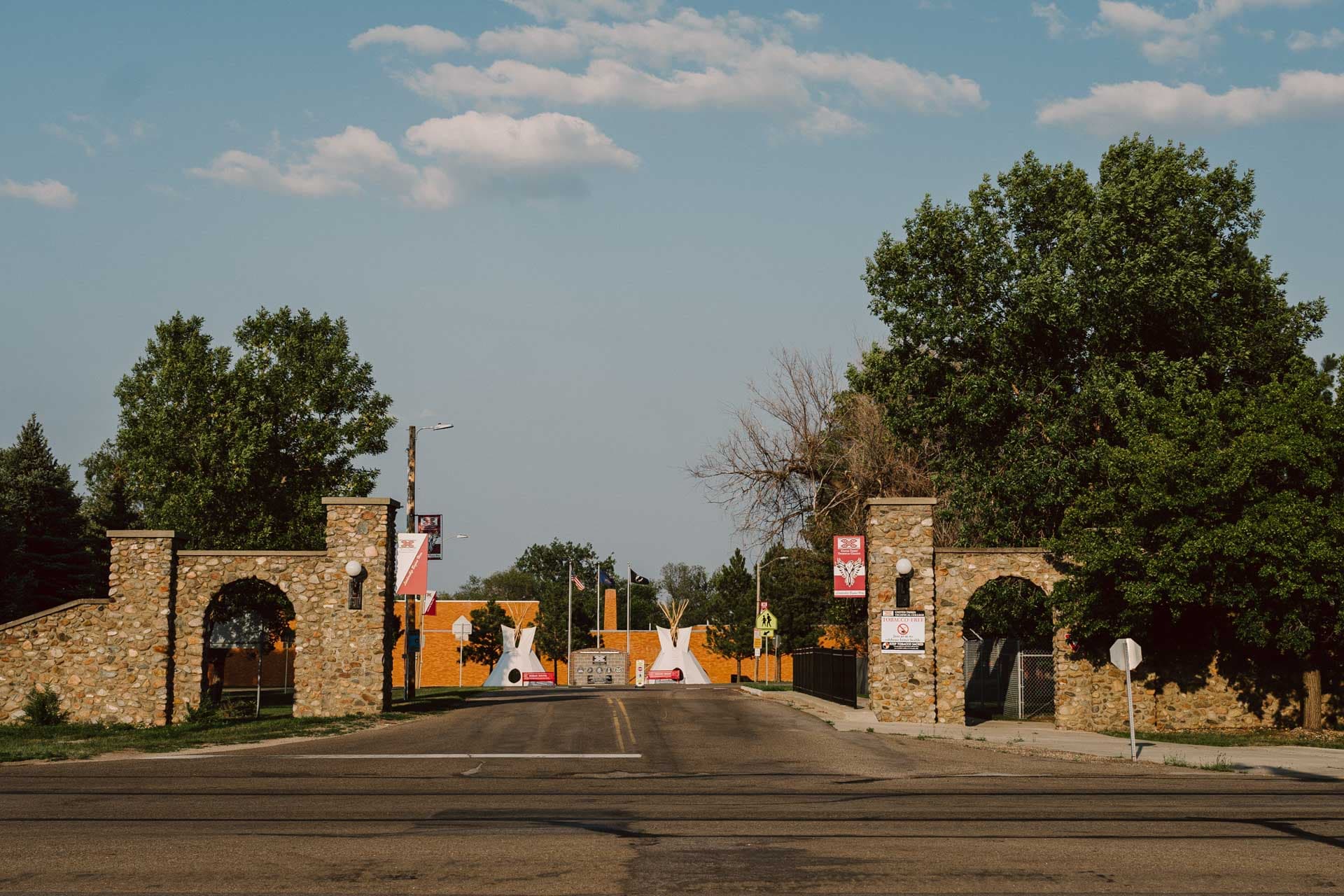 Improving Student Retention Rates by 200%? Here's How One College Did It.
All Blog Posts
These days, higher education publications are full of advice and best practices for retaining more students, and it's no wonder. Experts have identified multiple looming demographic cliffs, and colleges and universities can't meet enrollment goals by recruiting students that aren't there. For the foreseeable future, the best way to maintain enrollments will be to improve student retention. But to improve retention rates, institutions need to identify the underlying issues impacting their unique student populations. For this, colleges and universities need a modern retention strategy.
Below, we examine how United Tribes Technical College (UTTC)—a small technical college located in Bismarck, North Dakota—leveraged a modern retention system to identify retention trends and improve first-time-ever-in-college (FTEIC) retention rates by 195%.
Using Modern Retention Software to Identify At-Risk Populations
By collecting and analyzing holistic student data, modern retention systems can help colleges and universities identify common problems that impact specific student populations. For instance, UTTC's students deal with the same challenges that impact many other tribal colleges and universities (TCUs). Many students face financial difficulties, have family responsibilities, and many struggle to adapt to the daily challenges of college life.
Wanting to better understand the issues impacting its student retention rates, UTTC implemented Jenzabar Retention. As a state-of-the-art student success and retention system, Jenzabar Retention enabled UTTC to collect student data from departments across campus so that its staff could better identify student risk factors.
At first, the college identified 17 potential factors that could impact a student's retention—factors like financial need and marital status. Identifying these factors meant that UTTC could track at-risk populations, identify issues early, and get students help fast.
Using Modern Retention Software to Identify Changing Demographics
In the first few years of implementing its new retention model UTTC saw a 30-point increase in retention rates. But between 2018-2019, the college experienced a sudden decrease in retention. With Jenzabar Retention, UTTC reexamined its student population and identified the issue: The student population was getting younger, and the risk factors were changing.
After reevaluating its retention model, UTTC went from a model that identified 17 factors to one that identified only three. They also changed their data collection methods and intervention workflows. The college's new model was so effective that, almost immediately, retention rates rose 18 points. In the five years since they implemented Jenzabar Retention, student retention rates improved by 37 points—195% overall.
Identifying Underlying Issues Is Essential to Improving Retention Rates
One of the key takeaways from UTTC's experience: Factors that influence student retention can be complicated and can change frequently. Identifying these factors requires modern retention software.
When looking to improve retention, look at solutions that will allow you to not only aggregate data from across campus, but will provide individualized student risk-assessments. Look for systems that contain embedded analytics, predictive modeling, automated alerts, and workflows. The sooner you can identify a struggling student, the sooner you can get that student the support they need to persist in their education.
For more detailed information about how United Tribes Technical College was able to increase its FTEIC student retention rate by 195%, read our case study.

Recent Blogs
Higher Education Trends
Demystifying AI-Powered Automation: A Practical Example in Higher Education
September 27, 2023
Many colleges and universities are worried about artificial intelligence, but how can AI benefit an institution?
New Student
Finding Students Where They Are: Fueling Enrollment and Building Brand Awareness Among Gen Z
September 20, 2023
What does Gen Z want, and how can institutions use this understanding to boost their digital footprint and enroll more students?