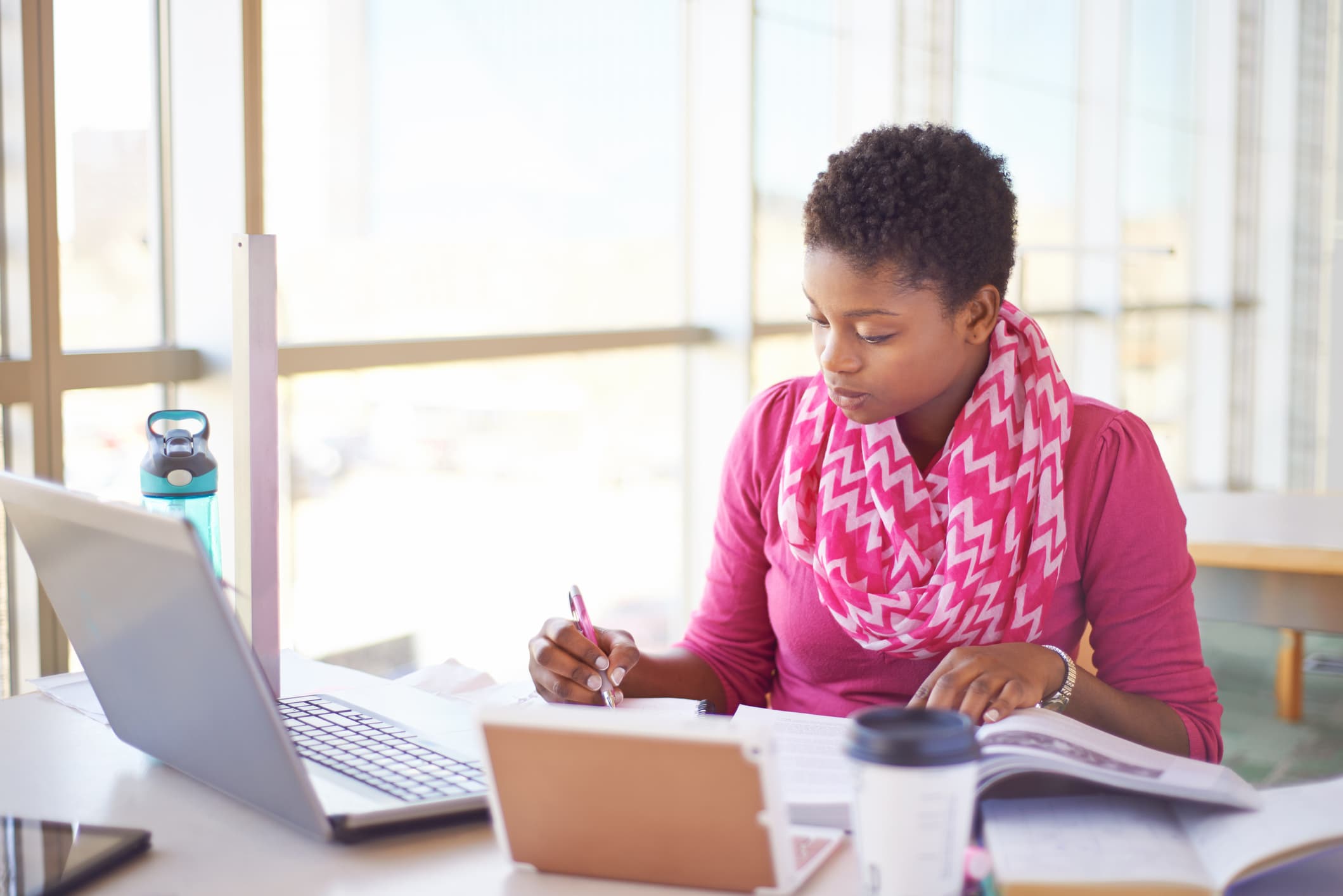 How Can You Use Student Data to Improve Retention?
All Blog Posts
Your digital footprint has the potential to create mountains of data that organizations can analyze and use to monitor and improve your experiences. In the world of higher education, institutions are facing similar opportunities; colleges and universities can observe students' online activities, their participation and completion of courses or programs, and their overall satisfaction on campus to improve experiences and, hopefully, increase retention. The real challenge is identifying the data that will provide the most relevant insights and getting it in the hands of people who can use it to drive better outcomes.
The Chronicle of Higher Education covered the challenges associated with leveraging student data in a recent report, Using Data to Understand Student Behavior. Looking beyond the fact that many people don't want their online activities tracked, measured, and—in a way—used against them, many institutions have trouble with actually identifying and collecting the right data that they can use to improve experiences.
"The type and amount of data that colleges track to improve retention are all over the map. But colleges that are successful are the ones that use the data while it is still fresh enough to make meaningful interventions," the report notes.
Let's take a look at a few ways that higher education institutions can gather and use data to improve student retention and satisfaction.
Analyzing FAQs
Today's online world demands near real-time problem resolution, i.e., people want answers to their questions immediately. For higher education students, this means avoiding long wait times for frequently asked questions about things like campus activities, course registration, financial aid, and more. This has given rise to the use of digital chatbots, which can act as a single source of real-time information for students.
Modern chatbots can help institutions streamline support requests by answering frequently asked questions and freeing up time for staff to handle more complex queries. Additionally, engagement with a chatbot can provide valuable insight that colleges and universities can use to better understand common student questions and experiences. If a chatbot receives hundreds of questions about when registration opens, then an institution may want to improve how it communicates that information to the student body. Likewise, if a chatbot receives questions about academic performance and repercussions, staff can intervene to provide support that may alleviate student concerns.
Observing Activity Participation
Academic performance is often a big determinant in whether a student returns to campus in subsequent semesters, either by their own volition or not, but it is not the only deciding factor. In other cases, students may not feel at home on campus, find friends, or engage in activities that interest them. Insight into on-campus engagement can help institutions identify which students may be at risk of not returning.
Modern retention platforms can track student engagement across campus. Using information like whether a student goes to the library, attends sporting events, participates in communities, or is a member of a club can provide colleges and universities insight into student behavior. However, it's important to note that every student is different, and not participating in on-campus activities is not a wholly accurate singular measurement of every student's satisfaction with an institution.
Intervening at the Right Time
Proper intervention with at-risk students is a great way for an institution to improve retention, but it is a delicate dance. While there may be some indications that a student may not return the following semester or year, not all students can be measured on the same scale; institutions need to establish this level of personalization without being too intrusive.
One way to improve student retention via intervention is to use a system that brings together multiple data points and incorporates them into a measurable, observable scale. If a student is struggling academically but not to the point of failing, this may not be a clear-cut indicator that the student will not return. When an academic performance flag appears alongside other flags like lack of community participation, financial aid complications, or minimal on-campus engagement, however, then it may be time for retention teams to step in and see how they can help.
Identifying Returning Students
The amount of observable data on campus is growing each year, especially as smart, connected devices proliferate and online learning environments continue to evolve. The challenge for institutions is identifying which data they can use to improve student experiences, engagement, and retention and getting it in the hands of teams who can use it effectively.
Technology can be a boon for institutions in today's data-rich environments but engaging with students on a personal level is critical. While an institution may be able to identify an at-risk student using behavioral trends and information, sometimes the best way to check if a student intends to return to campus is to simply ask them.

Recent Blogs
Higher Education Trends
Reframing the Graduate Student Enrollment Journey
December 6, 2023
Graduate students don't follow traditional enrollment cycles. How can you shift your enrollment strategy to reach prospective grad students?
Higher Education Trends
Are You Ready for the FAFSA Simplification? Here's What You Need to Know.
November 29, 2023
The simplified FAFSA comes out on December 31. How can you prepare for its impact on your campus?