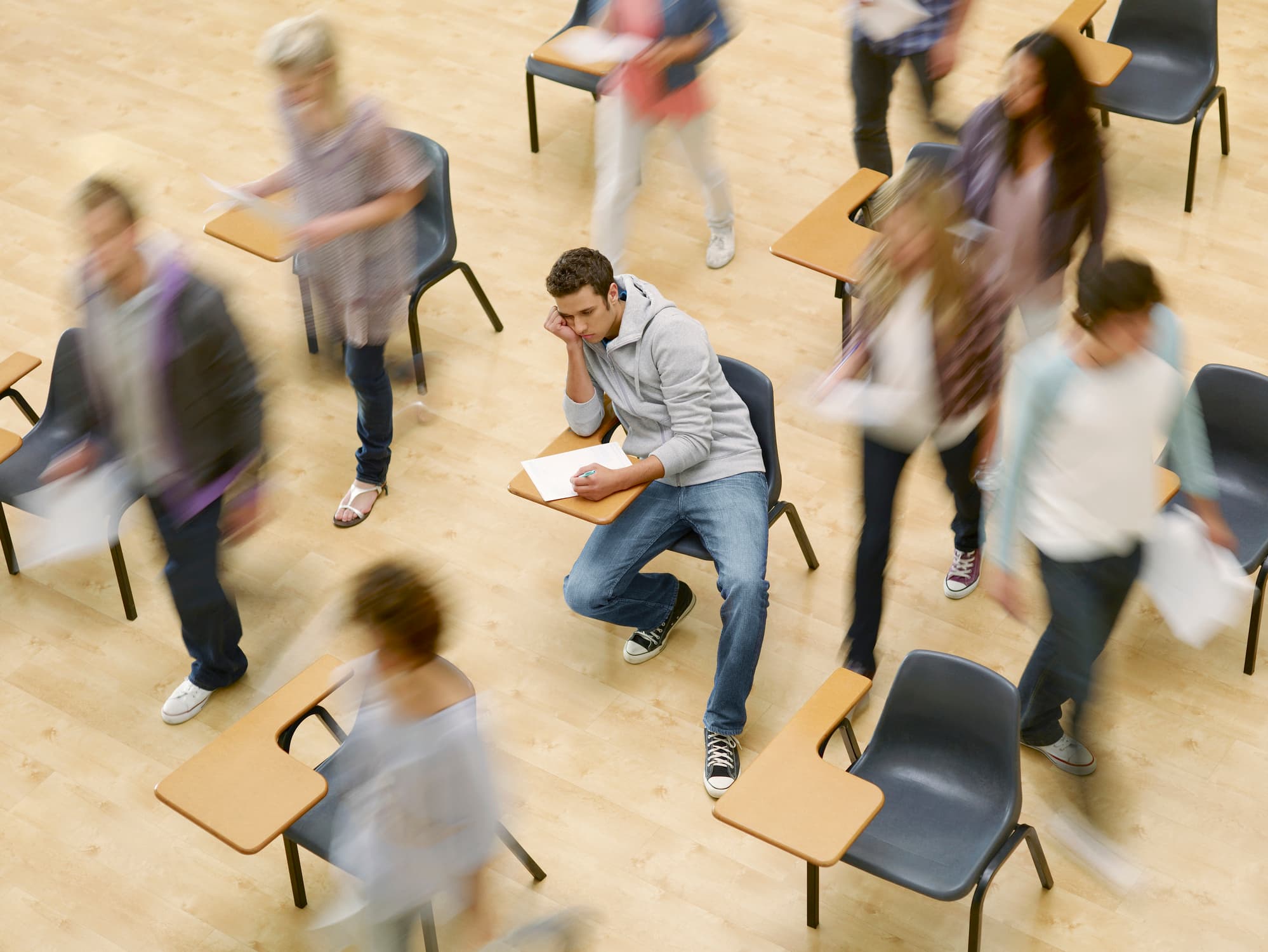 The Importance of Student Retention Software in Higher Ed Today
All Blog Posts
Today's higher education landscape is difficult to navigate, especially when it comes to college and university enrollments and bottom lines. Pandemic-related revenue loss, ongoing enrollment reductions, tuition discounts, another looming demographic cliff—you name it, and institutions of higher learning are dealing with it. While schools are becoming savvier in their recruitment strategies, recruiting students is only one part of the enrollment equation. To truly address enrollment challenges, institutions need to implement the same amount of effort in retaining students as they do in recruiting them.

Retention is a big problem in higher education. The overall undergraduate student dropout rate is 40%, and 30% of annual dropouts are college freshman who leave before sophomore year. To better understand the trends impacting these rates, and to better address those trends and increase student retention, institutions need to implement modern retention systems.
What Do Retention Systems Do?
The Gartner Top Business Trends Impacting Higher Education in 2022 report identifies retention solutions as one of the best ways to address enrollment challenges. This isn't surprising, as modern solutions can use predictive modeling to identify trends and risk factors impacting an institution's retention and completion rates. They also enable the type of outreach that is crucial to ensuring student persistence.
Institutions can use innovative retention software to set up student tracking and enable early alerts so the right departments on campus can enact intervention strategies. Many of these systems are meant to break through campus silos, allowing faculty and staff to share student information with those who can help. The systems can help provide a holistic view of a student (not just their academic progress), so institutions can address the underlying causes of completion issues and keep students on a path to success.
Retention Systems as a Solution to Attrition
Many factors can lead students to drop out of college. The number one reason is often financially driven, but close behind financial pressures are dropouts due to academic disqualification. There are many factors that can contribute to poor academic performance, including emotional and mental health issues, lack of college readiness, and physical health problems, to name a few. Innovative retention software can help institutions identify these issues so staff can implement impactful intervention strategies.
Let's look at a retention case study. Brevard College, a Methodist liberal arts college in North Carolina, used Jenzabar Retention to increase their first-year student retention by 20%. This solution allowed stakeholders at the institution to identify which trends were affecting first-year student retention rates and enact retention strategies—such as employing faculty and staff in increasing student engagement, satisfaction, and success.
Modern retention software also allows institutions to identify and track the performance of specific cohorts. For instance, the new student demographic tends to be older (24+), are often first-generation college students, and have full-time jobs and families. Data shows that older students are more likely to drop out than those who begin college at 19 years of age or younger. First-generation students are also more likely to drop out than their peers.
Modern retention solutions allow colleges to not only identify the new student as a cohort and track their progress, but to communicate with them on a variety of channels to get them the help they need to persist in their education.
This goes for other student demographics as well. By analyzing their student data, staff at Brevard College realized that their student athletes were at greater risk of dropping out than students who weren't part of the athletic program. The college then created a student athlete retention strategy that utilized methods like team study halls to increase their athlete retention by 30%.
Retention Systems as a Way to Accelerate Innovation
Because modern retention software enables early alerts and streamlined responses, it can be configured to identify almost any problem a student body faces. For instance, Crown College, a private Christian college in Minnesota, used Jenzabar Retention to enact its COVID-19 pandemic response on campus.
Crown College created an early alert system on its faculty portal. If a student was absent—or if they informed their professor they were feeling poorly—the professor could report the incident to the student development team, which would swiftly begin outreach.
The system also allowed the college to care for students in isolation, ensuring seamless communication between student affairs and those in quarantine. Because the solution is FERPA compliant, Crown College Was able to address HIPPA-related privacy concerns.
Retention Systems Are Fast Becoming Essential to Institutional Viability
To truly address the financial pressures they face, colleges and universities need to ensure they're doing all they can to retain students. Retaining more students means that colleges and universities have more consistent and reliable revenue to use in creating budgets, building programs, and allocating resources. The stronger an institution's retention and completion rates, the better their name recognition will be both nationally and locally. This, in turn, will help them to enroll (and retain) even more students.

Recent Blogs
Higher Education Trends
Demystifying AI-Powered Automation: A Practical Example in Higher Education
September 27, 2023
Many colleges and universities are worried about artificial intelligence, but how can AI benefit an institution?
New Student
Finding Students Where They Are: Fueling Enrollment and Building Brand Awareness Among Gen Z
September 20, 2023
What does Gen Z want, and how can institutions use this understanding to boost their digital footprint and enroll more students?