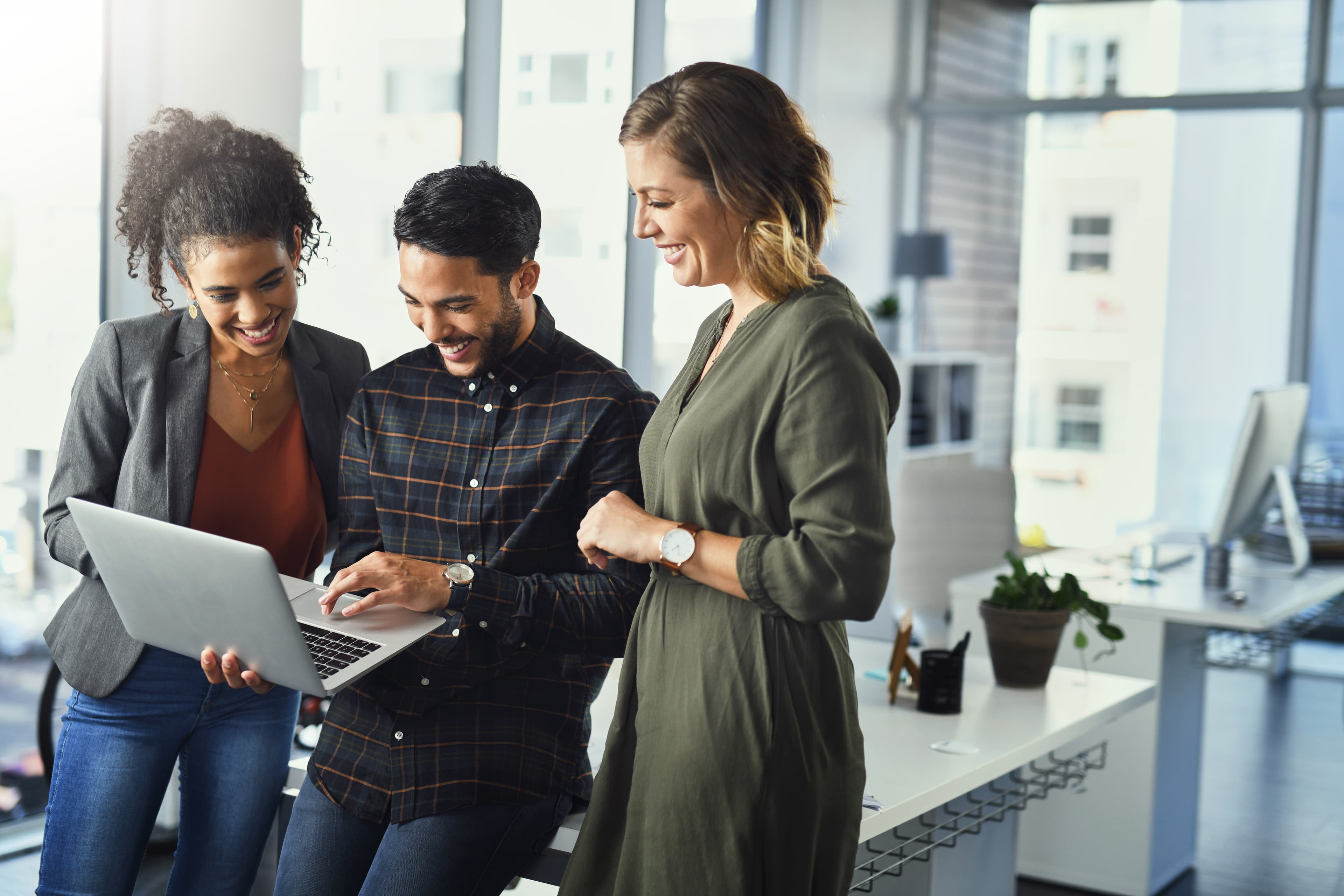 How to Evaluate and Qualify Cloud Providers for Higher Ed
All Blog Posts
With the closing of schools this past spring and the subsequent move to remote learning and working, the higher education industry witnessed an increased demand for cloud computing and enhanced business continuity. The cloud rapidly transitioned from a technology for the future to the enabler that allowed schools and businesses to operate throughout the unprecedented pandemic crisis. During the continuous push for the cloud, it's important to understand the difference between providers and what characteristics you should look for.
When making the transition to the cloud, institutions need to evaluate several key components before selecting a cloud service provider (CSP). Below are a few factors that you should consider.
Avoid Hidden Costs
Far too often, IT leaders get surprised with hidden or incremental costs because they fail to truly evaluate their internal needs. Before engaging with a potential CSP, you should determine your network needs. Cloud hosting expenses go beyond the cost for servers, and you'll want a partner that will be a trusted advisor from the day you sign the contract through the implementation and into long-term operational support. Although a CSP that offers services at a low cost may seem tempting, it may not offer you the optimum or desired service level. Conversely, that does not mean that the most expensive cloud provider is the best option either. To achieve optimum performance with your institution's unique needs, go with the vendor that can offer a private server or choose the service provider that delivers custom cloud solutions and is transparent with add-ons.
You should ask if virtual private networks (VPNs), virtual LANs (VLANs), and subnets are included or come at extra costs. Some providers only let clients have one VPN connection per location. If your institution has multiple locations, you will need more than one VPN connection; it's important to consider the costs for those extra connections.
Ensure Robust Security Capabilities
With online learning and remote work technologies in place, cybercriminals have a whole new set of targets. When you consider the amount of personal and financial data on students their families that schools collect, it is clear how vital it is to work with a provider that makes security a priority.
Make sure the provider you select utilizes the most advanced security processes and technologies available. In many cases, higher education campuses have large flat networks that anyone, regardless of their need or clearance, can access. For this reason, data stored in the cloud should only be accessible to individuals with the appropriate credentials. Furthermore, you should work with a provider who employs on-staff security experts, implements high-quality intrusion detection, and uses sophisticated firewall monitoring and management.
Partner With Higher Education Experts
The higher education industry has distinct challenges, technologies, operational complexities issues, and regulations. Your cloud service provider should specialize in higher education to minimize risk and meet unique compliance regulations. Higher education-focused CSPs will have a better understanding of your internal processes and workflows and have the experience to anticipate industry trends and ensure regulatory compliance. Look for a provider with team members who have direct experience working at colleges and universities to ensure that they have the domain expertise relevant to your organization.
Look for Staff Augmentation Support
Will the provider be able to supplement your IT staff if you are up against sophisticated issues or bandwidth constrictions? With the ongoing pandemic, it's vital to have a flexible workforce, but finding, training, and retaining top IT talent can be extremely time-consuming and costly. Whether it is an unexpected short-term project or a long-term undertaking, sometimes you need to extend your staff capacity; your CSP should be able to help in this endeavor.
A provider that offers deep IT talent pools to fill gaps in your IT department will allow you to scale up your staff when necessary and help you focus on more critical projects like supporting students, faculty, and administration.
Pursue Performance and Scalability
Network traffic volumes have dramatically increased with the dependence on video conferencing and collaboration tools. New hybrid learning models and the increased use of streaming services and digital media will continue to stress networks. These spikes should not affect a well-architected, highly efficient cloud network.
Additionally, you should work with a CSP that can deliver a cloud environment that can scale your institutional needs. For example, your network should scale in peak times when many students and staff are accessing resources, such as during class registration. Conversely, you should be able to scale down your digital environment during the summer, for example, when fewer people will be using the network. You should work with a CSP that knows your goals and how your IT environment should work for you.
Business Continuity and High Availability
Cloud providers must employ methods to ensure service availability. You should know what level of redundancy is offered by your provider. Look for a fully redundant system with a completely independent, mirrored system that can fully take over operational needs should the first system go offline. This type of redundancy is considered fault-tolerant, as it will provide uninterrupted service even if the system fails. You should also ensure that your provider has stress-tested cloud data centers, networks, and services and ask to see if the results, if possible.
It is also important that a CSP brings up your return to operations (RTO) requirements. A true partner will help you determine your tolerance in a recovery period and how long your campus can truly conduct business without access to core systems, like a student information system, so that there is minimal impact on your bottom line and processes.
In most cases, a CSP will offer a data backup facility. However, the extent or how quick the backup process is conducted is a critical determining factor; it is unacceptable if the backup facility is not backed up at least every day. Most leading service providers offer backup for almost 100 days, but you can usually extend this duration period as a custom option. Additionally, the data center should be separate from backup storage so that the data is safe and recoverable should anything unforeseen occur.
Running on the cloud can provide the agility and scalability that can help institutions adapt to this new paradigm more effectively. As you continue to weather the storm that is the COVID-19 pandemic, you should consider identifying and partnering with the right cloud provider to ensure greater resiliency.



Recent Blogs
Higher Education Trends
Are You Ready for the FAFSA Simplification? Here's What You Need to Know.
November 29, 2023
The simplified FAFSA comes out on December 31. How can you prepare for its impact on your campus?
Higher Education Trends
Lessons Learned From Non-Enrolling Students
November 15, 2023
What can institutions learn from students who say "no," and how can this help future students say "yes."