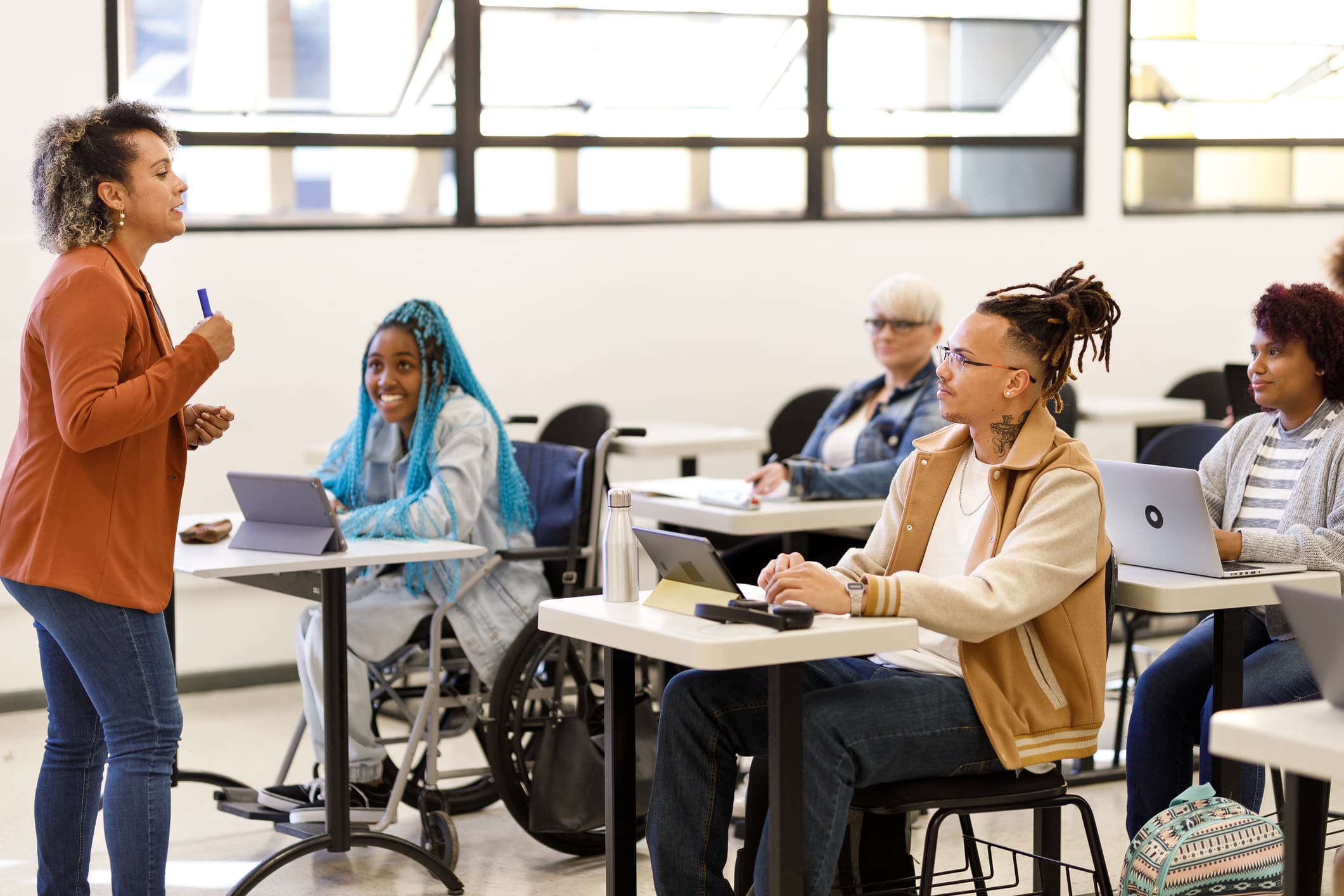 How Can Institutions Serve the Needs of Hyper-Local or Niche Communities?
All Blog Posts
This blog arose from a discussion forum in which members of the Jenzabar Community discussed the challenges faced by institutions primarily serving local students.
While campuses across the country seek to enroll a more diverse student population, many regional colleges and universities serve their immediate communities first and foremost. These communities are impacted by geography, local economy, and often shared history and culture. In a discussion forum with members of the Jenzabar community, representatives from various schools joined us to discuss how local communities can shape the institution and what institutions can do to better serve their local communities. Participants were mostly from small, rural public community colleges whose academics ranged from technical to agricultural to business-related programs. Here is what they said.
What Challenges Do Institutions Serving Hyper-Local Communities Face?
We were not surprised when many of our customers said that although they had developed programs meant to service their small, and often, rural communities, they experienced challenges and struggles in keeping those programs alive.
In terms of enrollment challenges, some indicated that, beyond the ever-shrinking pool of eligible students, enrollment issues also included competition from other schools within a drivable vicinity to their institution. Ironically, some programs were so successful in producing students with the skills needed by some of their local businesses, students struggle to find a reason to complete their certification because they are already employed and making a reasonable living wage.
One customer mentioned the fact that their rural community struggles with a sizable portion of their residents experiencing drug addiction or mental health challenges. Students struggling with these types of challenges were not likely to see furthering their education as a high priority. This same school also faced financial competition from a neighboring state, wherein that state's community college was tuition-free. How do you compete successfully against free education?
What Initiatives Help Institutions Better Serve Their Local Communities?
What we found in asking this question was that members answered it two different ways. One way to better serve the community was to work to bridge the education/employment divide. Many students attending these types of schools have family ties in the area and plan on staying local. To better facilitate the education-to-employment pipeline, our community members discussed developing relationships with local businesses that permitted them to offer micro-credentialing for needed skills. Examples included fork-lift operator training for Amazon, and another for truck driving, etc.
The other answer institutions had for better serving their communities was to improve the education experience. They discussed having dual-enrollment or dual-credit arrangements with feeder schools, making it easier for students to transfer credits from community colleges to state universities. Other schools discussed their work in maintaining a face-to-face enrollment process for adult learners. One school mentioned having initiated an online paramedic program that was not only drawing local students but also international students. This course was filling a niche not only in their community, but globally as well.
How Can Institutions Serving Hyper-Local Communities Expand?
For institutions serving hyper-local communities, the task can be monumental to remain relevant and viable within their communities. The introduction of online courses that enable students from outside the community to participate is incredibly attractive. As noted, some schools are finding ways for certain programs to not only survive but thrive in the new era of online education. However, many schools struggle with how to start, build, and advertise or promote those programs to a global population.
Our discussion eventually led to institutions asking how they can overcome some of these challenges. Those of us who work at Jenzabar were particularly excited about this question because it's one that we've been asking for years and have been working hard to solve. As a part of Jenzabar's mission to make everyone a masterpiece, it launched the Campus Movement, the company's promise to work to facilitate accessible, affordable, attainable education for all.
The latest manifestation of this promise is the new Campus Marketplace powered by Jenzabar solution, which unites non-traditional program management software with marketing services from Spark451 and curated skill bootcamps. Our hope is that, by offering solutions like Campus Marketplace, institutions—especially those serving hyper-local or niche communities—will have the tools they need to build and promote their programs and better serve their students and their communities.
This blog was written by Sabine O'Neill, Senior Solutions Consultant at Jenzabar.

Recent Blogs
Higher Education Trends
Demystifying AI-Powered Automation: A Practical Example in Higher Education
September 27, 2023
Many colleges and universities are worried about artificial intelligence, but how can AI benefit an institution?
New Student
Finding Students Where They Are: Fueling Enrollment and Building Brand Awareness Among Gen Z
September 20, 2023
What does Gen Z want, and how can institutions use this understanding to boost their digital footprint and enroll more students?