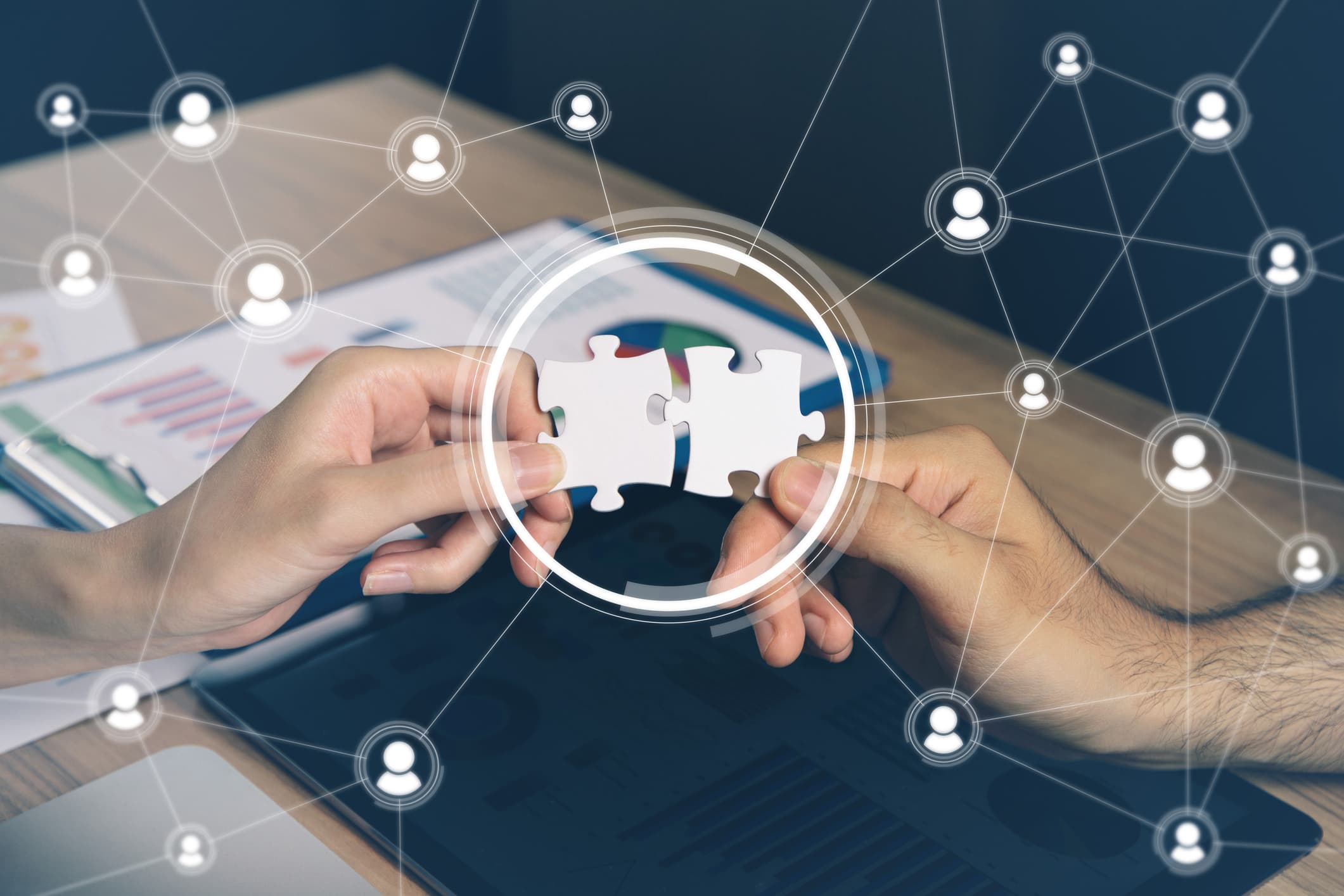 5 Reasons Why Higher Ed Institutions Should Partner With Local Businesses
All Blog Posts
It's not unusual to see partnerships between higher education institutions and businesses, especially at large research institutions where many companies have spent decades working with and funding academic programs. But in recent years, regional colleges and universities have begun to realize the value of partnering with local industry.
As small and medium sized institutions seek to drive student enrollment, and as local businesses seek to employ skilled workers, both parties should pursue opportunities to further collaborate. Below are 5 reasons why partnering with local businesses should be in your institution's 5-year plan.
1. Local Businesses Can Provide Important Resources
Most of the partnerships you hear about between institutions and businesses are those of name-brand schools working with Fortune 500 companies. GE partnered with Northeastern University to create a Bachelor of Science degree in advanced manufacturing systems. Rolls Royce has given millions of dollars over the years to help Purdue University's aerospace initiatives.
More localized businesses might not be able to fund million-dollar programs, but they can provide important resources to smaller, regional institutions. For instance, they could donate technology equipment or contribute to scholarships and small grants that help sustain myriad campus initiatives.
2. Local Industry Can Be a Valuable Place to Find Adjunct Faculty
As higher ed institutions seek to implement skills-based courses, local businesses can be great places to find educators with relevant real-world experience. Because they are experts in their fields, these new adjunct faculty members can quickly create curriculum relevant to local job market requirements.
With their connections to local industry, new faculty can also help build robust guest-speaker series and create jobsite learning opportunities. When taking courses taught by local professionals, students have the opportunity to become familiar with the ways in which their degrees can translate to jobs outside the classroom.
3. Local Businesses Can Offer Important Internship Opportunities
Especially for smaller schools with heavy commuter populations, offering internship opportunities at nearby businesses provides students with relevant, pre-professional training that can fast-track paths to desired careers. For businesses, these internships are a great way to develop talent and invest in workers who plan on staying local for the long haul.
4. Students Can More Easily Connect With Local Job Markets
Considering how many small cities and towns are home to robust businesses and large corporations, students shouldn't have to uproot their lives and travel to find job opportunities.
But even for companies located in small cities or towns, open jobs can be competitive and require certain skills that new graduates don't possess. When institutions partner with local businesses, they offer their soon-to-be graduates opportunities to gain the skills needed to obtain desirable, full-time jobs in their own neighborhoods.
5. Partnering With Local Businesses Can Help Drive Student Enrollment
Traditional students aren't the only learners looking for institutions with strong college-to-career pipelines. Many nontraditional students are also seeking programs that will help them land the jobs they want.
What the media dubbed "the great resignation" has turned into "the great reshuffling." Many employees are now actively looking for careers that give them a better quality of life, and they're looking for programs that teach them the skills required to build these careers. Colleges and universities have the opportunity to draw more students to their campuses by working with local businesses to create skills-based academic programs.
These new programs may help an institution's post-graduation employment rate and having a reputation for placing students in fulfilling jobs will ultimately help an institution attract even more students to enroll.
Partnering With Local Institutions Is Also Good For Businesses
It's no secret that there is a major labor shortage across the nation, so it makes sense for local businesses to join forces with nearby institutions to find, nurture, and hire the very best talent. No matter which way an institution decides to partner with a local business, these partnerships can close the gap between education and employment. If colleges and universities can foster open, mutually beneficial partnerships with local businesses, then nurturing this relationship can benefit all involved.

Recent Blogs
Higher Education Trends
Demystifying AI-Powered Automation: A Practical Example in Higher Education
September 27, 2023
Many colleges and universities are worried about artificial intelligence, but how can AI benefit an institution?
New Student
Finding Students Where They Are: Fueling Enrollment and Building Brand Awareness Among Gen Z
September 20, 2023
What does Gen Z want, and how can institutions use this understanding to boost their digital footprint and enroll more students?