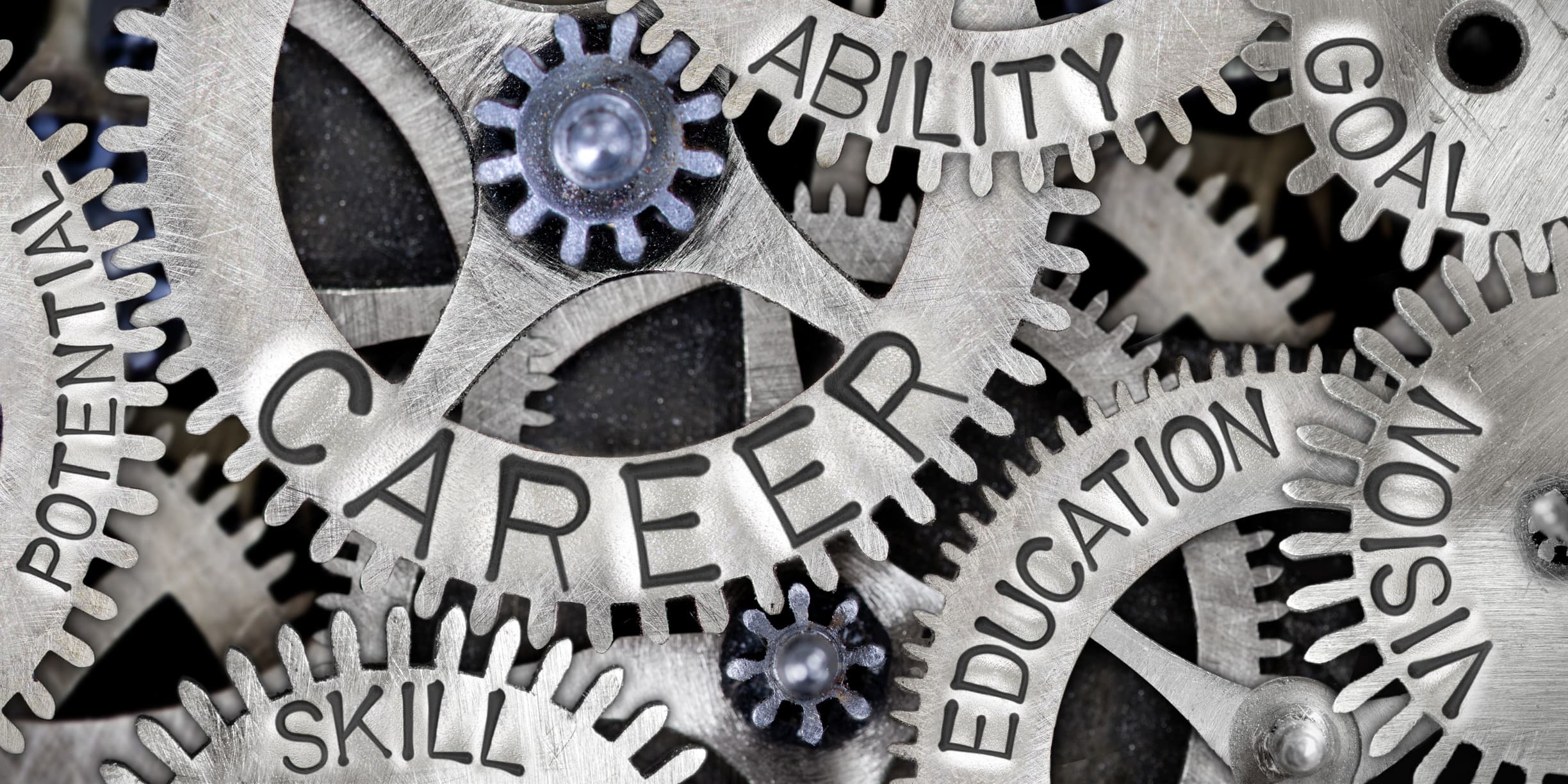 The Interplay Between Employees, Employers, and Education
All Blog Posts
For the post-baby boomer generation, the idea of staying in one job long enough to collect a pension feels as anachronistic as asking someone to make a call on a rotary phone. Almost as nostalgic is the idea that education ends with a four-year bachelor's degree. With industry needs progressing alongside technology, employees looking to advance careers and employers looking to retain and upskill their workforce both seek further educational opportunities. Institutions of higher learning should prepare to meet these needs.

We are at the onset of the Fourth Industrial Revolution. In the next 10 years, more than 1 billion jobs, almost a third of the worldwide workforce, will be transformed by technology. Today's workers need to set about acquiring the skills required in their desired industry. Likewise, today's employer's need to consider what education is necessary to train and retain a competent workforce. Higher education institutions need to offer courses that respond to the needs of both parties.
What Do Today's Learners Need?
Today's learners need more educational opportunities, and they need those opportunities to be offered at an affordable cost. Of course, not all learners are the same, and the needs for traditional four-year learners are different than the needs of employees who, by necessity, are becoming lifelong learners.
Some of these lifelong learners are self-motivated. They're not happy in their current position, have done a self-assessment, and realize that if they take a few courses towards a micro-credential, for example, they may be able to switch careers. In those instances, learners need courses and content offered at online or local institutions that provide them with the education and skills necessary to step into a new job.

In other instances, a company might have mandated further education, or requires additional certifications to qualify an employee for promotion. In this case, learners are looking for one or two off-base, competency-based courses they can take asynchronously so they can balance work and home life with career ambitions.
What Do Today's Businesses Need?
Businesses need skilled workers, and with the pace of technology being what it is, finding these skilled workers is becoming increasingly difficult. The skills gap both nationally and globally is widening and today's businesses need a way to close it.

Companies are starting to realize that they must invest in educating their employees. While larger companies have the resources to provide some internal training, many have found that relying on internal training can drain company resources and slow overall productivity. Investing in outside expertise—the type found at local colleges—often provides the best experience for the employee and the best return on investment for the company.
How Can Higher Education Close the Loop?
Colleges and universities can provide the advanced education that lifelong learners and employers are looking for. Community and small colleges are particularly well suited to provide these services.

As part of the fabric of communities, local institutions are in the greatest position to have a symbiotic relationship with local industry. They're able to quickly assess the needs of local industries and work with local experts and professors to provide the programs and skills that regional employees need.

There are many examples of this type of symbiosis already occurring. Local community colleges have developed nursing programs to respond to nursing shortages at nearby hospitals. Other institutions have created workforce programs to help community members land jobs with large local employers like casinos or accounting firms. Some are even starting to offer collaboration services in which they help local businesses develop skills-building educational programs that fit their specific needs.
The Current State of Employer, Employee, and Education Relations
Experiencing one demographic cliff and anticipating another, institutions are suffering from declining enrollments. Lacking in-demand skills, workers are struggling to get hired and advance in their careers. Wracked by staffing shortages, many businesses don't have enough skilled workers to meet future needs.

Community and small colleges are especially well-positioned to address enrollment declines and the growing skills gap by offering courses and credentials for workers who need a job change and for employers who need to train employees. These relationships between professionals, schools, and students in the community provide a virtuous circle that enriches all who participate.

Recent Blogs
Higher Education Trends
Are You Ready for the FAFSA Simplification? Here's What You Need to Know.
November 29, 2023
The simplified FAFSA comes out on December 31. How can you prepare for its impact on your campus?
Higher Education Trends
Lessons Learned From Non-Enrolling Students
November 15, 2023
What can institutions learn from students who say "no," and how can this help future students say "yes."