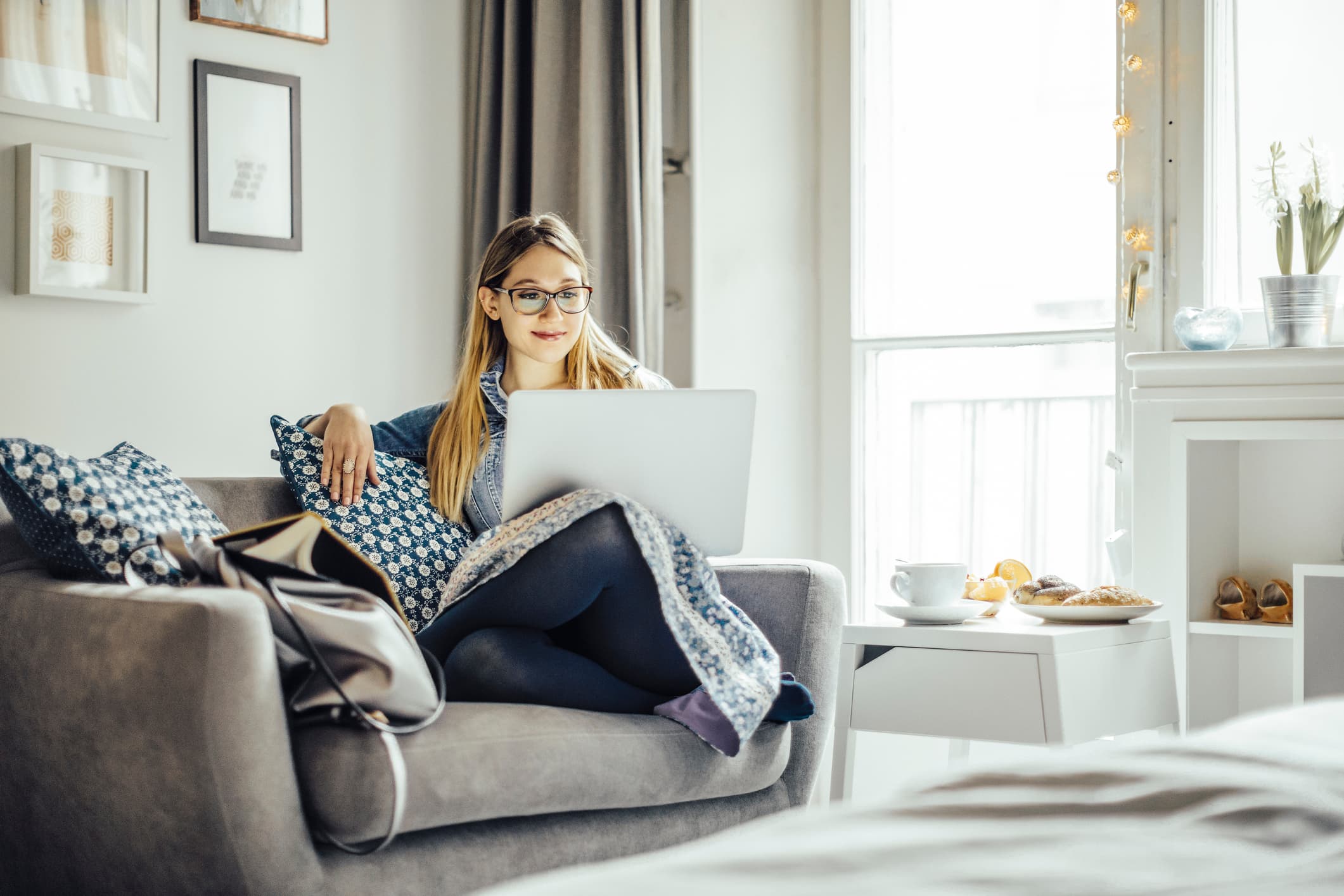 Will Competency-Based Education See a Surge Amid COVID-19?
All Blog Posts
The pandemic will forever change higher education. Colleges and universities around the world are struggling to visualize what the fall semester and beyond will resemble. Institutions are not sure if operations will return to normal, stay fully remote, become a hybrid variant. Likewise, will institutions have a late start, swap the fall and spring semesters, adopt a low-residency model? With so much in the air, higher education should consider embracing new levels of flexibility in and outside of the classroom.
The pandemic's impact on the economy has been staggering. Millions of Americans have filed for unemployment. In these uncertain times, career advancement is up for question, which could be a driver in the growing demand for continuous learning. Meanwhile, higher education is experiencing an upsurge of non-traditional students: adult learners. Combined, these factors may act as a driver for competency-based education (CBE) programs.
Novel education models and varied student demographics necessitate fresh learning approaches. Following the pandemic, workers may be concerned about a repeat economic downturn and may look to strengthen job security by investing in education and training that can advance their careers. As this trend gains momentum, learners may require new, flexible, alternative educational models like CBE that will help them further their skills and professional development.
The CBE Approach
Career advancement today requires continuous learning by building and getting credit for knowledge, skills, and competencies. As an alternative learning model, a competency-based education program can help students develop and hone new skills to increase career development. CBE can also enable new flexibility for learners, which is important amid the chaos brought about by the pandemic.
Students working or taking care of family, for example, cannot always take on a traditional class schedule. CBE permits students to learn at their own pace, integrating classes into their unique schedules so they can work on their own time rather than the school's time. The online capabilities of CBE mean students can spend less time in the classroom, which complements learning during COVID-19.
Likewise, CBE programs allow students to demonstrate their mastery and application of a skill or subject, rather than advancing through predetermined seat time in a classroom or conventional grades. CBE enables more personalized learning environments using digestible content and allowing students to progress through a program at their pace. Students can move quickly through materials they understand and move at a slower pace when time is more constrained or the subject matter is unfamiliar.
Unlike traditional learning programs, the CBE approach also considers life experiences and prior learning outside of an educational setting. For instance, an entrepreneur who has run a business for years and handled the bookkeeping tasks may have learned the fundamental concepts and basics of accounting. This learning experience could be used to track to a degree in accounting. Beyond degrees, students can also attain badges, certifications, and micro-credentials through CBE.
CBE also enables institutions to build relationships with local, regional, or industry-specific organizations. Businesses need workers with skills, not just general knowledge. Institutions and companies can collaborate to design coursework that aligns with the demands of the local labor market. These links help bridge the gap between education and careers. For example, if there is a strong need for coders in Silicon Valley, coding courses for digital badges could be created to help advance careers for local employees. Or, in a community that has a large welding industry, institutions can offer welding courses for students to learn skills that will render them work-ready. Academic records with CBE emphasize learned skills instead of grade point averages, which can be appealing to employers.
These unprecedented times require innovative methods for institutions to increase enrollment, retention, and success. The flexible learning model and career advancement or development benefits associated with CBE may be able to give institutions an edge in attracting and supporting an increasingly broad and diverse student body that wants to experience professional success.



Recent Blogs
Higher Education Trends
Reframing the Graduate Student Enrollment Journey
December 6, 2023
Graduate students don't follow traditional enrollment cycles. How can you shift your enrollment strategy to reach prospective grad students?
Higher Education Trends
Are You Ready for the FAFSA Simplification? Here's What You Need to Know.
November 29, 2023
The simplified FAFSA comes out on December 31. How can you prepare for its impact on your campus?