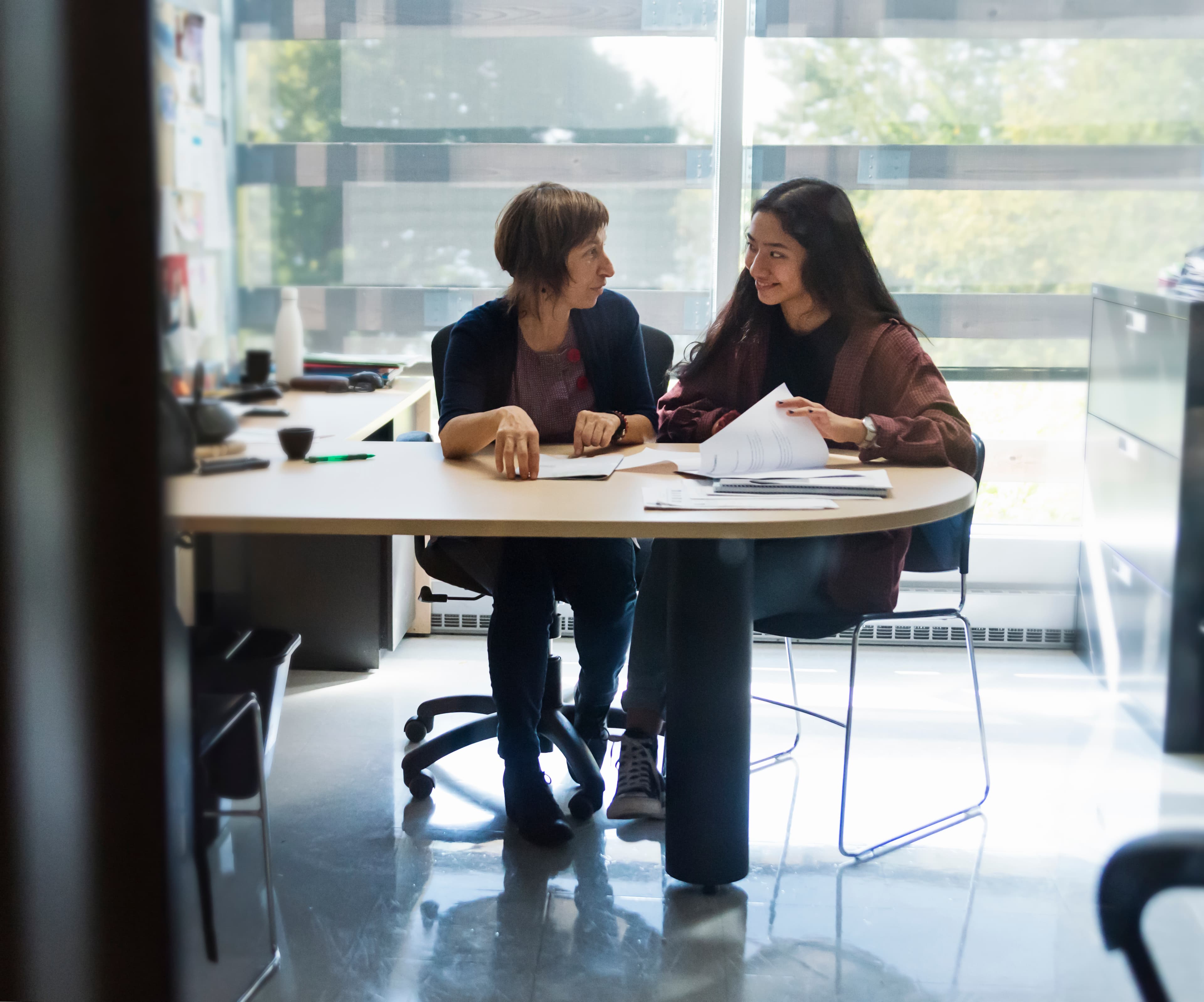 Six Actions for Institutions to Connect Students, Education, and Work
All Blog Posts
Choosing an institution and path of study for higher education is no longer straightforward. Where students decide to go to school can influence many aspects of their lives, including academics, social activities, and potential professional opportunities.
Most students pursue higher education for long-term career purposes. According to a 2018 Gallup Poll, 58 percent of students said job and career opportunities were their primary motivation for obtaining a higher education. Conversely, only 23 percent of individuals said they pursued higher education because of a general motivation to learn more and gain knowledge.
Unfortunately, escalating tuition costs have made choosing a college and path of study more complex. Students want a return on their education investment. This means that higher education institutions need to ensure that their learning programs align with lucrative career fields and that advisors have the tools and resources to coach students to both academic and professional success.
Developing Relevant Programs
Institutions must prioritize and improve how they connect students, education, and careers. Each of these constituents has an interest in the success of the others; students are investing in education and educators are building programs that develop the skills that employers are looking for in qualified employees.
Here are six actions institutions can take to develop successful strategies and programs.
1. Develop and Review Programs to Forge New Academic Paths
Institutions should analyze market, economic, and demographic data to understand their regional economy, including industries, occupations, business types, and required skills. With this insight, institutions can align academic programs with market demands and develop a strategy to meet that demand.
2. Deliver Student Career Services to Improve Retention
Helping students discover new learning programs and find careers that match their strengths is one of the best ways an institution can prepare individuals for success. When students see the connection between occupations and academic programs, they are more likely to finish their degree and enter the job market with a plan.
3. Track Alumni Outcomes to Show Students a Pathway to Success
Institutions should turn to alumni to get more information about learning experiences, real-world job requirements, and opportunities for current students. Where are alumni employed? What jobs are they getting? Are they working in fields related to their program of study? Were they able to find jobs in the same state as their institution or did they move out of state? This type of information can show students as well as their parents how alumni are using their education in the real world.
4. Engage Prospective Students to Drive Enrollment
Prospective students need a reason to attend one institution over another. If advisors and recruiters can point to hard data that shows how academic success can lead to professional success through real-world examples with the help of alumni, they may find it easier to attract and enroll prospective students. Student success stories are great, but back up those narratives with real data that proves the value of specific programs, demonstrating how academic programs prepare and help build the foundation for long-term careers.
5. Partner With Companies That Need Talent
Institutions should develop community partnerships that connect students to real-world opportunities, such as internships and co-op jobs. This creates a measurable pathway from an internship to a permanent hire. It also allows students to experience work in a professional setting outside of academia, which may help sway their opinion on job direction.
6. Measure Impact
It's important that institutions measure their impact on the local and regional economy and workforce. This can help calculate a return on investment for students, taxpayers, and society.
The Powerful Connection
The combination of escalating costs, the challenge of retaining students, and lower graduation rates illustrate the need for more meaningful career advice in higher education. To remain competitive, institutions must do a better job at connecting students, academic programs, employers, and professional opportunities to demonstrate how students can navigate into high-demand occupations available in the community.


Recent Blogs
Higher Education Trends
Reframing the Graduate Student Enrollment Journey
December 6, 2023
Graduate students don't follow traditional enrollment cycles. How can you shift your enrollment strategy to reach prospective grad students?
Higher Education Trends
Are You Ready for the FAFSA Simplification? Here's What You Need to Know.
November 29, 2023
The simplified FAFSA comes out on December 31. How can you prepare for its impact on your campus?