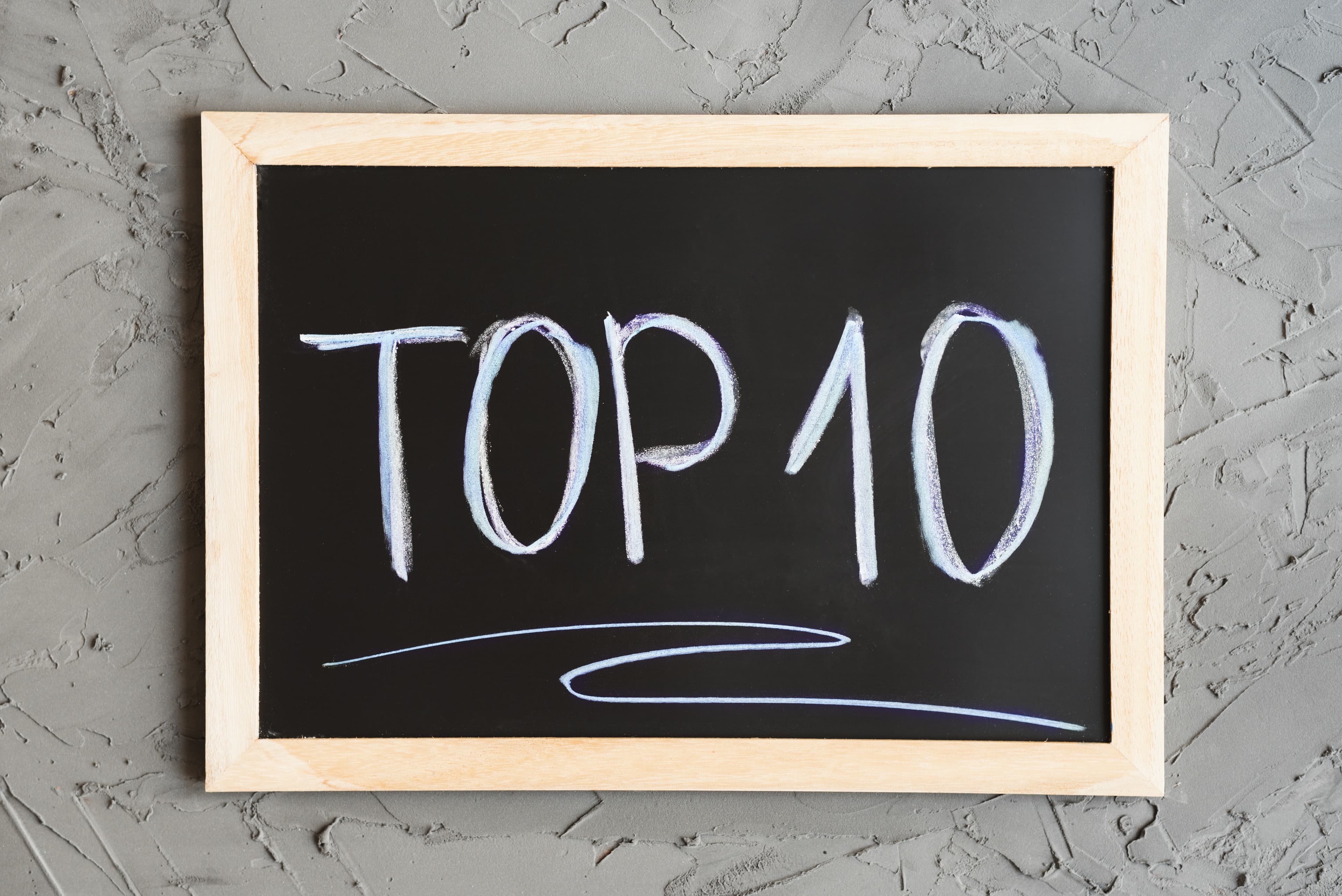 Top 10 Higher Education Trends for 2021
All Blog Posts
Each January, we revisit our trend predictions from the previous year and make new predictions for the coming year. To start, let's take a look at a few of the predictions for 2020, which focused largely on how technologies were expected to augment and impact higher education institutions. However, 2020 was unlike any other year, as the global pandemic significantly impacted every industry, including higher education.
2020 in the Rearview Mirror
The seven predictions made in 2020 proved accurate, but four of the trends accelerated well beyond expectations due to the COVID-19 pandemic. Below is a quick snapshot of how some of last year's anticipated trends fared.
Cloud Computing Adoption Increased
The pandemic accelerated cloud adoption to unprecedented levels in an industry that has been somewhat slow to embrace it, as colleges and universities needed more resilient online environments. Institutions that migrated some operations to the cloud were able to pivot much faster when the shutdown happened.
Big Data and Analytics Grew in Demand
The pandemic forced employees in every department across campus to embrace new ways of working. Institutions realized that they could leverage their student and operational data to identify trends and improve experiences. Data is now one of the primary resources that powers faster and more accurate decision-making.
Artificial Intelligence Took Flight
Platforms powered by artificial intelligence (AI), like self-service chatbots, picked up momentum during the pandemic, as they helped free up time and improve digital engagement. Chatbots in particular allow students to get answers quickly through a convenient, easy to navigate, and readily available information source. These systems also serve as added touchpoints amid online learning.
Information Security Needed a Boost
Campuses were impacted by the pandemic virtually overnight, so institutions learned quickly the importance of securing business operations and ensuring the delivery of essential academic services. Institutions that weren't prepared suffered greatly for the lack of foresight.
Top 10 Trends for 2021
2021 will be the year when institutions eliminate internal barriers such as disparate and siloed systems. Colleges and universities will become more united because they now have the technology infrastructure to facilitate major change.
Cloud Transformations Will Continue
We expect higher education to continue to adopt cloud-based offerings and deploy them throughout the organization. Institutions will apply lessons learned from 2020 and adopt myriad cloud services in areas that can benefit from more resilience, flexibility, and online access.
More Analytics
Higher education has just begun to scratch the surface of fully utilizing the mountains of data under their responsibility. In 2021, we'll see more institutions adopt analytics platforms to derive deeper insights from student enrollment and retention rates, academic program performance, and student behavior trends.
Continued Technology Adoption
The higher education industry as a whole will continue with its digital transformation, especially since there will be an increased reliance on technology to keep pace with digital realities brought on by the pandemic. Administrative and teaching staff will continue to experiment with innovative tools and find ways to increase efficiency and improve engagement.
Chatbots Will Get Smarter
There was an uptick in AI-driven technologies in 2020, and this will likely continue through 2021 as the systems grow smarter and machine learning is applied in new areas. Self-service, AI-powered chatbots will get smarter by using and ingesting more data from more sources. As such, they will expand their use cases to more departments across campus, such as financial aid, admissions, and more.
Faculty Roles Will Change
In most cases, core curriculum will be taught online this year, freeing up faculty to become more invested in student success as they expand their roles into coaches and advisors. Faculty will have an increased focus on instruction quality and will drive technology-based instructional innovations as a differentiator for institutions.
Mergers and Acquisitions Will Continue
The pandemic hit when higher education was already facing tremendous financial, demographic, and public perception challenges. Questions about value, return-on-investment, relevance, and need were surfacing. Colleges and universities are facing an uncertain future as student populations shift and financial pressures mount. Then COVID-19 hit. Institutions have been outstanding in their responses and their ability to adapt. But the costs have been enormous at a time when few institutions could afford them.
Increase in Blended Degree and Certificate Programs
Institutions will likely add new blended and online programs for degrees or certifications. These new offerings will keep costs down and provide more accessibility for all types of learners.
Mental Health Will Be Prioritized
Student stress, anxiety, and depression increased dramatically during this pandemic. Meanwhile, the social and economic consequences and continued uncertainty about college education and careers weighed heavily on students' minds. Institutions will put more resources in place to help identify at-risk students and provide the support they need when they need it.
Rising Role of the CIO
Even the most experienced, resilient, and responsive CIOs will face new challenges in the coming year. CIOs will break down barriers within institutions and play pivotal roles in uniting organizations within institutions—technology will be a large catalyst behind this change.
More Cybersecurity
Sophisticated hacking techniques, combined with an increased number of institutions moving to virtual classrooms, have made colleges and universities more vulnerable to cyberattacks. It will be a priority for institutions to ensure that faculty, staff, and students are educated on cybercrime; risks have been identified; physical securities are in place; and robust incident response plans are implemented throughout the organization.
As the 2021 academic and calendar year kick off, institutions will be pressured to adapt to the new state of higher learning. Colleges and universities need resilient plans and infrastructure to keep pace as technologies mature, roles across campus evolve, and student expectations shift.

Recent Blogs
Higher Education Trends
Demystifying AI-Powered Automation: A Practical Example in Higher Education
September 27, 2023
Many colleges and universities are worried about artificial intelligence, but how can AI benefit an institution?
New Student
Finding Students Where They Are: Fueling Enrollment and Building Brand Awareness Among Gen Z
September 20, 2023
What does Gen Z want, and how can institutions use this understanding to boost their digital footprint and enroll more students?