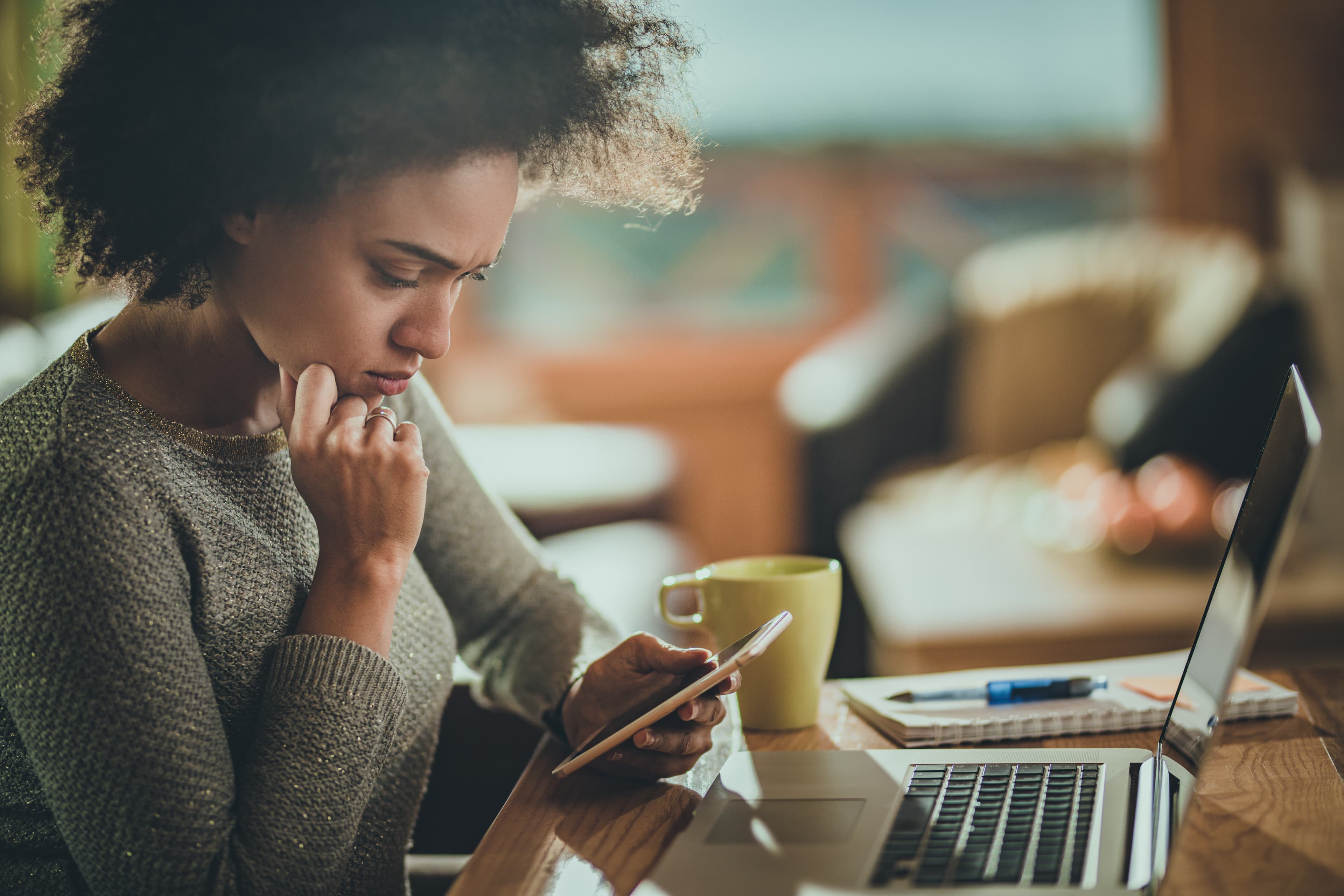 How Can Chatbots Support Student Life?
All Blog Posts
Nothing is normal about going back to school in 2020. Naturally, college freshmen have lots of questions when they first arrive on campus—but many individuals did not physically visit campus this fall. Meanwhile, the daily ambiguity surrounding the ongoing pandemic has created an environment in which everyone, including parents, has questions at the start of the new school year. The information is dynamically changing, and institutions need to implement new processes that will allow them to be transparent and provide the support that students need.
One of the best ways institutions can improve their communications strategy is to have a single place where students, parents, and staff can get their questions answered. Unfortunately, staff and administrators will not be able to handle the influx of repetitive calls from students and parents who have questions about changing procedures, especially during a pandemic. This type of situation is ideal for a chatbot, which can relieve internal pressure and without negatively impacting student expectations.

Self-service chatbots can give students a way to easily access accurate information. Chatbots are accessible 24X7, which means they offer institutions the convenience of being able to answer students' questions at any time. Meanwhile, personnel won't need to spend time responding to repetitive questions and can focus on more complex queries.
What Are Some Domains That Chatbots Can Support?
Pandemic Questions – Chatbots can help students get answers to pandemic-related questions quickly. Institutions can program chatbots to provide information about when and where students can get tested for COVID-19, the latest policies on quarantining, and what happens if they receive a positive test.
Campus Life – Chatbots can provide support and information regarding complexities often associated with the start of the school year, such as billing, payment, and financial aid questions. Chatbots can provide insight into e-forms, applications, campus facilities, campus locations, and who students can turn to if they need in-person support.
IT Support – Chatbots can be used as the first level of support for IT services and can quickly answer IT questions such as how to set up a printer, how to set up two-factor authentication security, where is the campus' IT help desk, and more. By automating this initial line of questioning, IT departments can spend time working on more complex IT challenges facing the entire campus.
Advising – Like the IT-related point above, chatbots help advising departments by acting as the first line of defense and collecting important student information before advisory appointments. Students can fill out an online form via the chatbot to help make conversations with advisors more productive and efficient, which has a positive impact on student experiences as well as advisor bandwidth.
Admissions – On the admissions side, chatbots can answer prospective student and parent questions, collect information on incoming and existing students, and assist individuals along their journey need when returning to campus.
Chatbots Eliminate Information Obstacles
First impressions are lasting impressions. How incoming freshmen and transfer students are introduced to campus has a lasting impact on their success. Removing obstacles to finding information and creating a sense of belonging are key elements in creating a positive onboarding experience, especially during the pandemic when in-person interactions may be limited. Chatbots can help eliminate barriers to support and provide real-time access to important information.

Students should be able to access the resources they need at any time—day or night. Chatbots can help ensure new, accurate information is readily available and properly conveyed to students in a uniform voice, which is vital during a pandemic. If someone isn't feeling well, for example, they can contact the chatbot about being tested for COVID-19 and what the protocol is for quarantining. Chatbots can provide answers to the student and relay concerns to the necessary campus staff who need to be informed about new cases. If a chatbot can't help a student, the system will automatically direct users to a human.

Beyond COVID-19, chatbots can streamline how staff respond to questions, which can speed up the entire process and reduce any backlog. Chatbots reduce the manual effort required by staff to answer the same questions repeatedly, allowing them to focus on other tasks.

Chatbots can help institutions in many ways because they collect information with every interaction. If a question can't be answered, chatbots record it so the question can be researched and added to the database. The data collected by chatbots provides helpful information about student behavior and concerns, which is useful for any student-related department. With the right chatbot, higher education institutions can make the onboarding process easier and eliminate barriers to student success.



Recent Blogs
Higher Education Trends
Demystifying AI-Powered Automation: A Practical Example in Higher Education
September 27, 2023
Many colleges and universities are worried about artificial intelligence, but how can AI benefit an institution?
New Student
Finding Students Where They Are: Fueling Enrollment and Building Brand Awareness Among Gen Z
September 20, 2023
What does Gen Z want, and how can institutions use this understanding to boost their digital footprint and enroll more students?