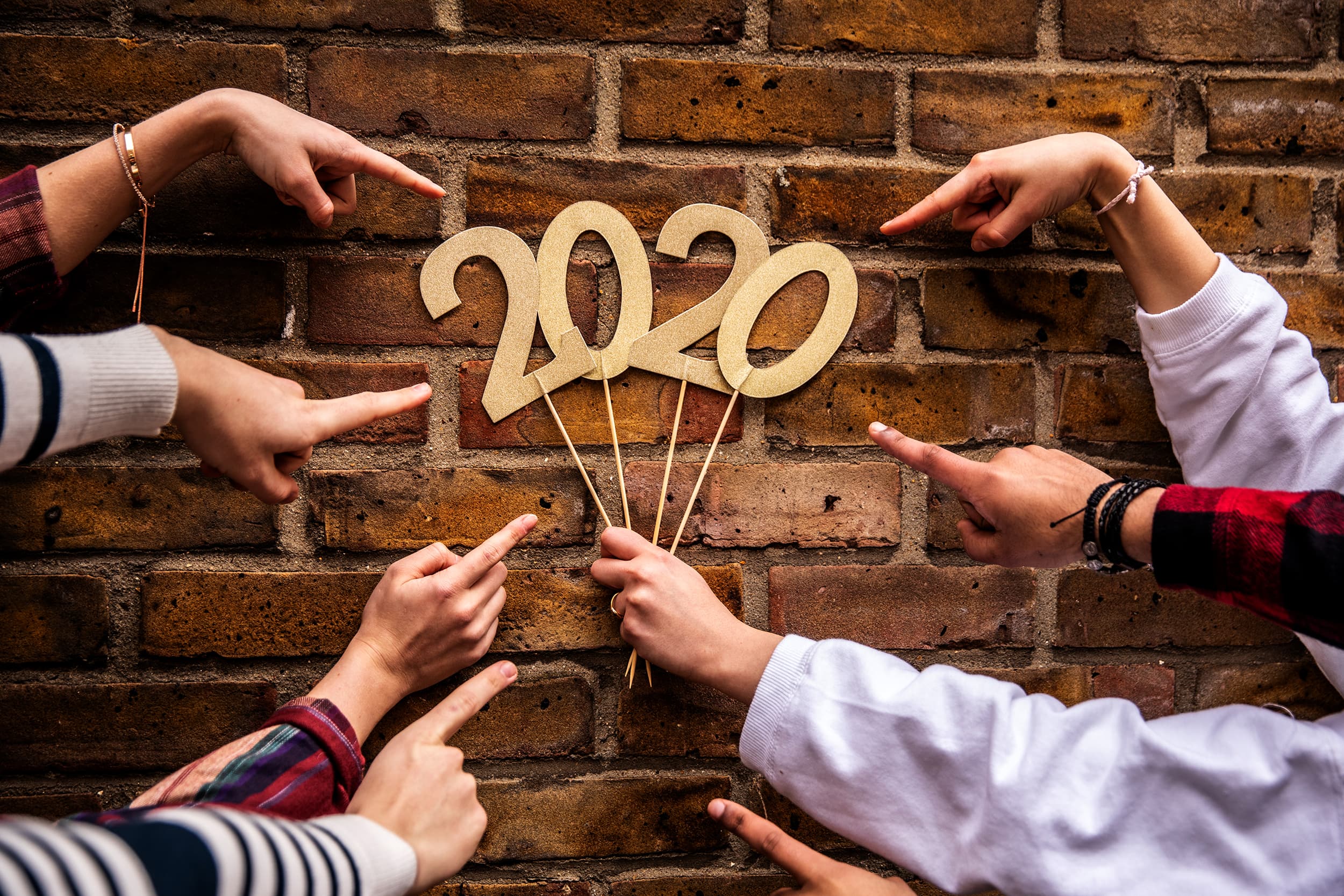 Higher Education Technology Trends to Watch in 2020
All Blog Posts
Technology can act as a catalyst to help higher education institutions succeed despite facing increasingly complex challenges, including shrinking budgets and growing competition. As 2020 kicks into gear, let's look at a few technology trends that might shape the year for higher education.
Cloud Computing Adoption Rises
Many institutions have already migrated systems to the cloud or are in the process of doing so. The move to the cloud truly represents an operational transition and not just a change in technology. Staff must develop new skills and competencies and new apps need to be used creatively to solve issues and capitalize on new opportunities.
Most colleges and universities that have adopted cloud computing models have reaped considerable benefits, including increased agility, improved performance, reduced costs, and more. The cloud's low cost of entry and high benefit value ensures that it will continue to grow in adoption among institutions across the globe. According to a report by Absolute Market Insights, the higher education cloud computing market is expected to grow at a compound annual growth rate of more than 25 percent through 2027.
Big Data and Analytics Grows in Demand
Data analysis tools can help higher education institutions spot trends, make accurate projections, and discover hidden opportunities for success across campus. While a large portion of institutions sees the value in enabling data-driven decision-making, adoption has been relatively slow through 2019. However, the 2019 Campus Computing Survey revealed that analytics was a prioritized project for 60 percent of higher education institutions in 2019, which represents an upward trajectory.
Meanwhile, the Association for Institutional Research (AIR), EDUCAUSE, and the National Association of College and University Business Officers (NACUBO) recently called for higher ed institutions to invest in data and analytics, releasing a statement saying they strongly believe that using data to better understand students and operations paves the way to developing new, innovative approaches for improved student recruiting, better student outcomes, greater institutional efficiency, and cost-containment.
Artificial Intelligence Takes Flight
Artificial intelligence (AI) is poised to have a dramatic impact on higher education in 2020 and beyond. According to Technavio's Artificial Intelligence Market in the U.S. Education Sector report, AI in education will grow at a compound annual rate of nearly 48 percent from 2018 to 2022.
AI can augment the work of educators by enabling campuses to automate and streamline processes and workflows, allowing them to focus less on repetitive tasks and more on strategic efforts. AI can also help institutions boost recruiting, admissions, and retention strategies. For example, algorithms can predict applicants most likely to enroll and be accepted. Algorithms can also estimate class size, assist in planning curriculum, and allocate resources such as financial aid and facilities.
AI-driven tools can play a role in academic areas to improve learning and instruction with intelligent tutoring systems, universal classroom access, and personalized learning.
Adaptive Learning Technologies Drives Personalization
Adaptive learning technologies show promise to close the achievement gap by boosting educational equity and student retention. Adaptive learning can use artificial intelligence to monitor student progress and adjust content to individual needs. By being able to assess student's skills continually and contextually, instructors can give students the precise direction to address their specific learning gaps and create content that matches their individual goals.
Every Learner Everywhere, a national network for education groups to collaborate on adaptive learning solutions and funded by the Bill & Melinda Gates Foundation, is helping the spread of adaptive learning technologies. Every Learner Everywhere is supported by 12 higher education and digital learning groups, which have come together to offer high-quality support to colleges and universities seeking to leverage data-driven algorithms for personalized learning.
Immersive Learning Improves Engagement
Immersive learning entails learning with the use of a simulated or artificial environment that enables the learners to become immersed in the learning so that they feel they are experiencing the concept taught firsthand. By using augmented reality (AR) and virtual reality (VR) technologies, students can be more engaged in what they are learning. Immersive learning focuses on practical approaches instead of theory.
As examples, medical students can use VR to virtually operate on patients, history majors can experience what life was like during the Civil War by walking through a digital representation of a battlefield, and marine biology scholars discover life under the sea by exploring 3D models of the Great Barrier Reef.
Information Security Needs a Boost
In addition to keeping the physical campus secure, institutions must also protect their information systems, which comprise a wealth of personal data. In 2019, the Washington Post reported hackers accessed admissions databases from three colleges—Oberlin College in Ohio, Grinnell College in Iowa, and Hamilton College in New York—and demanded thousands of dollars from prospective students for personal information they claimed to have stolen. The need for schools to develop a risk-based security strategy that effectively detects, addresses, and prevents security threats will continue to be a major priority in 2020.
Blockchain Simplifies Credentialing
A blockchain is a secure ledger of transactions in which each block builds on the previous one, making the entire chain immutable. In financial transactions, who sent the currency, who received it, and how much it is worth is securely recorded. The same concept can be used for academic credentialing. In this situation, every degree, certification, digital badge, or accomplishment a student has earned during his or her life can be recorded and secured.
MIT has been using blockchain for certificate dissemination since 2015 and diplomas since 2017. In April, nine universities announced they were teaming up to create a global, shared infrastructure for issuing, storing, and verifying digital academic credentials.

Recent Blogs
Higher Education Trends
Demystifying AI-Powered Automation: A Practical Example in Higher Education
September 27, 2023
Many colleges and universities are worried about artificial intelligence, but how can AI benefit an institution?
New Student
Finding Students Where They Are: Fueling Enrollment and Building Brand Awareness Among Gen Z
September 20, 2023
What does Gen Z want, and how can institutions use this understanding to boost their digital footprint and enroll more students?