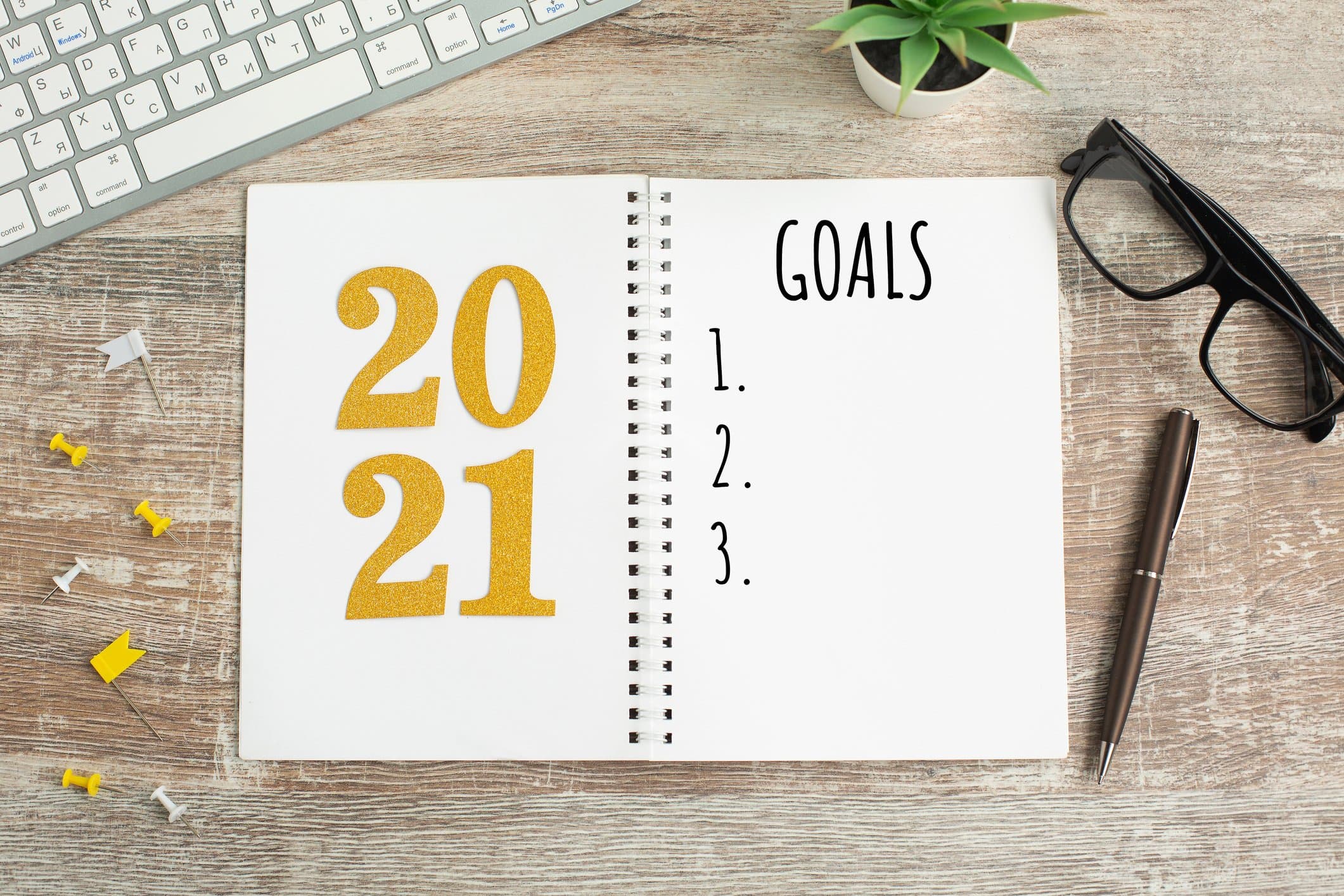 Top 3 New Year's Resolutions for Higher Education in 2021
All Blog Posts
While technology is often one of the primary drivers of transformation, other catalysts, like the COVID-19 pandemic, can also rapidly shift higher education institutions' missions and challenges. This past year, institutional leaders had little time to make major decisions that would yield substantial short- and long-term effects, positively and negatively. Institutions were forced to look at their current technology infrastructure and determine if it would help or hamper faculty, students, and staff as they transitioned to remote teaching, learning, and working.
With 2021 already here, what initiatives should higher education institutions be prioritizing for the year? We asked several higher education leaders from campuses using Jenzabar solutions about their top technology priorities for 2021. Outlined below are the top three consistent responses for how institutions plan to use technology this year.
1. Enable Student Success
The definition of "student success" varies across the industry. Many institutions use their completion rates or graduation rates to define student success, but these rates can scale dramatically between four-year, private institutions and two-year community colleges, for example. Regardless, many higher education leaders said they intend to leverage technology to improve student success (as it pertains to their institution) in 2021. There are many drivers behind this trend, but many leaders said they will use new tools to increase face-to-face time with students, which lacked in 2020, especially when campuses were first closed because of the pandemic.

Technology can help institutions centralize information and develop a holistic view of students, operations, and outcomes. Rather than relying on disparate systems, institutions are looking to consolidate systems into a single source of truth. With easy-to-use, automated, user-friendly systems, faculty and staff will be able to serve students at scale more effectively.
2. Support Online/Distance Education
Remote working and online learning will likely continue in the future. Many companies and institutions realized that there are numerous benefits associated with remote connectivity and collaboration, despite initial challenges.
The sudden shift to online learning in higher education during the fall 2020 semester was unexpected for many, which meant institutions needed to be more reactive and adapt quickly. This meant that many colleges and universities never really had the chance to be proactive and reimagine their existing technology platforms to offer satisfying online experiences. This may change in 2021.
In addition to not being able to properly plan for the unexpected transformations brought about in 2020, many institutions felt unprepared to serve underrepresented minorities or low-income families that lacked access to the hardware and resources needed to remain remotely connected. Going into 2021, institutions have a better understanding of the challenges facing students and staff and have begun to invest in infrastructure and tools to better support online education strategies. With additional technologies and training, institutions can deliver online experiences that may usher in a new normal comprising both in-person and online learning journeys.
3. Build Business Continuity/Disaster Recovery
Having a business continuity and/or disaster recovery plan is considered a best practice, including for higher education institutions. The COVID-19 pandemic underscored the importance of having these strategies in place, as it forced organizations across industries to pivot and embrace more agile operations that were flexible and supportive.
Before the pandemic, the consensus was that most colleges and universities had organized continuity plans. When the pandemic hit, however, it appeared that there was significant room for improvement in the higher education sector. In fact, EDUCAUSE revealed in March 2020 that "only 42 percent of institutions have a formal IT business continuity plan that includes the policies, resources, and procedures necessary to enable the continuation or speedy recovery of vital technology infrastructure and systems and of normal business operations following a natural or human-induced disaster."
After witnessing the challenges presented alongside the initial shockwave of the pandemic, institutions realized the importance of having a documented continuity plan that can quickly recover operations to serve the needs of students, staff, and faculty. Presumably, most colleges and universities have since adjusted their strategies by implementing new technologies like cloud computing, which promises a more resilient infrastructure that can bring systems and resources back online in the wake of a disaster.
Institutions that made it through the unprecedented challenges of 2020 have likely made adjustments to improve the 2021 academic year. While New Year's resolutions likely range from large to small, our data points to a few commonalities that generally point to improved experiences and operations in today's "new normal." Hopefully, the lessons learned from 2020 will make for a less difficult year in 2021.
Happy New Year!

Recent Blogs
Higher Education Trends
Demystifying AI-Powered Automation: A Practical Example in Higher Education
September 27, 2023
Many colleges and universities are worried about artificial intelligence, but how can AI benefit an institution?
New Student
Finding Students Where They Are: Fueling Enrollment and Building Brand Awareness Among Gen Z
September 20, 2023
What does Gen Z want, and how can institutions use this understanding to boost their digital footprint and enroll more students?