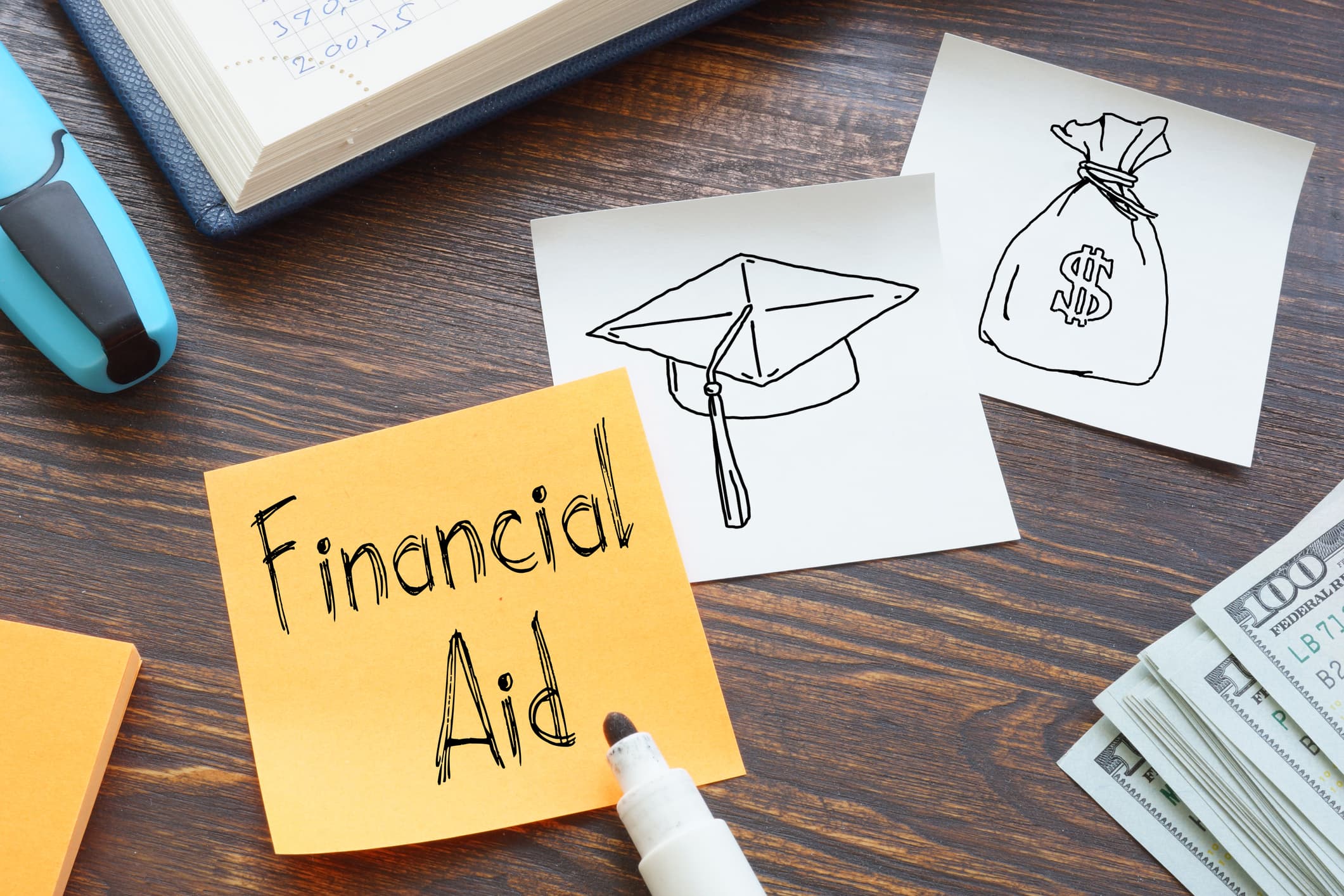 3 Ways to Enhance the Student Financial Aid Experience
All Blog Posts
It's hard to imagine anyone sitting down to undertake the financial aid process and enjoying themselves. In fact, it's far more likely that students and their families approach the task with feelings of confusion and dread. For colleges and universities, these feelings are problematic. Many students don't have the help of parents and school counselors, and many financial aid offices lack sufficient staff to personally answer student questions. For these students and many others, the complexity of the financial aid process and the confusion and frustration it evokes can lead to forgoing enrollment altogether.
It's in an institution's best interest to do as much as possible to alleviate the difficulties associated with financial aid. Below, we've outlined three ways for institutions to improve the financial aid experience for students and make it easier for learners to enroll and persist.
1. Create a Comprehensive Student Portal
The financial aid process is inherently complicated, and much of the frustration students feel comes from confusion regarding procedure, document submission, and key deadlines, among other things. To alleviate this confusion, institutions should create a central place for students to get questions answered and to upload and access documents. This means investing in financial aid software with robust student portal functionality.
Not all financial aid software is the same, especially when it comes to the portal. To truly enhance the financial aid experience for students, institutions need financial aid software that offers learners a comprehensive document center as well as the ability to accept aid packages, check the cost of attendance, view important updates, and access historical information all from one place. It's also helpful if the software allows students to delegate a parent or proxy to view portal information and offer help.
2. Automate Communications
For students, it can be incredibly overwhelming to accomplish the steep list of to-dos associated with applying for and accepting financial aid. Institutions can make this process a little easier by sending automated reminders to students about important deadlines and necessary actions.
When it comes to these types of communications, financial aid software should enable staff to segment their audience and create and send communications sequences tailored to specific groups or to individuals. There are even solutions that come equipped with chatbots so students can access important FAQs after hours.
3. Personalize Financial Aid Award Letters
Personalizing financial aid letters might be one of the most significant things institutions can do to boost student enrollment and retention. Students and their parents are generally much more likely to make it through the financial aid process if letters are informative, visually appealing, and outline critical information about the offer and the cost of attendance.
But as financial aid offices across the country struggle to hire and retain staff, personalizing hundreds, often thousands, of letters manually is simply not possible. In this case, looking for financial aid software is only part of the equation. Colleges and universities should leverage comprehensive solutions that combine software with marketing services to ensure that the financial aid process is easy for students as well as financial aid staff.
Enhancing the Financial Aid Process as Part of an Enrollment Strategy
Financial aid can be a deciding factor in student enrollment, but many financial aid departments are not equipped with enough staff to personalize the financial aid experience, make sure students get their questions answered, and ensure potential learners are on track to enroll.
To truly enhance the financial aid student experience, institutions need to make the process clear and easy. They need a robust student portal, advanced communications, and a way to send personalized letters that help students understand their offer and why they should enroll.
Read about the Strategic Enrollment Suite to discover ways to grow enrollments and enhance the financial aid process.

Recent Blogs
Higher Education Trends
Demystifying AI-Powered Automation: A Practical Example in Higher Education
September 27, 2023
Many colleges and universities are worried about artificial intelligence, but how can AI benefit an institution?
New Student
Finding Students Where They Are: Fueling Enrollment and Building Brand Awareness Among Gen Z
September 20, 2023
What does Gen Z want, and how can institutions use this understanding to boost their digital footprint and enroll more students?