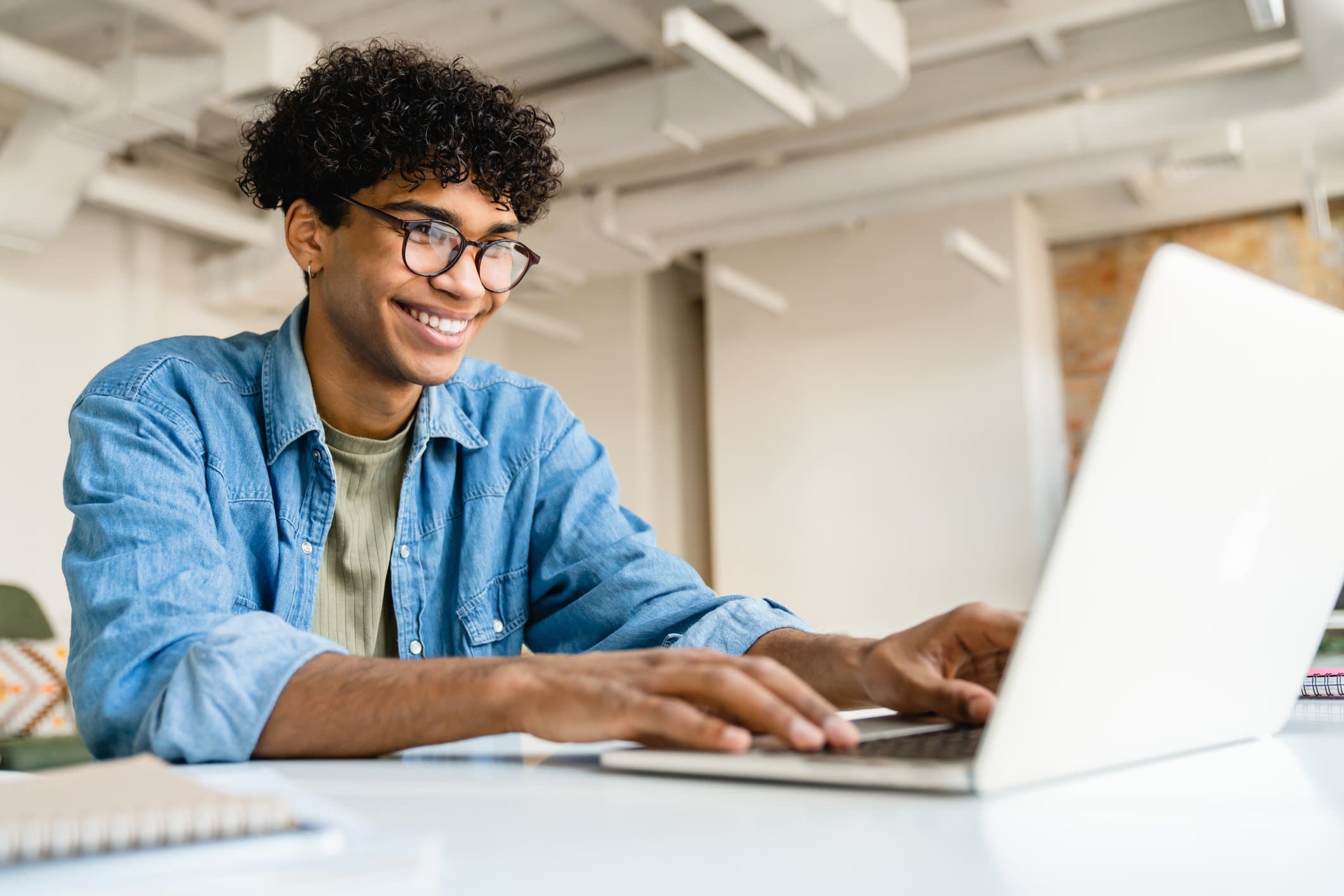 3 Ways to Enable a Seamless Student Experience
All Blog Posts
If technology's purpose in higher education can be boiled down to one essential trait, it's to make processes across campus more seamless. For institutions to run efficiently, they require student information systems (SIS), learning management systems (LMS), and a host of other solutions to support enrollment, retention, data analytics. But because the need for campus tech didn't occur overnight, many schools have implemented various systems over long periods of time, creating software environments akin to patchwork quilts—and many of the seams are showing signs of wear and tear.

Due to their collection of piecemeal systems, many institutions are experiencing complications with their day-to-day processes; tasks that should be simple have become difficult. But engaging with technology shouldn't be frustrating. If implemented and integrated correctly, technology can vastly improve student experiences. Below, we examine three ways that colleges and universities can address common technology issues to create seamless student experiences.
Enable Single Sign-On
A common complaint among today's students is the amount of time they spend each day logging in to multiple systems. They log in to learning management systems to find assignments and submit homework; they log in to student portals to access campus and schedule information; they log in to systems to deal with billing, library systems to check out books, the list goes on. Add requirements for multifactor authentication and the tediousness is palpable.
Multiple system logins might not seem like a big deal, but for students on the go, it can become one. If students forget and reset passwords, miss submission deadlines, or mis-navigate various platforms, their frustrations can build.

How can colleges and universities create a culture of success? Find out.

One solution to these frustrations is to enable single sign-on (SSO) functionality across an integrated software ecosystem. In doing so, learners can reduce the variables across usernames and passwords and experience more connected learning journeys that tie together everything critical. SSO capabilities can streamline and dramatically improve experiences.
Provide Self-Service Options
Students are busy: classwork, homework, extracurricular activities, jobs, not to mention the additional hours students spend on social media or streaming services. If a campus hasn't undergone a large-scale digital transformation, processes like obtaining a transcript; printing, signing, and delivering financial aid documents; or acquiring a study abroad form require students to physically visit offices that may be located all across campus.
To create a more seamless experience for students, institutions need to provide easy and direct ways for students to help themselves. Modern student information and financial aid systems give students the tools they need to download, fill out, and submit important paperwork in minutes—all on their own.
Technology like AI chatbots can also give students more agency. Chatbots give students an on-demand channel that helps them answer questions 24/7. With chatbots, students are empowered to seek information and complete tasks in their own time without waiting for an office to open or for someone to submit and respond to a help-desk tickets.

Discover how chatbots enable more comprehensive student support.
Mobile-first technologies also make it possible for students to register for classes, complete paperwork, and locate forms from the convenience of their phones.
Give Staff Access to More Information
Part of the issue with different departments possessing different systems is that information can become siloed. Students seeking information can often get bounced from department to department. Student advisors, who need access to a holistic picture of their advisees, are often unable to access the data they need to truly help their students.
Creating the means to break through silos and share data between departments will ultimately enable a more seamless student experience. Staff can more easily address student concerns and advisors can ensure advisees are hitting milestones and getting help when they need it.
Why Seamless Experiences Are So Important
Unfortunately, students don't engage with one single system or department; they engage with the institution as a whole. To truly create seamless student experiences, institutions must function as a singular organization.

As digital natives, today's students are used to seamless experiences. Their phones save personal information and auto-populate forms; they can shop on curated online forums and have items delivered within days. Institutions need to be able to support these types of seamless experiences or risk losing students to colleges and universities that are putting student experiences at the forefront.



Recent Blogs
Higher Education Trends
Reframing the Graduate Student Enrollment Journey
December 6, 2023
Graduate students don't follow traditional enrollment cycles. How can you shift your enrollment strategy to reach prospective grad students?
Higher Education Trends
Are You Ready for the FAFSA Simplification? Here's What You Need to Know.
November 29, 2023
The simplified FAFSA comes out on December 31. How can you prepare for its impact on your campus?