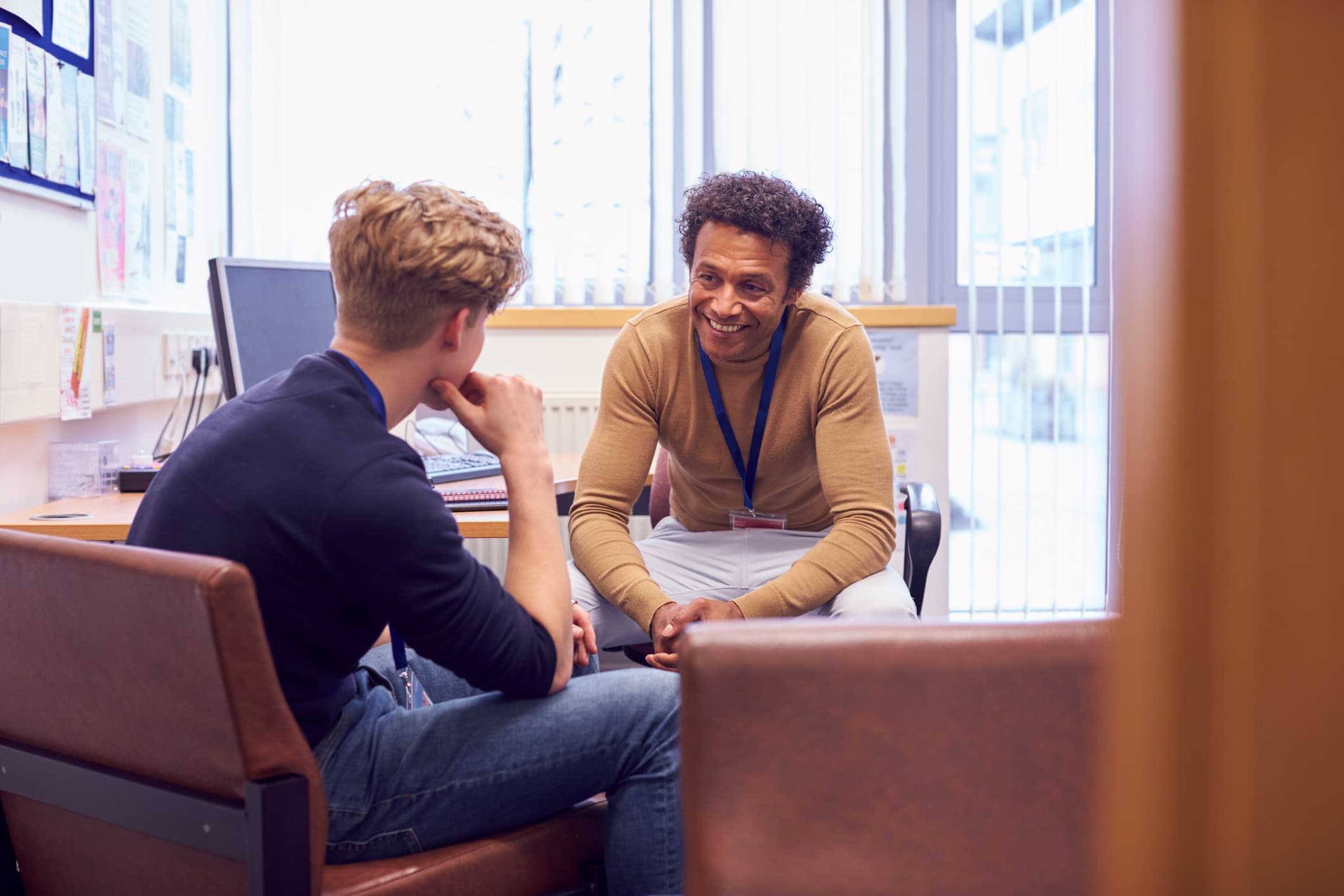 The Impact of Good Advice on Student Enrollment and Retention
All Blog Posts
Administrators are probably familiar with the recent data from the National Student Clearinghouse: Fall 2020 freshmen enrollment fell 13.1%. On top of that, more than half a million would-be returning students did not go back to school, and instead entered the workforce to get a head start on career pursuits.
It's easy to blame these numbers on the pandemic. People lost the jobs that helped them pay steep college tuitions, and, as institutions moved learning online, students began to question what, exactly, their tuition dollars went toward. However, while last year's numbers were certainly extreme, the truth of the matter is that enrollment rates have been steadily declining for a decade.

There are a lot of reasons for this downward trend, but a few important ones stand out: Rising tuition costs at state and private institutions and an increasing conviction that a college education might not be worth the cost of admission.

How is it that so many students are beginning to view education as an unjustified expense? Especially when workers with bachelor's and advanced degrees still greatly out-earn those without those degrees. Education also greatly expands our potential to make general changes for self-betterment and civic good.

Why, then, are colleges and universities struggling to convey this to students?
Exploring the Gap Between an Education and a Career
It's no wonder students are beginning to question the value of a college degree; they often leave college deeply in debt. The average federal student loan debt is over $36,000 per borrower and debt from private loans is nearly $55,000. Many students are finding that these debts may not be necessary. In fact, 40% of recent graduates are employed in careers that don't actually require a college degree.

If we keep in mind that as many as 75% of students enter college without a clear educational path and switch majors at least once, it's plausible to assume that many of these same students graduate college without a career plan. This may be why students end up in jobs that don't make use of their post-secondary education.

Taken together, these numbers suggest that, for many students, there exists a disconnect between knowing what they wish to study and understanding how their educations advance their post-college careers.

But institutions know this—it's why they have departments like academic advising and career services. These departments are meant to help students navigate their educational and career objectives. Yet when we examine enrollment trends, student debt, and post-education career statistics, what we see is that perhaps these departments aren't connecting with their students the way they need to be.
Issues in Advising
Good advice is not only hard to come by, but also to give. Academic advisors and career counselors have a tough job: They must give the best advice possible with limited information.

Academic advisors—who are sometimes faculty members, sometimes dedicated staff—serve to help students select and complete a course of study, solve academic-related problems, and, in some places, determine a potential career path. Yet advisors advise anywhere from 20-100 students and often don't spend enough time with their advisees to know them on a personal level.

Career counselors—who help students hone job search skills and identify and pursue career goals—are even further removed than academic advisors. Counselors tend to encounter students in their last year of college when they begin to think about their post-graduation plans.

Each student has their own set of financial and familial circumstances as well as their own academic strengths and weaknesses, which are hard for advisors to learn in the hour-per-semester they meet with students. Very rarely, if at all, do academic advisors and career counselors get together to co-advise a student. And if these two departments never fully get to know the students they serve, it's difficult to give students truly valuable advice.

Advising the Whole Student
Advice is best when it's personally tailored and when it comes from someone who fully understands a student's personal, familial, and financial situations. With good advice, students can connect their education to their post-college endeavors—and experience success in those endeavors. By showcasing this level of student success to prospective and existing learners, institutions may be able to drive student enrollment as well as student retention.

Here's the good news: Many of the online education solutions that institutions adopted simply for survival at the onset of the pandemic are the very systems that can unite not only advisors and career counselors, but also other faculty and staff in their efforts to personalize the advising process.

Institutions that provide individualized (and specialized) career advice also competitively differentiate themselves from their peers. Freed from the traditional classroom structure and the limits of geography, students can and will choose institutions that provide better education/career alignment. They can and will choose institutions whose advisors help them maximize their educational investment.

By better aligning education and career goals through clear, personalized advising and counseling, students can not only appreciate the value of their education but realize that value to its fullest.

Recent Blogs
Higher Education Trends
Demystifying AI-Powered Automation: A Practical Example in Higher Education
September 27, 2023
Many colleges and universities are worried about artificial intelligence, but how can AI benefit an institution?
New Student
Finding Students Where They Are: Fueling Enrollment and Building Brand Awareness Among Gen Z
September 20, 2023
What does Gen Z want, and how can institutions use this understanding to boost their digital footprint and enroll more students?