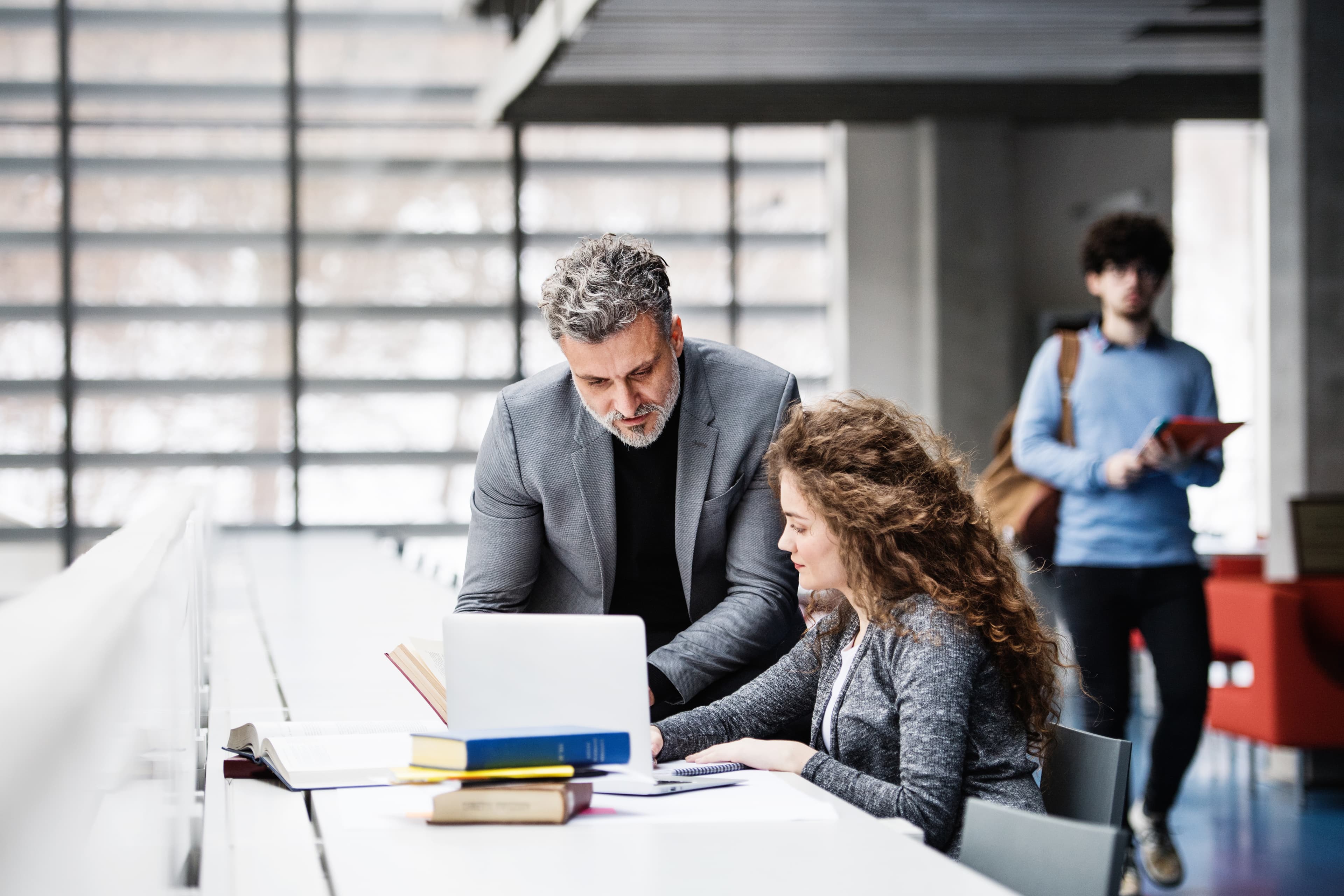 Enhancing Academic Planning for Better Student Success
All Blog Posts
Academic advising has always been an essential factor in student success. But changing student demographics, declining enrollments, and retention challenges have propelled academic advising to be a more strategic issue across higher education.
Students require a clear academic path towards completing their college degree and can flounder without guidance on how to get there. Students taking classes that do not apply to their degree, for example, can end up without enough credits at graduation time. And institutional graduation rates are more important than ever, as they are a crucial consideration for students during the college selection process.
Gone are the days when students are at university to gain exposure to a variety of academic subjects. The exorbitant cost of higher education has driven parents and students to tightly tie class curriculum to career placement, making class planning imperative.
Changing the Advising Formula
Schools looking to address stagnant retention rates, low levels of student engagement, and students experiencing academic difficulty are focusing on academic advising as well as different advising models. One approach that some schools are taking involves opting for group advising sessions, in which faculty advisers meet with a group of students at once, instead of each student individually.
Historically, academic advising has been the sole domain of department faculty. Now, some institutions are reinventing that model so faculty advisers are not the only contributors to academic planning; some schools are embracing a team advising effort. Professional staff who are well-trained in the school's curriculum and highly skilled at interacting with students can help guide academic paths. While faculty have deep knowledge of their department's subject matter, they may not have a strong understanding of the school's overall curriculum. This is where professional staff can offer that expertise. Often, professional advisers can prove more accessible than professors who may have limited office hours.
Many schools now include success team mentors or student mentors to round out the advising team. These balanced approaches to advising provide students with varied resources and skill sets to set them up for success.
Technology Enriches Academic Planning
The traditional academic advising method has been a face-to-face discussion in which faculty advisers explain the required curriculum for their department to students. More recently, colleges have taken their curriculum online, featuring degree audits to track student's progress against their required curriculum.
Now, higher education institutions have access to more advanced student information systems and technology that can take academic planning to a new level. Jenzabar One Student Advising outlines the curriculum for students and shows the preferred time for when students should take each class. Classes are recommended and outlined in a way that shows the best path to degree attainment. Additionally, Jenzabar's student information systems helps students balance their workloads so they do not take all of the hardest classes during the same semester.
A large amount of today's students have complex academic paths to graduation. Some start at a two-year school before moving to four-year programs; some juggle double majors. Giving students clear pathways to success is critical to keeping them on track to graduation. Jenzabar One Student Advising integrates academic planning into the registration process to ensure that students take the correct classes at the appropriate time.
Jenzabar One Student Advising facilitates a stronger relationship between students and faculty. With mobile access to comprehensive student data, students work more closely with their academic advisers and take control of their futures. The student information system enables transparency so that up-to-date pictures of each student's academics are always available for review.
With a next-generation student information system, higher ed institutions can maximize student success and retention.

Recent Blogs
Higher Education Trends
Demystifying AI-Powered Automation: A Practical Example in Higher Education
September 27, 2023
Many colleges and universities are worried about artificial intelligence, but how can AI benefit an institution?
New Student
Finding Students Where They Are: Fueling Enrollment and Building Brand Awareness Among Gen Z
September 20, 2023
What does Gen Z want, and how can institutions use this understanding to boost their digital footprint and enroll more students?