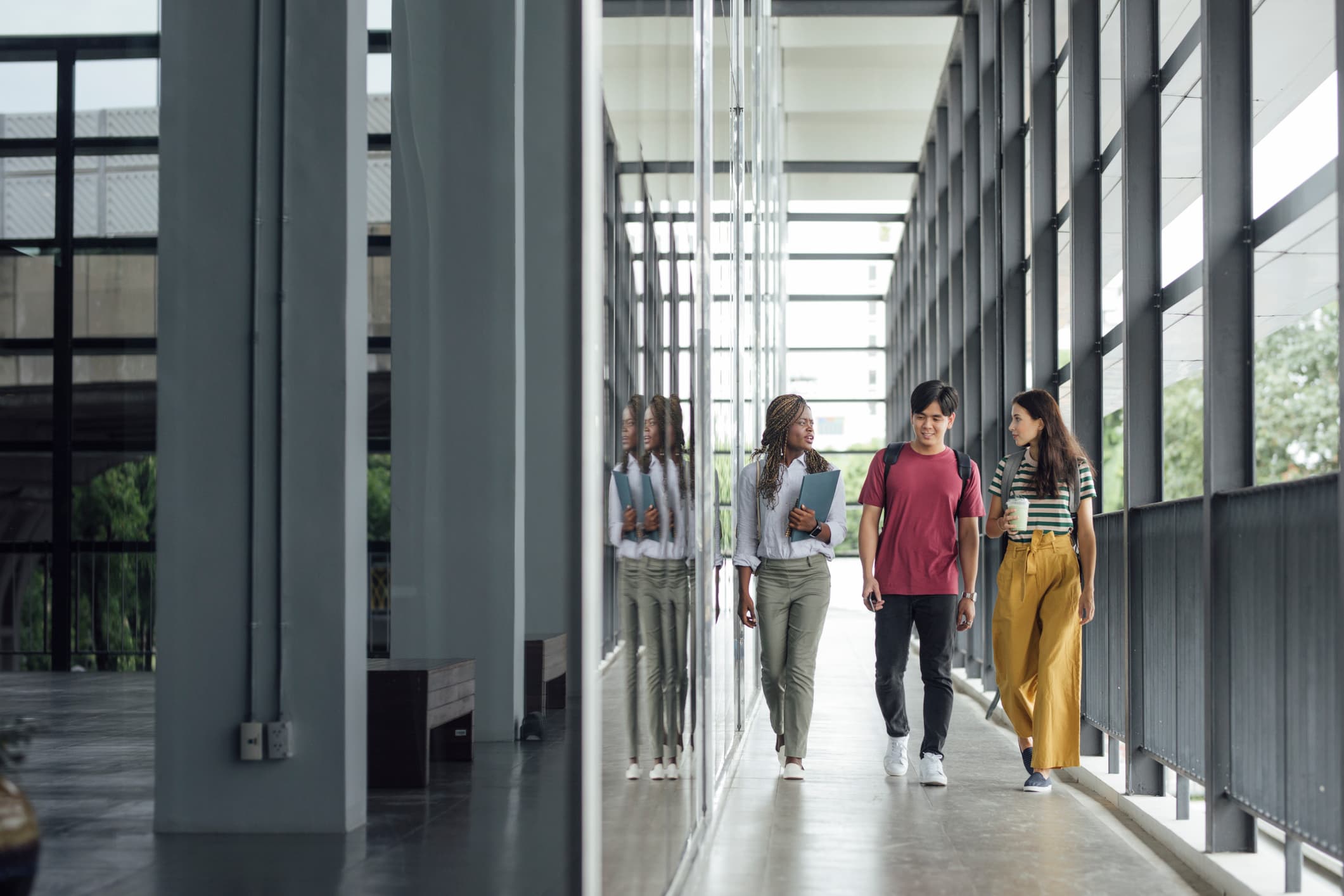 Jenzabar Unveils the Campus Movement to Make Education Accessible, Affordable, and Attainable
All Blog Posts
On June 1, at the Jenzabar Annual Meeting (JAM) 2022, Jenzabar unveiled the Campus Movement, the embodiment of the company's vision to help create a world in which anyone, anywhere, can find, learn, and live their true calling. More specifically, the Campus Movement aims to help higher education institutions bridge the gap between education and employment in a way that allows all learners to thrive.

The need for change in higher education has been evident for some time. Since 2012, college enrollments have continued to decline, the cost of college has continued to increase, and far too many students who enroll in college end up dropping out. Those who do graduate often struggle to translate their degrees into lucrative, fulfilling careers. What students need is education that is accessible, affordable, and relevant to the lives they wish to lead.

The Campus Movement will help colleges and universities respond to that need. It seeks to help institutions address the current enrollment crisis by giving them the tools to respond to shifting student demands. But how will it do this? What's behind the Campus Movement? And in what ways will it help colleges and universities create accessible, affordable, and attainable education?
What Do Students Want? A Solution to the Skills Gap
These days, there's a growing gap between the business world and higher education. Employers have shifted hiring practices to focus more on an applicant's skillset than their educational background, and college graduates are leaving school and finding it difficult to translate their degrees into well-paying jobs. Even veteran employees and jobseekers are finding it more and more difficult to stay competitive in a constantly shifting job market.

To get the jobs they want, learners need more education and skills-training, but they're becoming less willing (or unable) to spend the time and money it takes to earn traditional degrees. So, what is it that they want instead?

In Jenzabar's 2021 Education and Employment survey, 58% of adults who didn't complete their degrees said they would have done so if it had promised to prepare them with the knowledge and skills to pursue more lucrative careers. 56% of surveyed adults said they would sign up for further training and education if it were affordable, accessible, and easy to do in their own time. Add these statistics to the current enrollment trends and it becomes clear that students want educations that are more skills-based and personalized to their lives and goals.

To offer students these personalized pathways, institutions need ways to unbundle courses from prescribed curriculum programs and advertise them to new student demographics. This is exactly what the Campus Movement seeks to enable.
The Building Blocks of the Campus Movement: Campus Marketplace and Spark451
The Campus Movement's long-term vision is to help colleges and universities align student and institutional needs with the current and future needs of the job market. To do this, Jenzabar has invested in creating new tools and services to help institutions extend their reach and support modern learners.

Campus Marketplace powered by Jenzabar is a new platform that enables institutions to unbundle their course offerings from degree programs and make them accessible to all learners, even those who may not be formally enrolled at the institution. With Campus Marketplace, institutions can publish these courses to a branded online storefront, providing students with a familiar, modern ecommerce experience. Students can register for classes and even purchase add-ons like textbooks. Learners looking for new skills, or maybe for an online college experience, can select the courses they want, whenever they want.

As institutions begin to expand their portfolios to incorporate more skills-based, non-credit courses, they also need a way to promote these courses, both locally and further afield. To help colleges and universities reach new learners, Jenzabar acquired Spark451, a full-service marketing and technology firm that provides institutions with enrollment strategies and support so they can find their right-fit students.

As a higher education enrollment strategy, technology, and marketing firm, Spark451 leverages a multitude of communication channels and platforms for effective enrollment marketing, student search, creative services, and digital media. Bringing Spark451's services into the Jenzabar portfolio means that our institutions can now create essential marketing campaigns that attract new learners.
The Campus Movement Supports an Inclusive Future
The Campus Movement comes at a time when colleges and universities are trying to respond to a call to make college education more inclusive. By giving institutions the tools they need to create more personalized pathways to education, the Campus Movement is helping to make the vision of inclusive education a reality.

"We need to think about how to build an education system that takes into account new economical landscapes, competitive work environments, and rapidly changing learner demographics, all of which have made it more difficult for individuals to get the education they need to succeed," said Jenzabar Founder, President, and CEO Ling Chai Maginn. "The Campus Movement envisions a path forward in this challenging climate. It's the roadmap to a more accessible, attainable, and affordable world of education."

By highlighting a future in which learners of all types are empowered to create their own paths to the jobs they want, the Campus Movement helps institutions stay viable and helps learners everywhere become their masterpiece. You can learn more about the Campus Movement here.

Recent Blogs
Higher Education Trends
Are You Ready for the FAFSA Simplification? Here's What You Need to Know.
November 29, 2023
The simplified FAFSA comes out on December 31. How can you prepare for its impact on your campus?
Higher Education Trends
Lessons Learned From Non-Enrolling Students
November 15, 2023
What can institutions learn from students who say "no," and how can this help future students say "yes."