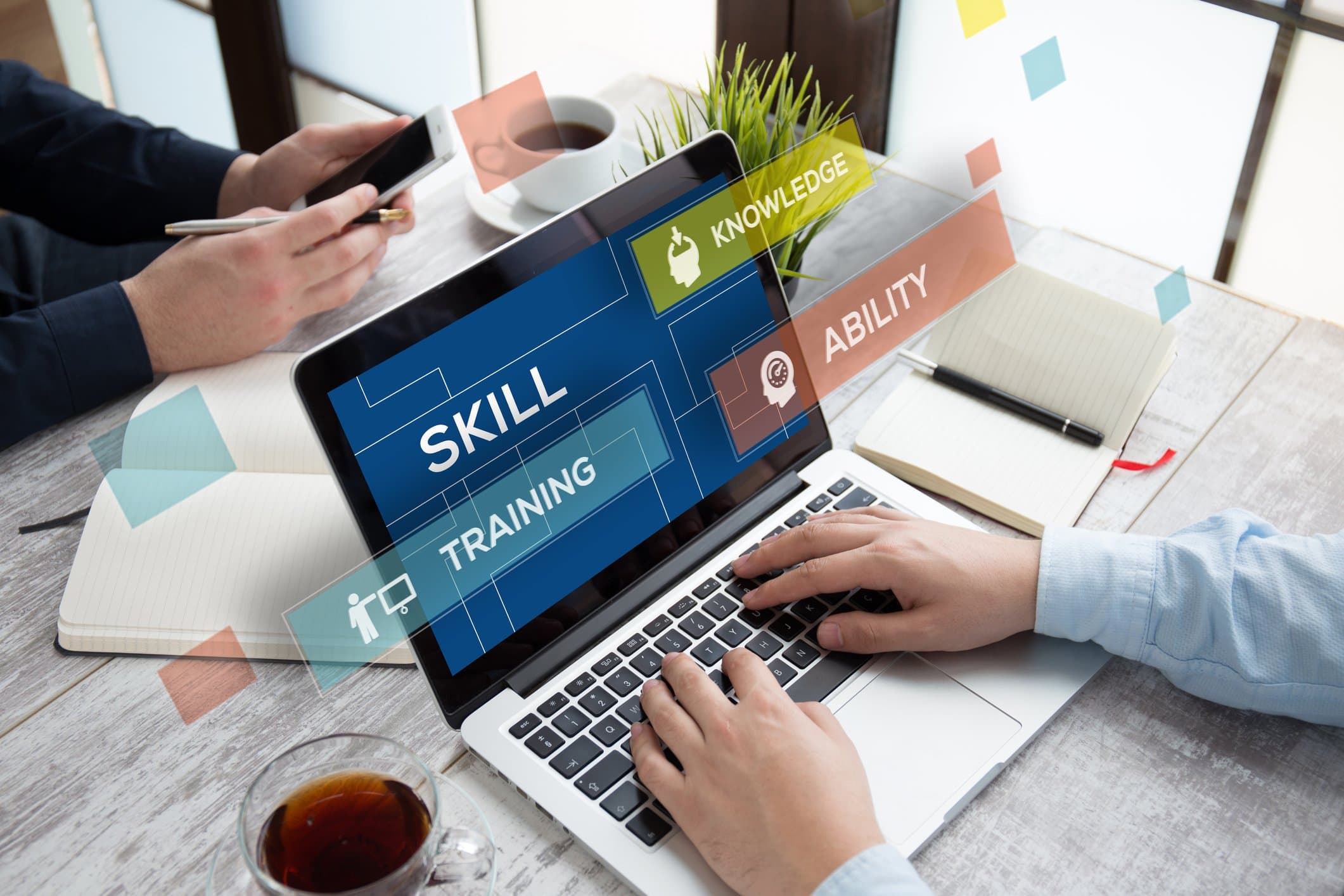 HR Execs Want More Employee Training. What's Higher Ed's Role?
All Blog Posts
Despite predictions of an economic slowdown, the most recent employment numbers show that in April 2023 employers added over 250,000 jobs to an already robust jobs market. For businesses already struggling to find skilled employees for open positions, this means that competition for workers will become even tighter. For higher education, on the other hand, this may be good news. A recent poll of HR executives conducted by Campus.com showed that, as employers seek skilled workers to fill vacant positions, they're turning to higher education to help them bridge the skills gap. Below, we outline the findings of this survey.
Businesses Are Investing in Employee Training
Campus.com's survey found that 97% of the executives surveyed agreed or strongly agreed that their organization considered employee learning and development a strategic priority, and just over 70% said their organizations budget for training has increased since the pandemic.
The increased emphasis on training may well have to do with the fact that over 70% of those surveyed believed that college graduates require more onboarding and training today than they did ten years ago. The survey also found that 88% of respondents said they had implemented hiring and promoting practices that focused on skills rather than degrees.
In-Person Learning Remains Important
The survey found that 65% of respondents have increased face-to-face training in the past decade. This highlights the importance of in-person learning, despite the rise of online training options.
Regarding online training, 42% of HR executives agree and 52% strongly agree (94% agreement) that employees require more hands-on practice than most online training provides to demonstrate skills. This highlights the limitations of online training in certain contexts and the need for a blended learning approach.
Businesses Trust Higher Education to Upskill Their Workforce
While only 45% of those surveyed are using local colleges and university courses to help them upskill employees, 76% of HR executives said they are partnering with local universities to build custom training for their employees.
Moreover, 79% of HR executives partner with universities to identify intern and co-op candidates. Perhaps if more colleges and universities had the means to offer accessible, affordable training, the number of companies sending employees to enroll in local college courses would increase.
Other Key Takeaways
Beyond highlighting the potential that exists for colleges and universities to create new, in-demand programing that will help grow enrollments, the poll reveals the importance of both face-to-face and online training in the workplace. It also shows the continued value that colleges and universities provide in terms of professional development and talent acquisition.
To close the skills gap, collaboration between higher education institutions and companies is crucial. Discover how Campus Marketplace can help your institution launch new skills-based, non-traditional programs.

Recent Blogs
Higher Education Trends
Are You Ready for the FAFSA Simplification? Here's What You Need to Know.
November 29, 2023
The simplified FAFSA comes out on December 31. How can you prepare for its impact on your campus?
Higher Education Trends
Lessons Learned From Non-Enrolling Students
November 15, 2023
What can institutions learn from students who say "no," and how can this help future students say "yes."