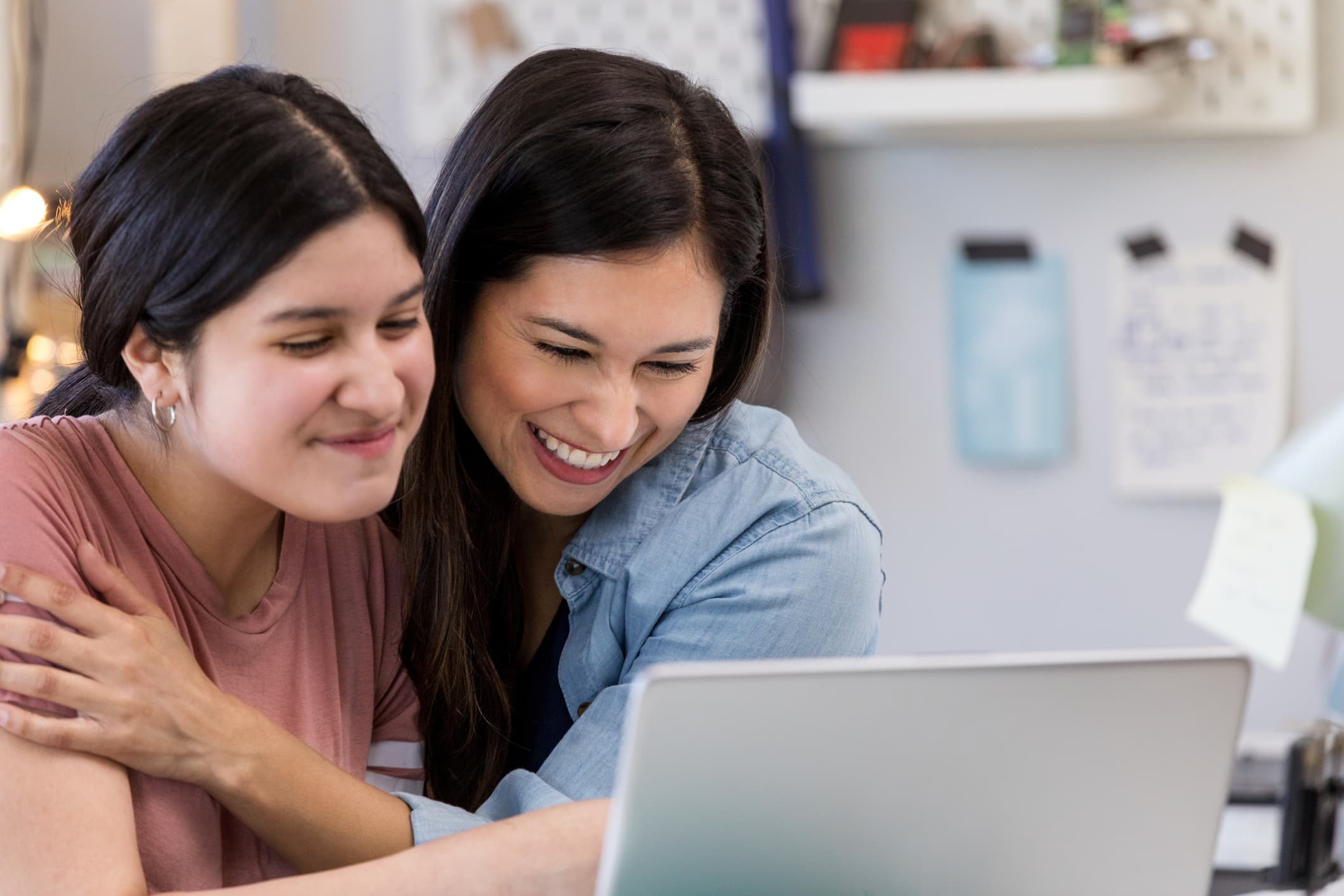 How to Quickly Craft Competitive and Compliant Financial Aid Offers
All Blog Posts
As higher education budgets shrink, the challenges of getting financial aid packages to students have increased. One of the biggest challenges in preparing aid packages today stems from the need to get competitive financial aid offers in the hands of existing and prospective students quickly.
Increasing the financial aid office's efficiency is crucial to meeting an institution's enrollment goals. According to a report from educationdata.org, more than 85% of college students receive some form of financial aid, a number that has climbed by 20% since 2001. To secure enrollments, financial aid offices are under pressure to get students comprehensive and compliant aid packages quickly.

Fortunately, there are tools that can help institutions manage the financial aid process. By leveraging modern solutions, colleges can meet enrollment goals and ensure students have financial aid they need when they need it.
Leverage Data to Improve Efficiency
While the process for delivering federal aid is pretty uniform, every institution has its own set of parameters for how it offers institutional aid. That process can often be lengthy—involving different scholarship or grant programs and deadlines, and often involving the admissions and advancement offices. Depending on a variety of factors, the information that goes into crafting financial aid packages can change in real time. Institutions need to be able to access this information alongside student data, and modern financial aid solutions can help.

Financial aid offices can leverage data from the FAFSA to segment their financial aid strategy and focus specifically on which students are more likely to enroll or persist at the institution. If the offers a student receives are similar, students tend to view the first offer in hand as the best one. By focusing resources on students who are more likely to enroll in and remain at the college, financial aid offices can create quicker, more efficient offers that lead to more enrollments.
Make Your Offer and Process Easy to Understand
While getting financial aid packages to students quickly can help institutions reach enrollment goals, colleges and universities need to understand that speed isn't effective if the offer is convoluted, or delivered in a format with which the student doesn't normally engage.

Today's learners are diverse, but both traditional and non-traditional students expect to accept, decline, change, or even provide additional documentation for their financial aid packages online. They also want to be able to share information, email it to parents, grandparents, spouses, or significant others—people who can help them navigate higher education's complex financial landscape. The more transparent the awards process, and the more accessible the information is, the more likely it is that your financial aid offer will be accepted.

Institutions need to be aware, however, that speed and transparency won't necessarily help if their offers are not competitive. As more institutions strive to achieve transparency, students are better able to compare offers and select the one that best fits their needs.
Use a Modern Solution to Ensure Compliance
With constantly shifting regulations, making sure your aid packages comply with federal regulations is challenging. Ensuring compliance has become even more challenging in today's rapidly changing higher education environment.

The good news is that modern financial aid systems can help your institution comply with the most current and up-to-date state and federal regulations from the get-go. With compliance as a built-in feature of modern financial aid solutions, staff can save a great deal of time in compiling packages and getting them into students' hands.

Institutions that have not yet implemented modern financial aid solutions should consider how these systems use automation to make processes more efficient. These systems enable clear, organized workflows, uncomplicating the financial aid awards process and allowing auditors to easily certify an institution's compliance with state and federal regulations.
Use Financial Aid Solutions to Stay Competitive
Financial aid has always been a key driver for student recruitment and retention. As the pandemic has notably and negatively impacted college enrollments, financial aid offices will want to ensure that, in the coming years, their financial aid packages are competitive, compliant, and prepared quickly. Effective financial aid strategies can be the tipping point in how well the school attracts and retains students.

Amid a broader push towards digital transformation, institutions should look toward selecting financial aid solutions that can help them streamline their awards process. Make sure you are looking for a system that leverages recruitment data and can create aid packages in an easily readable, sharable format. As the federal government explores new ways to help students pay for college, you also want to verify that the solutions you implement are flexible enough to incorporate these changing regulations.

Selecting a system that simplifies and expedites these tasks will help increase your offers' acceptance rate and help drive your institution's success.

Recent Blogs
Higher Education Trends
Demystifying AI-Powered Automation: A Practical Example in Higher Education
September 27, 2023
Many colleges and universities are worried about artificial intelligence, but how can AI benefit an institution?
New Student
Finding Students Where They Are: Fueling Enrollment and Building Brand Awareness Among Gen Z
September 20, 2023
What does Gen Z want, and how can institutions use this understanding to boost their digital footprint and enroll more students?