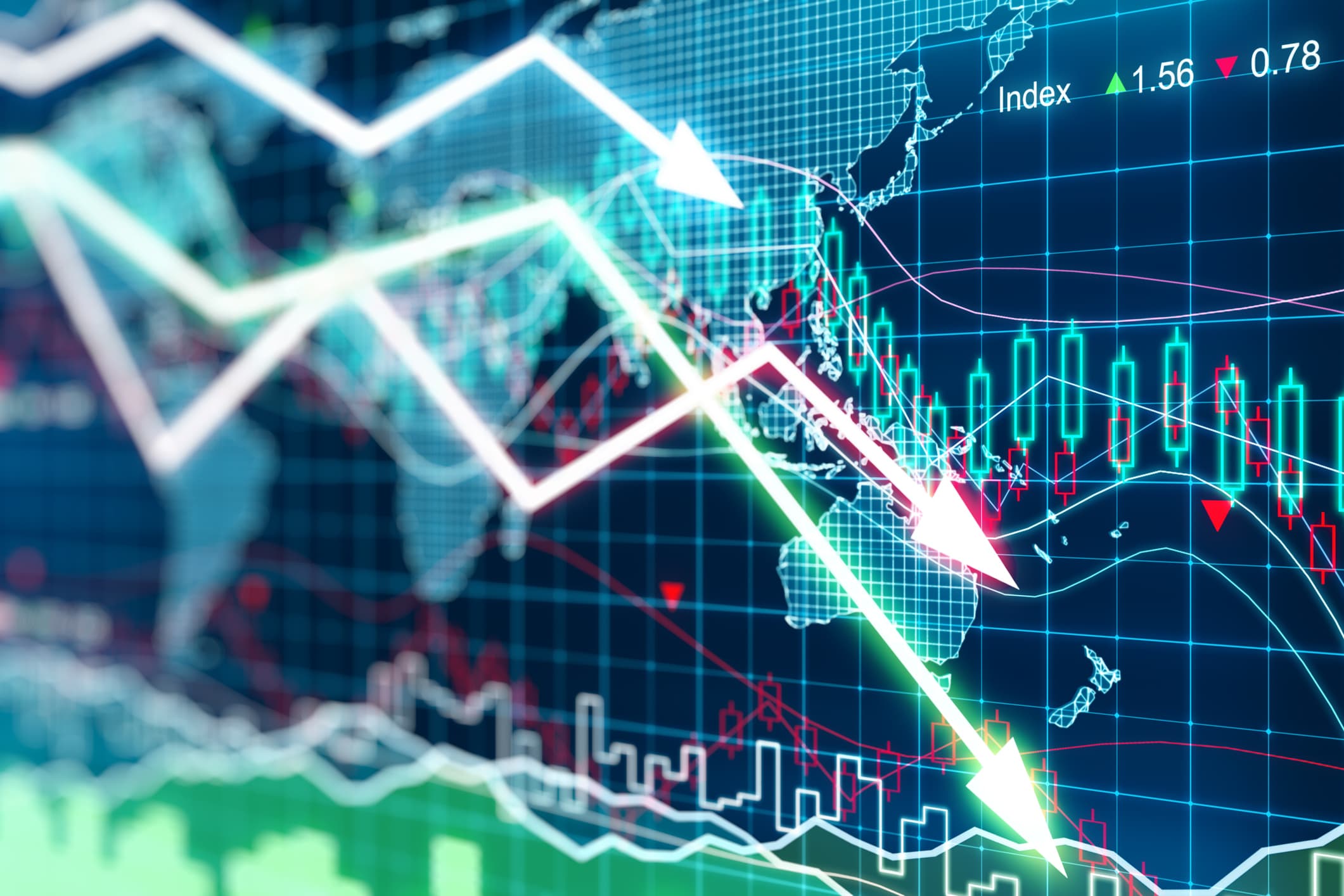 How an ERP Built for Higher Ed Can Help Combat the Enrollment Crisis
All Blog Posts
As pandemic-related aid concludes, many colleges and universities find themselves once again facing declining enrollments and precarious financial situations. As institutions struggle to identify best strategies for dealing with a looming demographic cliff, one thing is certain: legacy technology isn't helping. In an age of declining enrollments, institutions will need a modern solution to maximize their ability to recruit and retain students.
As the saying goes: the best defense is often a good offense. Institutions looking to survive beyond the next few years might instead ask themselves: How can we thrive? One of the most effective ways to attract and retain students is to invest in a modern ERP designed specifically for higher education.
A Modern ERP Can Help Recruit Students to Your Campus
An ERP for higher education—which combines human capital management (HCM) and finance systems with student information systems—helps institutions recruit students several ways. First, modern ERPs centralize student information, HCM, and financial data and use rich analytics features to help colleges and universities gain insight into the types of programs students want most. With this insight, institutions can make smarter program decisions and enact impactful recruitment strategies.
Modern ERPs help institutions to reach out and attract more right-fit students to their campus by giving staff the tools to create automated, personalized messaging. These systems can also contain financial aid solutions that simplify one of the most complicated processes in higher ed. By allowing institutions to get competitive financial aid offers into student hands quickly, ERPs for higher education can turn prospective students into matriculating ones.
A Modern ERP Can Help You Appeal to the New Student
As the new student is now the fastest-growing demographic of learners, recruiting these older, non-traditional students has become essential to sustaining viability at many schools. New students tend to be more career focused—often with families or full-time jobs—and are looking for flexible degree or credentialing programs that can help them achieve high-paying careers.
ERPs for higher education enable institutions to offer hybrid learning options alongside competency-based education programs and micro-credentialing and badging programs—the types of educations that provide the fastest path to employment that these learners seek.
Modern ERPs also offer self-service capabilities, making it easier for new students to register and enroll in programs and course offerings. The fewer hurdles there are for new students to jump through, the more likely it is they'll enroll.
A Modern ERP Can Help You Retain Students
Recruiting students to your campus is an essential step in combating the current enrollment crisis. However, equally important is retaining those students. Currently, 40% of students who enroll in undergraduate degree programs drop out of those programs, and dropout rates tend to be higher for non-traditional students. ERPs for higher education contain advanced retention solutions—whose importance is highlighted in the Gartner Top Business Trends Impacting Higher Education in 2022 report.
Robust retention solutions use high-powered analytics and predictive modeling to identify at-risk students and provide institutions with the tools necessary to intervene early. Through early interventions, institutions can help students overcome difficulties and continue on the road to completion.
With an ERP for Higher Education, Enrollment Growth Begets More Enrollment Growth
Modern ERPs not only give campuses the tools to help attract and retain students, but they also give institutions the tools they need to help students succeed. Modern ERPs enable institutions to better engage with, advise, and empower learners. They support better staff, faculty, and student communication, better decision-making through data, and better options for offering personalized education.
It stands to reason that the more your institution can do to attract and retain students through to completion, and the more successful those students will be once they graduate, the better advocates they'll be for your campus in the long run. As your institutional brand increases in value, so too will your future enrollments.

Recent Blogs
Higher Education Trends
5 Ways to Maximize the Value of Your Technology Investment
May 24, 2023
As institutions look to expand the role of technology on campuses, here are five ways they can ensure they are maximizing the use of that technology.
Higher Education Trends
HR Execs Want More Employee Training. What's Higher Ed's Role?
May 10, 2023
A survey of HR executives conducted by Campus.com found that businesses are turning to colleges and universities to upskill their workforce.