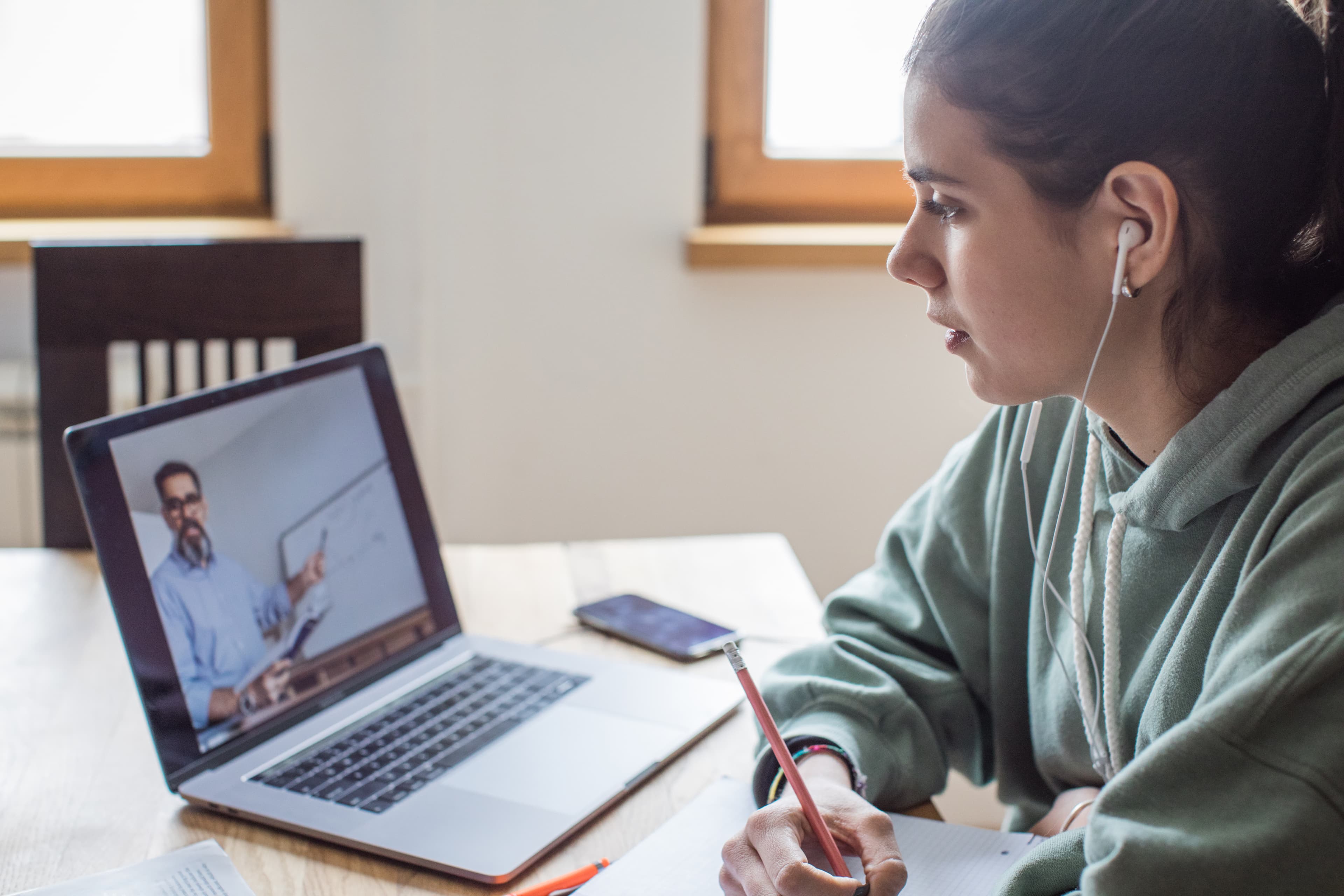 What Did 2020 Teach Higher Education About the State of Learning?
All Blog Posts
The first year of the new decade brought with it more changes and transformations than anyone expected; it upended the higher education space, along with countless other industries. Conventional ideas and operational models present in the higher education domain for decades experienced paradigm shifts in 2020. The year brought turmoil and disruption on an unprecedented scale, which forced institutions to adapt and transform. To ensure future success and countermeasures, institutions need to look back at these changes and learn from them.

Students unexpectedly withheld their return to campus in the spring 2020 semester, which allowed institutions to revisit their technology infrastructure and identify room for improvement. While the overnight switch to online learning introduced many challenges for institutions—including colleges and universities that thought they were well-versed in online learning—the transformation also shed light on underinvested areas or, in some cases, enabled IT and campus leaders to better identify where they can improve strategies.
Let's look at a few of the occurrences in 2020 and how a stronger understanding of these domains can enable brighter futures for higher education institutions and their students.
Learning Models Aren't Universal



In the past, attending a higher education institution meant living on or traveling to campus, attending in-person classes, taking standardized tests, and graduating by achieving predetermined criteria. While this conventional journey is still widely available for today's students, it is no longer the only path.
The ongoing digital transformation of higher education offered students more flexibility in how and where they learn. In recent years, elearning offerings were becoming more tested, approved, and appreciated options for students but online learning really hit a growth spurt in 2020. Institutions learned to empower students by giving them more control over their learning experiences. In some cases, institutions will be providing online-only programs going forward after setting up the infrastructure this year.
Depending on the maturity of a higher education institution's online learning environment, today's students have the option to participate in face-to-face, fully online, partially online hybrid, or hybrid-flexible (HyFlex) learning models. The distinction between the latter two options emerged in 2020. Hybrid models generally consist of a predetermined combination of synchronous (face-to-face) and asynchronous (online) learning, which means that all students are expected to experience the balance of online and in-person learning. Conversely, the HyFlex model gives more choice to the student by offering each activity and class in-person, synchronously online, and asynchronously online; students can pick and choose how they engage with each activity.
Additionally, many institutions are also offering new learning pathways to students by giving options like competency-based education (CBE) programs. Unlike conventional learning models, CBE programs are extremely flexible and allow students to accelerate through learning materials if they can demonstrate their mastery over a subject. These types of programs are growing in popularity among adult learners or students who are already employed, as they can showcase their knowledge in certain fields of study to gain new credentials and further their careers.
After witnessing 2020, it is clear that the state of learning in higher education is changing. Institutions should communicate with their students to identify how they can make changes that will lead to better experiences and higher satisfaction.
Community is at Higher Education's Heart
Joining a bigger community and building lasting relationships was traditionally one of the leading factors why a student attended a college or university. The pandemic and rapid transition to online learning utterly transformed this way of thinking, causing many prospective students to hold off on returning to campus until the world resettled.
Even though students are not together in one classroom or physical campus, institutions need to instill a sense of community. The good news is that fostering online communities may not be as difficult as it once seemed, as there is a multitude of digital platforms that can reconnect individuals through the web. Applications like Zoom, Microsoft Teams, Webex, and others enable faculty to support online learning environments through face-to-face sessions and can bring together individuals to share information and experiences. Meanwhile, many institutions are enhancing their learning management systems (LMS) with learning tool interoperability (LTI) certifications, which is a standard designed to deliver a single framework for integrating any LMS product with any learning application.
In addition to providing online communities for engagement, institutions also need to provide support and learning resources for students. Many institutions are adopting digital chatbots to provide always-on, 24X7 access to information. These platforms can help institutions build a support community that reassures students that they are never alone or forced to fend for themselves.
Technology Integration is Critical
Student information systems (SIS), higher education-oriented enterprise resource planning (ERP) solutions, LMS, and other platforms are critical for institutions to deliver holistic student experiences online and offline. Unfortunately, many institutions use these systems in silos or have failed to properly integrate the platforms, so information is not shared easily across the IT environment. One of the biggest takeaways from 2020 was the importance of eliminating silos and enabling data transparency across campus so every department can engage with students better.
Higher education technologies come in all shapes and sizes depending on a college's or university's student demographics, technology proficiency, desired experiences, operational mentalities, and more. The 2020 academic year showed institutional leaders that they need to bridge the gap between systems to deliver satisfying online experiences to students.
Colleges and universities need modern, digital tools that can help faculty and staff support learners, identify at-risk students, and improve academic integrity. In many cases, online learning programs won't be going away, with many institutions rationalizing their infrastructure investments by adapting academic program portfolios to accommodate more elearning opportunities. Because the 2021 academic year and beyond are still shrouded in uncertainty, however, institutions must review their 2020 school year and uncover creative ways to continue supporting the trajectories set by 2020 or evolve them into modern learning experiences that embrace a new normal.

Recent Blogs
Higher Education Trends
Reframing the Graduate Student Enrollment Journey
December 6, 2023
Graduate students don't follow traditional enrollment cycles. How can you shift your enrollment strategy to reach prospective grad students?
Higher Education Trends
Are You Ready for the FAFSA Simplification? Here's What You Need to Know.
November 29, 2023
The simplified FAFSA comes out on December 31. How can you prepare for its impact on your campus?