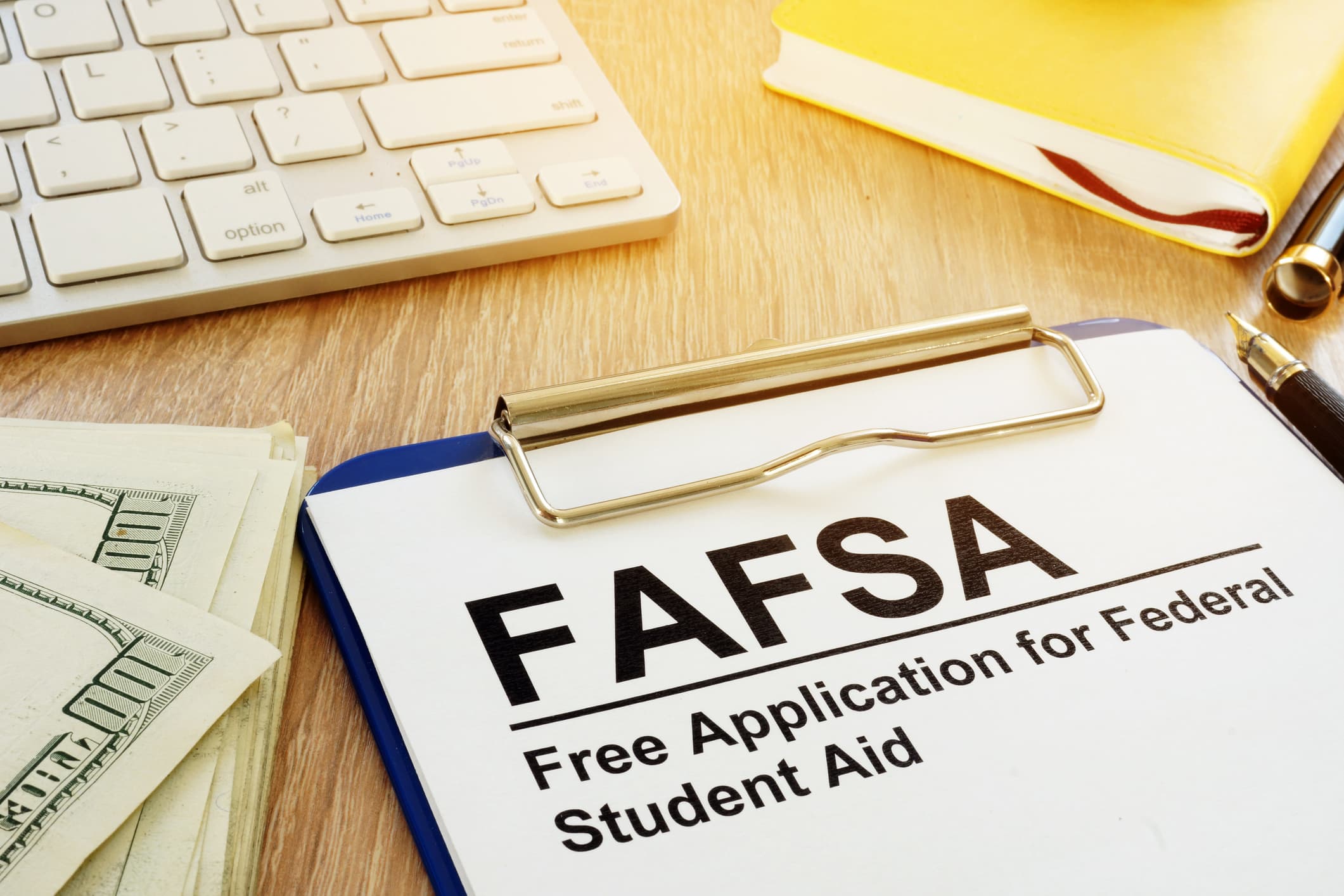 Three Ways to Increase FAFSA Completion Rates
All Blog Posts
As they look to the 2022-2023 school year, colleges and universities have much to celebrate: In-person education has resumed, mask mandates have lifted, and Free Application for Federal Student Aid (FAFSA) form submissions from high school seniors have increased. This last piece of news, however, has been overshadowed by the more dire news that FAFSA renewals—forms submitted by returning students—have decreased precipitously. Given how important offering financial aid is for institutions seeking to reach enrollment and retention goals, the reduction in FAFSA form renewals is concerning. What is behind the decline in form submissions, and what can higher education institutions do to help increase FAFSA completion rates?
There could be any number of factors influencing the 12.3% decline in FAFSA renewals. Rising interest rates are impacting private loans and may be causing many students to drop out. The hot job market with its recent decrease in degree requirements could be pulling more students away from graduation and into the workforce. There's also the fact that the FAFSA is a complicated document and, this being a particularly tumultuous year for college students, many may have simply pushed the form aside until it was too late.
There isn't much that institutions can do to address interest rates or the job market, but there are many things they can do to increase FAFSA completion—and increase the probability of students returning to campus. Institutions looking to increase renewals might consider adopting some of the methods used to encourage high school seniors to complete the FAFSA.
Make FAFSA Submission a Registration Requirement
While adding more requirements onto a students already long to-do list may seem like an uninspiring way to encourage form completion, it works.
In fact, it's what states like Alabama, Texas, Illinois, and Louisiana do to help high school students maximize their chances of continuing on to post-secondary education. Students who want to receive their high school diploma must fill out and submit the FAFSA. In the first year it implemented the mandate, Louisiana saw form completion increase by 26%.
Institutions unwilling to mandate FAFSA completion might think about finding ways to incentivize it instead. Tennessee has the highest FAFSA completion rate in the country, and it may be because they offer free community college to students who complete the form.
Encourage FAFSA Submission by Increasing Communication Before Deadlines
Students need reminders. Many who need to renew the FAFSA often fail to do so because they forget. The form ends up on the bottom of their to-do list, and by the time the deadline rolls around, students are either in the thick of their finals or have already left school for summer break.
The best way for institutions to ensure that form renewal remains a priority for students is to take a page out of the high school parent handbook and remind them continually. But this is easier said than done. Institutions need to be able to keep track of which students have submitted the form and which students have not. They need enough financial aid or academic advising staff to help students who require it.
Institutions that don't possess the resources to easily communicate with students about FAFSA deadlines might think about investing in a modern financial aid management solution. While the main function of financial aid management software is to streamline and simplify the financial aid process, many systems also prioritize communication. They identify which students have missing documents an enable staff to create automated reminders or nudges.
Encourage FAFSA Submission by Offering Virtual or On-Campus Workshops and Events
Students who previously relied on help from guidance counselors no longer have that aid, and this may be a contributing factor to the latest FAFSA renewal decrease. While financial aid offices can be great resources for students, many institutions don't have the resources to devote one-on-one attention to every student struggling to fill out the FAFSA.
But the same issues arise at the high school level. Most high school guidance counselors have dozens of students they advise, which is why most high schools offer FAFSA workshops for parents and high school seniors. Colleges and universities can easily employ this method and offer larger FAFSA workshops as a way to help students en masse.
In fact, offering bi-weekly or monthly FAFSA workshops can ensure that there is enough opportunity for students to attend at least one. The act of offering and advertising these workshops can keep FAFSA completion top-of-mind.
Consider a Three-Pronged Approach to Encourage FAFSA Renewals
Most high school seniors who fill out the FAFSA not only have access to but are constantly presented with numerous resources to help them complete the form. If institutions want to increase the rate of returning student FAFSA submissions, they may need to be equally persistent in their efforts to help. Offering help via mandates, nudges, and workshops ensures that FAFSA submission remains a top concern for all students. It also gives them the resources necessary for them to persist in their educations.



Recent Blogs
Higher Education Trends
Demystifying AI-Powered Automation: A Practical Example in Higher Education
September 27, 2023
Many colleges and universities are worried about artificial intelligence, but how can AI benefit an institution?
New Student
Finding Students Where They Are: Fueling Enrollment and Building Brand Awareness Among Gen Z
September 20, 2023
What does Gen Z want, and how can institutions use this understanding to boost their digital footprint and enroll more students?