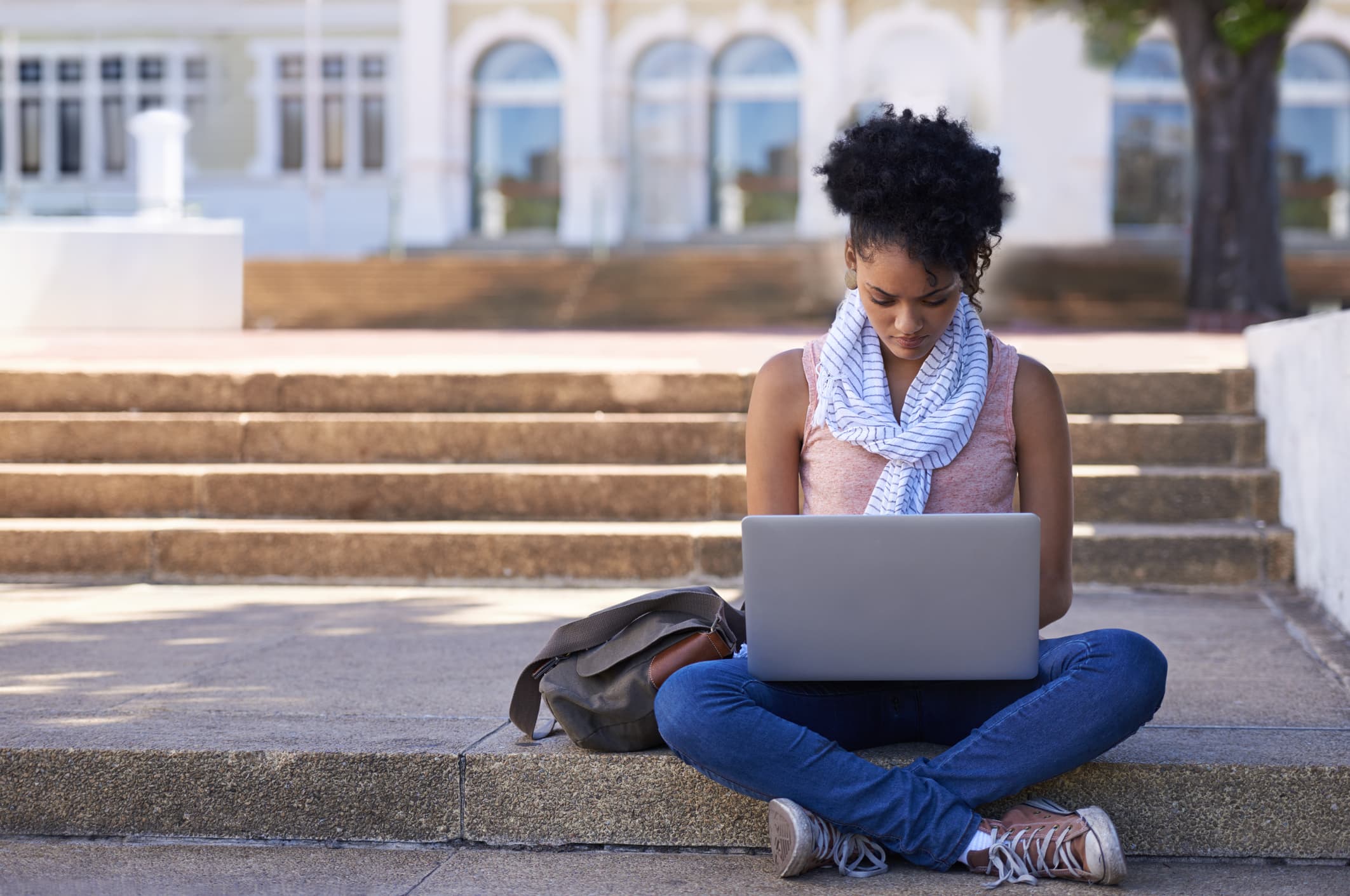 Technologies That Drive Higher Ed Digital Transformation During Unprecedented Times
All Blog Posts
Higher education institutions are struggling to stay afloat in today's online learning environment as student enrollment rates fall. Facing a lack of revenue, many universities and colleges are looking for ways to cut back on spending; some are even looking at reducing technology investments. These institutions are facing an inflection point: Do they invest in their digital transformations to improve student experiences or remain unchanged and hope for the best?
According to the National Student Clearinghouse Research Center, freshmen enrollment fell by 13 percent in the fall 2020 semester. The study also said community college enrollment dropped by a staggering 18.9 percent. To combat the enrollment decline, some institutions have deployed new digital engagement tools to attract and retain today's tech-friendly students. Leveraging innovative digital technologies to meet the expectations of digital-savvy students could make the difference between hitting or missing enrollment goals for the challenging school year ahead.
Advanced technologies can enrich and personalize the online campus experience in many ways. Outlined below are just a few technologies that institutions should consider if they want to enhance their brand reputation among tech-savvy students.
Chatbots Offer Automated Self-Service Options



Chatbots can enhance the student experience by providing quick responses and helpful resources on demand, empowering students with the right information when students want it. Institutions that integrate a digital chatbot across their website and student communication platforms introduce more opportunities to engage with the student body, collect feedback, and personalize the student journey using data.

Chatbots can also help institutions attract prospective students. A digital chatbot can quickly and effectively answer commonly asked questions, point a prospective student to a certain section of the website, help set up a virtual interview, and even send follow-up information based on the conversation via text, extending the lines of communication and keeping positive engagements top of mind as individuals make the decision on which college is their best fit.
Modern Student Information Systems Make Better Use of Data
A strong student information system (SIS) can help institutions manage critical student data more efficiently, free up staff resources, and provide meaningful insights into enrollment patterns and academic program activity. This insight allows institutions to make impactful changes across physical and digital campuses to improve course offerings and student experiences.

Additionally, a modern SIS can facilitate communications with students by enabling staff, faculty, and administrators to pull up complete student profiles each time they engage with a student or parent. This level of personalized engagement can lead to better experiences and more informed decision-making that can support more fulfilling long-term relationships.
Financial Aid Can Facilitate Personalized Communications
Today's students want more personalized experiences in every aspect of their higher education journey, from the application process to commencement and everything in between. Winning over students from the beginning is essential. Offering accurate, personalized, and timely financial aid can be a great starting point for building solid relationships with students.

Institutions can uncover better opportunities to improve enrollment by communicating effectively and clearly laying out the details of a financial aid offer early on. Innovative financial aid technologies can automate this process, provide virtual one-on-one financial aid discussions, and award students with the appropriate financial aid offers. Using these platforms and enabling these experiences can be a major differentiator in the upcoming fall semester that is already filled with many unknowns.

This past year, small and community colleges were hit hardest and saw the largest decline in enrollments across higher education. Although investing in technology may seem like a costly project, modern solutions can invite more rewarding long-term opportunities and support a strong foundation for campus-wide digital transformations that cater to the demands of today's students. Technology can make or break the campus experience for students. Colleges and universities that prioritize student success and experiences are more likely to be the institutions that survive and thrive during the most tumultuous period for the higher education's recent industry.

Recent Blogs
Higher Education Trends
Are You Ready for the FAFSA Simplification? Here's What You Need to Know.
November 29, 2023
The simplified FAFSA comes out on December 31. How can you prepare for its impact on your campus?
Higher Education Trends
Lessons Learned From Non-Enrolling Students
November 15, 2023
What can institutions learn from students who say "no," and how can this help future students say "yes."