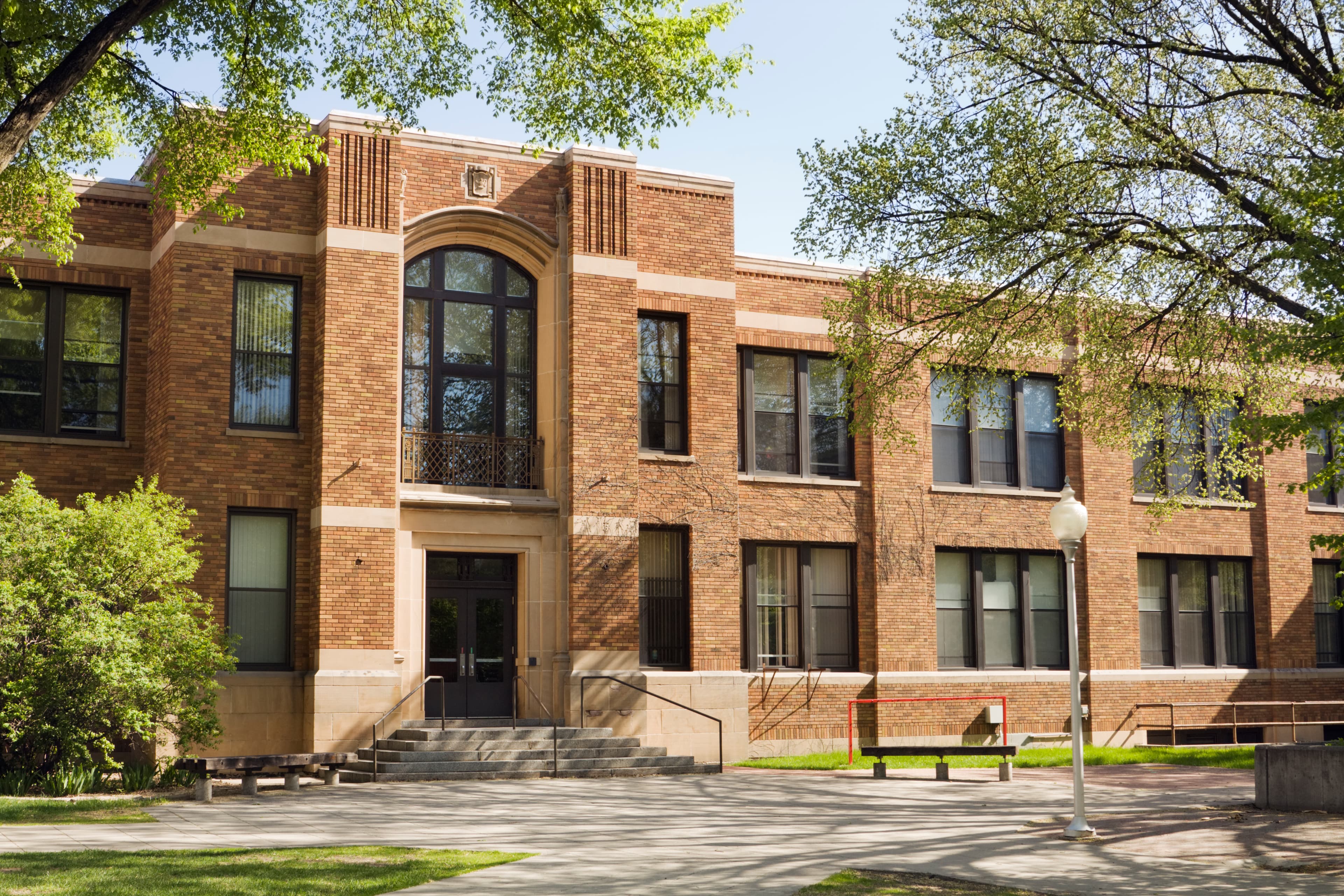 6 Tips for Small and Specialized Schools in the New Normal
All Blog Posts
Although the entire higher education industry has faced unprecedented disruption due to the pandemic, small and specialized career and technical schools have struggled more than most. Many smaller and more niche institutions have yet to fully modernize their technology infrastructures and, initially, may have struggled to educate and support students in a remote learning environment.

Here are six tips that can help smaller schools transform their campuses to better support and engage students digitally.
1. Go Beyond Online Learning

Although the most fundamental task for any institution is to educate, a modern campus must extend beyond the digital classroom and be more than just online learning. Institutions have numerous departments that support the organization's mission. During the pandemic, colleges found they needed to support myriad online capabilities. In addition to students, staff across admissions, advising, payroll, accounting, and other departments must be able to work remotely to ensure successful student outcomes and experiences.
While many higher education institutions already had remote capabilities possible for staff, others had to adapt quickly when physical locations were shut down in the spring. Some institutions were severely hampered with outdated operational models in which nearly everything was managed on-premises and could not easily transition online.
Being ready for the 2021 academic year and beyond means having robust online environments that can support all users across campus.
2. Be Ready to Pivot
Adaptability, flexibility, and agility are all critical characteristics during a pandemic—and the same is true for institutions. Being able to pivot and evolve when changes occur can help colleges of all sizes and types keep operations fluid and running. The best-laid plans have shown they are just that - plans.

Many schools intended to conduct in-person semesters last fall but were forced to extend their remote or hybrid operations. Over the next few semesters, more unexpected encounters may crop up. Having the mentality and technical capabilities to pivot will be crucial.
3. Keep Open Lines of Communication
During these challenging times, effectively connecting with students, families, and staff is of the utmost importance. A modern campus should be able to engage with students, staff, and others on the channels that they prefer anywhere, at any time. The world is in flux, and anxiety is high. According to a study by Dartmouth, the COVID-19 pandemic increased anxiety and depression among already stressed students.
Institutions should prioritize the ability to deliver straight-forward communications across all channels. Using tools like on-demand chatbots and leveraging mass texting capabilities will enable institutions to keep communities updated on important information in real time.
4. Focus on Retention
The consequences of failing to retain students cannot be overstated. Because many small and specialized schools have smaller budgets and margins than their larger peers, ensuring they have the tools to retain students is crucial to survival. It is much easier and more cost-effective to retain a student than to recruit a new student.
Student information systems that offer a 360-degree view of each student from academic performance and extracurricular engagement to financial aid and demographic information can help staff identify potential risk factors and probabilities of student success. When staff can access each student's data from disparate academic and administrative systems across campus, they can create comprehensive student profiles. Having the full picture of a student can give staff clues when and how to intervene to prevent at-risk students from leaving the institution, whether due to academic, social, or emotional challenges.
5. Enable and Support Online Registration
Hand registering every single student may have been part of a small school's charm in the past, but it is quickly becoming more inconvenient. Today, students need the ability to register remotely at their convenience, especially if they are learning off campus. Beyond COVID-19, more students today are working while they go to school or caring for family members; they expect institutions to be flexible and support their lifestyles.
Students should have access to online tools to pre-plan for course selection, allowing them to resolve issues before registration begins and then register with the click of a button. Institutions should leverage systems that provide customized registration experiences for each student based on their unique academic planning and degree audit. Easing the registration process empowers students and gives them more control.
6. Integration is Key
Giving students seamless access to information and frictionless experiences require an integrated student information system. Disconnected data silos across campus make it impossible for institutions to be truly student-centric. Institutions should use student information systems that provide integrated services for admissions, registration, grading, billing, course management, and other administrative functions. By bringing together information, colleges can better understand their students and deliver the experiences that learners expect.
As the 2021 academic year presses on, smaller institutions can take huge steps that may give them a competitive advantage and introduce new opportunities to attract and retain students more effectively. Technology, especially the student information system, will play a vital role in this process, but institutional leaders must also be sure they adopt the right mindset and mentality to embrace this new learning model.

Recent Blogs
Higher Education Trends
Reframing the Graduate Student Enrollment Journey
December 6, 2023
Graduate students don't follow traditional enrollment cycles. How can you shift your enrollment strategy to reach prospective grad students?
Higher Education Trends
Are You Ready for the FAFSA Simplification? Here's What You Need to Know.
November 29, 2023
The simplified FAFSA comes out on December 31. How can you prepare for its impact on your campus?