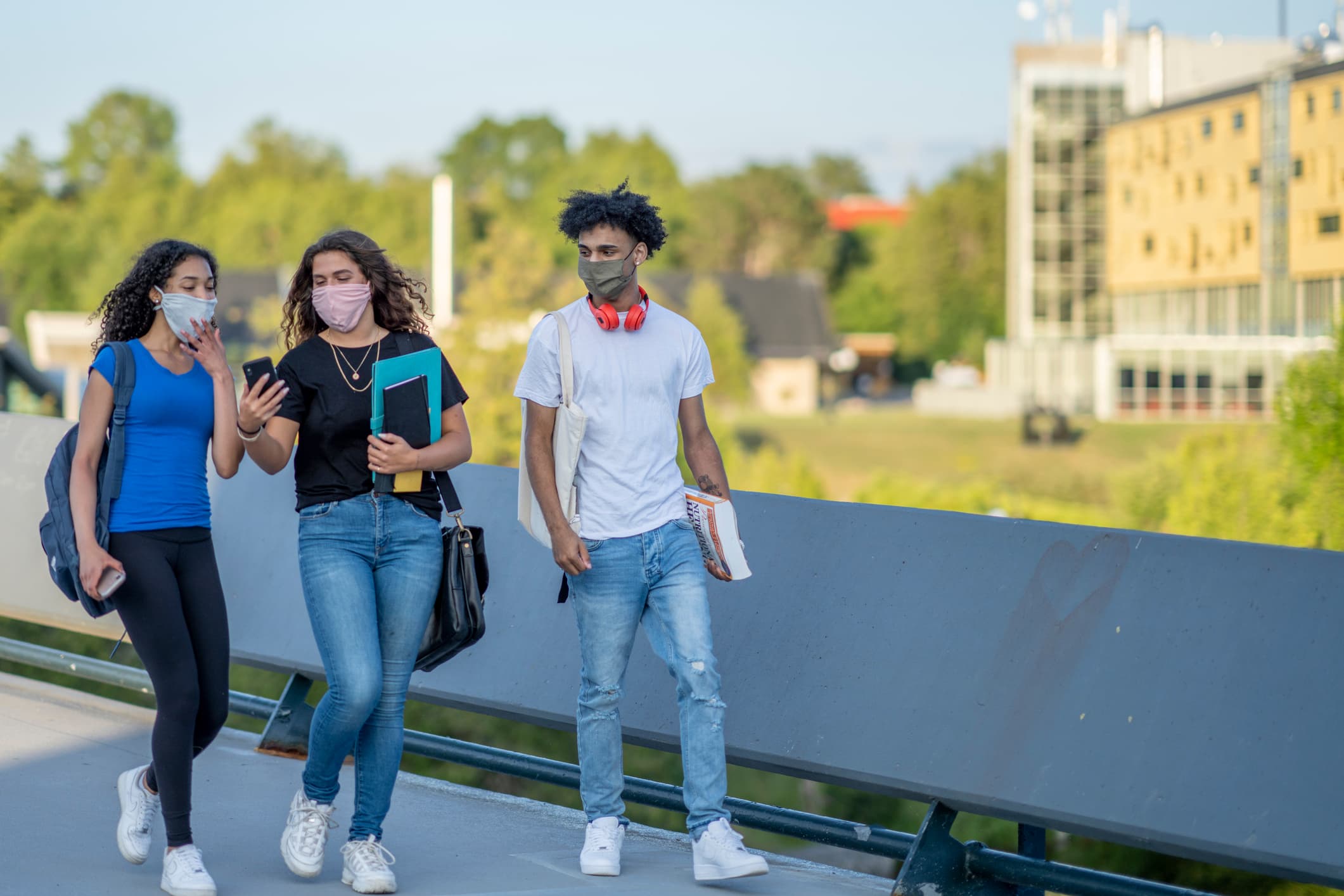 Survey Says Institutions Are Hitting Enrollment Goals - How?
All Blog Posts
While the COVID-19 pandemic continues to usher changes and concerns around the world, a recent poll of higher education institutions revealed that many colleges and universities are still hitting enrollment goals. This is likely due to concerted efforts by teams across campus and changes in marketing as well as overall operational tactics, which is helping to attract more students despite the financial and safety risks posed by the virus.
In a recent Jenzabar poll of a handful of higher education institutions across the United States, 59 percent of respondents said their organization hit its enrollment goals this fall. While the finding does not indicate universal success for the entire higher education industry, it does suggest that the targeted recruitment efforts made by some organizations may be working. By analyzing and better understanding these strategies, institutions may have a better chance to engage with, attract, and retain their best-fit students.
Incentivize, Personalize, and Humanize
One strategy that worked for some institutions was to provide special incentives for engaged and returning students. For example, some admissions teams worked hard to keep students engaged throughout the summer through a free program that would allow individuals to become involved with the institution early. In other instances, institutions offered students a tuition-free fall semester or up to a $1K discount for the fall semester.
Beyond these financially driven programs, higher education institutions are recognizing the power of delivering personalized outreach to prospective students. The Jenzabar poll that institutions that have hit their enrollment goals were putting in extra effort to connect with students during the unprecedented situation of the pandemic by delivering additional and personalized communications that addressed specific concerns or objectives.
Our poll also revealed that efforts from other departments beyond admissions, such as financial aid and retention, supported their enrollment programs. In many cases, institutions in the survey said advisors and other faculty are checking in regularly with students throughout the spring semester to identify potential risks. This information is then conveyed to other departments, which helps improve enrollment and retention.
"There are times when we are notified of a student need even before classes begin or once the student is in classes and thinking they will have to drop out. Once one of us hears about a student, we start to see what we can do," said one financial aid director from a Connecticut-based state college.
The Importance of Preparation
As the saying goes, to be forewarned is to be forearmed. With the proper planning ahead of time, institutions can strategize and build contingencies. In many cases, experience with the spring 2020 semester encouraged institutions to adopt new learning models, including hybrid courses that consist of a combination of online and in-person classes as well as competency-based education (CBE) programs. A large portion of the respondents said they witnessed an increase in their online learning populations, which was mostly expected.
In addition to building out a plan, it is also important to convey that information to prospective and returning students. This visibility gives students a sense of security and assurance that campuses will operate one way or another for the semester. The transfer of operational information also allows individuals to ask questions if they have any concerns.
"Our Student Services area reached out to students directly via the phone to walk them through where they were in [the] process and what still needed to be done. Then the Office of Financial Aid reached out to individual students who didn't have a plan in place for aid or payment via email and phone to ask what questions we could answer (if any) and if the student needed any other assistance or we could be of help in any way. This provided multiple opportunities to connect with the students and help them feel connected to our school even though they hadn't been able to come to campus," said another financial aid director from a specialized college in Idaho.
Looking for Light in the Tunnel
The COVID-19 pandemic has shaken the higher education industry to the core, causing institutions to revolutionize operations and strategies extremely quickly. Many schools are adapting, while many others continue to struggle. Some institutions are offering new types of courses, while others are thinning out academic portfolios to target niche domains. Most institutions are realizing that personalized outreach is yielding better results, while some have found that hosting virtual events and forums can open new channels of communication. Other institutions are revisiting their admissions and pricing policies to appeal to a wider audience.
In short, there is no one method for guaranteed success. However, looking at real-world case studies and analyzing new strategies, institutions may find new, creative ways to hit enrollment goals. Each institution has its own objectives and, with them, its own solutions.
As the industry looks forward to the fall semester and beyond, institutions should consider how the COVID-19 pandemic has impacted their organization now and how those changes may ripple through 2021. From marketing and recruitment, through admissions and financial aid, institutions must challenge traditional norms, shake off legacy assumptions, and embrace the new normal that encourages better communication and collaboration on and off campus.

Recent Blogs
Higher Education Trends
Demystifying AI-Powered Automation: A Practical Example in Higher Education
September 27, 2023
Many colleges and universities are worried about artificial intelligence, but how can AI benefit an institution?
New Student
Finding Students Where They Are: Fueling Enrollment and Building Brand Awareness Among Gen Z
September 20, 2023
What does Gen Z want, and how can institutions use this understanding to boost their digital footprint and enroll more students?