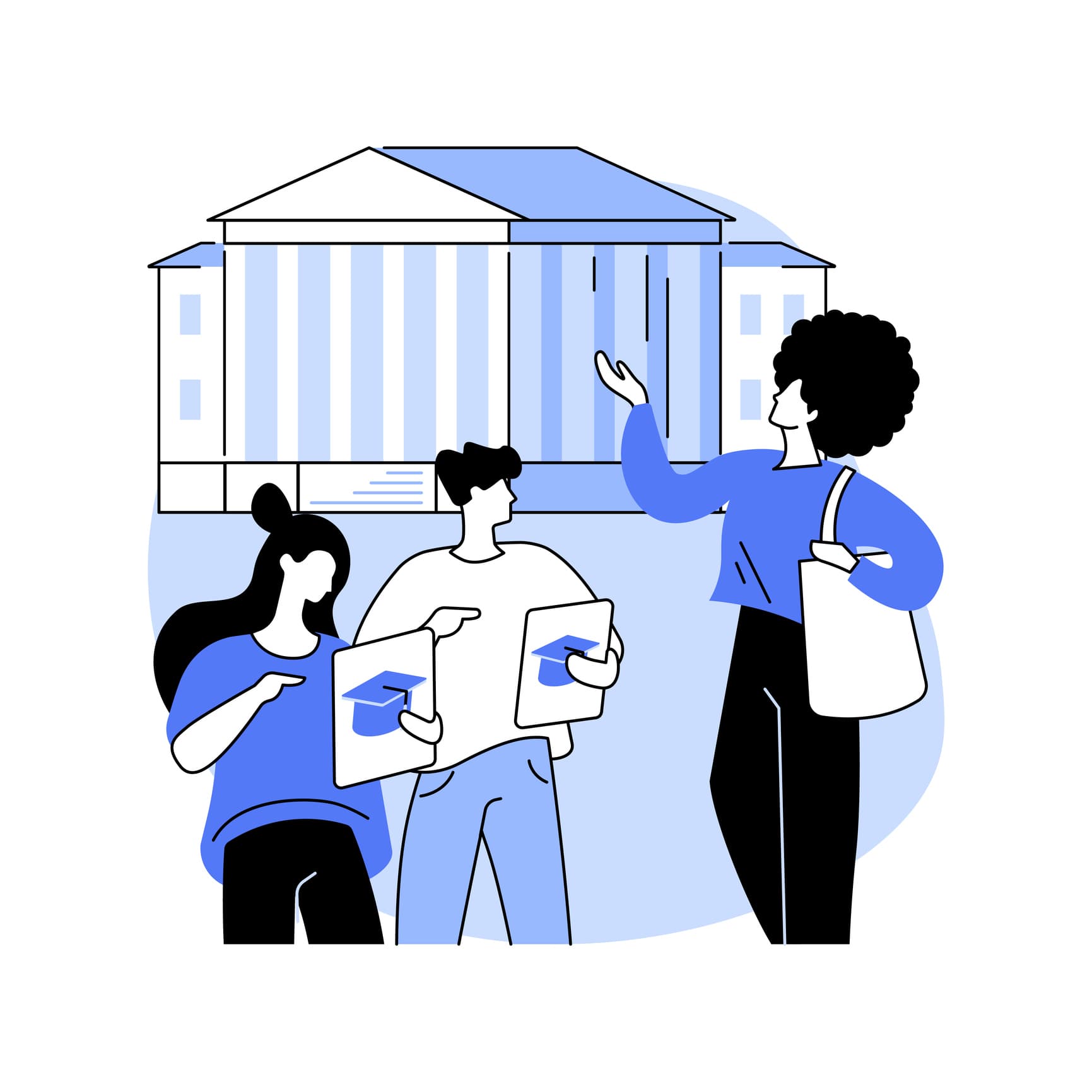 6 Strategies for Recruiting High School Seniors
All Blog Posts
What do high school seniors want? For higher education admissions offices, this question can be incredibly difficult to answer. Rapidly changing trends make it hard to identify the best possible way to communicate with high school students or what factors drive their selection. To better understand these issues and insights, Spark451, a Jenzabar Company, publishes its annual College-Bound Student Survey, which surveys thousands of graduating high school seniors to discover what factors influence them most during the college-selection process.
Below, we've distilled Spark451's 30-page report into a few key takeaways. As spring approaches and admissions offices across the country consider the best ways to recruit new students to campus, these are a few of the tactics they should consider implementing.
1. Get on the 'Gram
According to the most recent College-Bound Student Survey, more than half of today's high school seniors spend over three hours on social media a day. More than 60% of students said that they used Instagram when using social media during their college search process. What this means for colleges and universities: Investing in their Instagram presence could open new channels of engagement and outreach.
As a visually driven, multimodal platform, Instagram allows colleges and universities to diversify their messaging to students and maintain an active presence on student feeds. Each time a college or university uploads a post or a daily "story," students following that college's account will see the posting. Colleges and universities might also want to invest in advertising on the platform as well. Instagram's algorithms can help ensure ads reach the right demographics.
2. Up Your SEO Game
When asked how they gather information about their preferred college or university, most students (nearly 90%) said they went to the college's website. But when asked how they sought answers to questions about a particular college or university, nearly 70% admitted to using a web search.
Colleges and universities that want to connect with prospective and existing students should invest in a modern SEO strategy. With a fundamental web presence and SEO strategy, institutions can identify what topics students are curious about and what types of questions they are looking to have answered. A college can then target specific keywords and optimize its website accordingly to attract their right-fit students and answer their most pressing questions.
3. Commit to Personalized Email
According to Spark451's survey, email is still the preferred communication channel for today's students. But 27% of students did not open emails if they looked generic and impersonal. Today's generation has grown up in a carefully curated and personalized online environment; they expect communications to be tailored.
Creating more personalized emails requires accurate and reliable student data. Knowing student demographics, socioeconomics, or potential fields of interest can help institutions craft more detailed, personalized messages. This, in turn, creates a stronger connection between the student and the institution.
4. Wave the Fee When Possible
Spark451's survey found that more than 30% of students were applying to 10+ schools. When asked whether or not the offer of an application fee waiver was a factor in choosing where to apply, the majority of students said "yes."
The act of applying doesn't mean a student will attend a school if accepted, but there is a 0% chance of a student attending a school they don't apply to. Waiving the application fee may be another way for institutions to differentiate themselves from other schools and entice more applications.
5. Get Students to Campus
Before making their ultimate enrollment decision, 71% of students reported that they visited the campus of their future institution. Many, if not most, campuses across the country will hold an accepted student's day—some even offer overnight experiences. But these experiences tend to occur once during the spring, making them difficult to attend for students still in school or those who live far away.
What some institutions are now doing is offering admitted students' month. Rather than hosting a large, one-day event, they're opening their campus during the month of April, for example. Students can schedule their visits in advance and engage in a host of curated activities, such as meeting student deans, attending classes, eating lunch with current students, etc. These visits are more flexible and more personalized and can incentivize enrollments by making an institution appear more welcoming and accommodating.
6. Don't Forget the Parents
According to the survey, parents are the most influential people impacting a student's decision about where to enroll. If you want to enroll more students, you'll have to impress more parents. This is why Spark451 conducts a yearly survey of parents alongside its College-Bound Student Survey.
To access the Class of 2026 College-Bound Student Survey in its entirety, you can download the report here.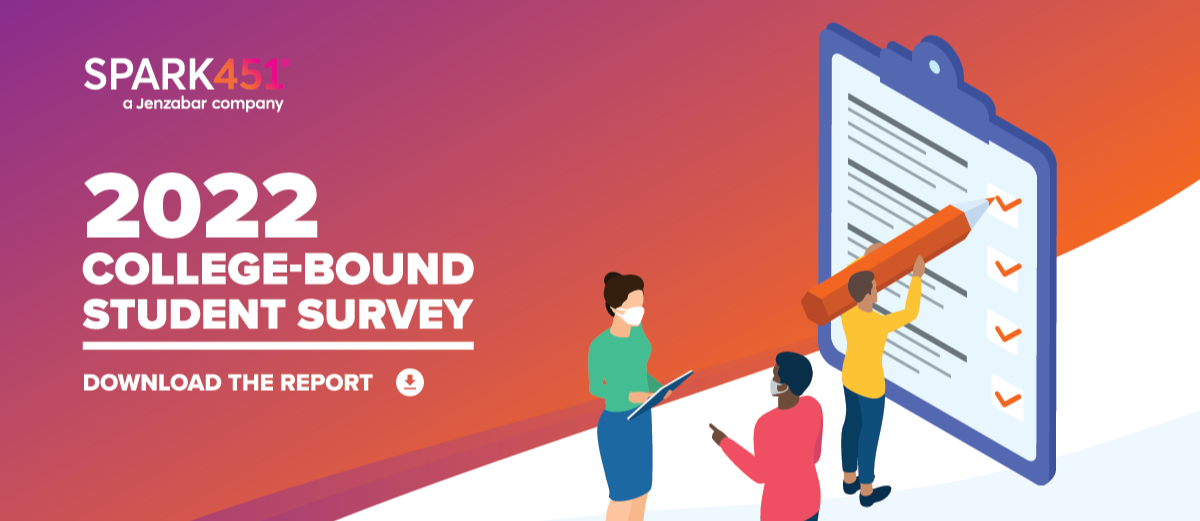 Recent Blogs
Higher Education Trends
Reframing the Graduate Student Enrollment Journey
December 6, 2023
Graduate students don't follow traditional enrollment cycles. How can you shift your enrollment strategy to reach prospective grad students?
Higher Education Trends
Are You Ready for the FAFSA Simplification? Here's What You Need to Know.
November 29, 2023
The simplified FAFSA comes out on December 31. How can you prepare for its impact on your campus?