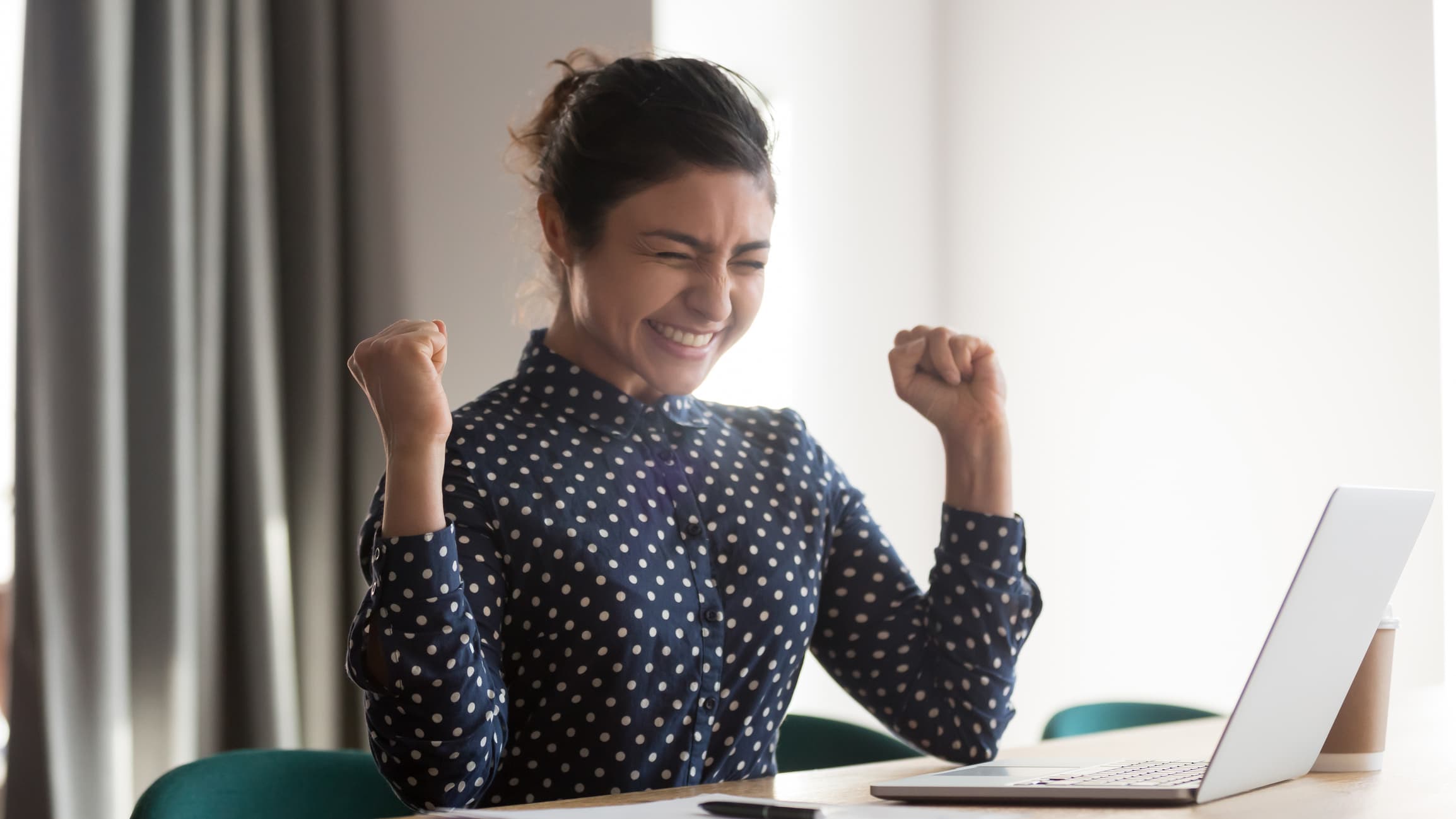 Rogers State University Wins the Hearts and Minds of First-Generation Students With Jenzabar Recruitment
All Blog Posts
As students return to campus for the fall of 2021, will many of those first-time faces be first-generation students? This will likely be the case at Rogers State University, a public, four-year higher education institution in Oklahoma. Rogers State University has been using Jenzabar Recruitment to expand its enrollment reach and target students that are not always a priority for colleges: first-generation students, or those whose parent(s) did not attain a college degree. Thanks to Jenzabar Recruitment, Rogers State University has been able to enroll more first-generation students than ever before.
Enrolling and enabling success for first-generation students is a challenge for many higher education institutions today. This is because adults who have at least one parent who attended and completed college are more likely to complete their own higher education journey than adults with parents who did not attend college, according to data from Pew Research Center. In fact, the analysis notes that 26% of students who do not have a college-educated parent have a bachelor's degree. Conversely, 70% of adults with at least one parent with a bachelor's degree have their own degree.
This begs the question: How can institutions attract first-generation students and keep them enrolled and engaged through completion? According to Joseph Husong, Assistant Director of Admissions at Rogers State University, one of the best ways to recruit and enroll this unique student demographic is to launch and support a modern communications strategy that caters to their expectations, he highlighted in a presentation during JAM Online 2021.
Husong noted that more than 75% of enrollments at Rogers State University are from first-generation students. Here are some of his takeaways to attract and support first-generation students through completion and beyond.
Reinforce Messaging Around Success
As a first-generation student, Joseph Husong emphasized the importance of relaying a unified narrative that focuses on how your institution can enable success for first-generation students. Because first-generation students have never gone through the college application process or have anyone in their family to turn to for experienced input, institutions should be very specific with how they can support prospective students.
When communicating with first-generation students, Husong noted, specific questions like "Do you have any questions about placement exams?" will go much further than generic questions like "Do you have any questions?" By delivering targeted messaging and consistent answers or support, institutions can make the entire process easier and less worrying for individuals who are new to the higher education experience.
Rogers State University's admissions team uses Jenzabar Recruitment to deliver personalized messaging to first-generation students across channels, including text, email, phone calls, print mailings, and more. As one of the "most marketed to generation in the history of the world," Husong highlighted that it is critical to relay vital information as seamlessly and directly as possible.
Personalize the Admissions Process
Automation is an important component in today's recruitment strategies, as building workflows that run without manual human input can make processes more efficient without hindering personalization. Using Jenzabar Recruitment, Rogers State University incorporates automation function early in the funnel so counselors and advisors can personally reach out to individuals who have already applied. This early outreach process means staff can support students through the rest of the admissions cycle, including sending transcripts, requesting test scores, discussing financial aid and scholarships, and more.
Additionally, Husong said that Rogers State University uses Jenzabar Recruitment to build out certain rules of engagement depending on the student's experience with the campus. For example, a student who visited the campus and then applied will have a different set of engagements with staff than a student who applied before visiting campus.
As student demographics continue to change, institutions will be pressured to expand their recruitment scope. Many institutions are already looking to increase their enrollment of first-generation students. According to the 2020 Inside Higher Ed Survey of College and University Admissions Officials, 76% of respondents said they intend to increase their recruitment of first-generation college students.
Forward-looking institutions may consider taking a page out of Rogers State University's playbook and use Jenzabar Recruitment to improve their ability to attract, enroll, and retain new first-generation and other non-traditional students. Engaging with non-traditional students will become increasingly important for institutions as traditional markets shrink and student demographics change.

Recent Blogs
Higher Education Trends
Reframing the Graduate Student Enrollment Journey
December 6, 2023
Graduate students don't follow traditional enrollment cycles. How can you shift your enrollment strategy to reach prospective grad students?
Higher Education Trends
Are You Ready for the FAFSA Simplification? Here's What You Need to Know.
November 29, 2023
The simplified FAFSA comes out on December 31. How can you prepare for its impact on your campus?