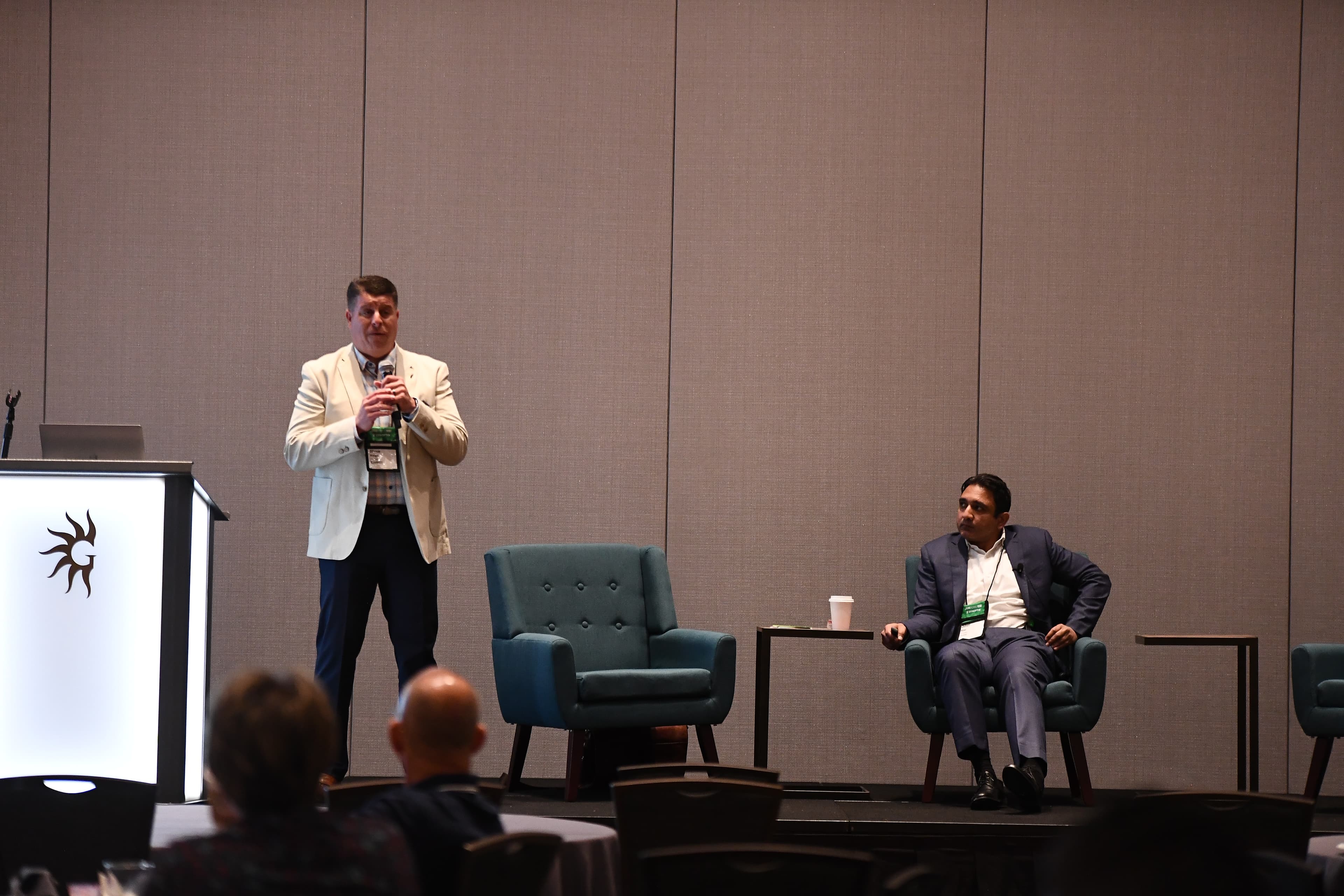 Key Takeaways and Insights From the 2023 Jenzabar Executive Summit
All Blog Posts
On May 31st, 2023, leaders from dozens of higher education institutions convened at the Jenzabar Annual Meeting (JAM) for the Jenzabar Executive Summit, a forum featuring dynamic speakers as well as opportunities to collaborate with industry experts and peers. This year's Executive Summit offered institutions insight into some of higher education's most pressing issues as well as strategies and solutions peer institutions were employing to address those challenges. Below, we highlight some of the key takeaways of the 2023 Jenzabar Executive Summit.
Defining the Challenges Facing Higher Education
According to Inside Higher Ed Editor and Co-Founder Doug Lederman, who kicked off the Executive Summit, higher education's myriad challenges include expected enrollment declines from traditional-age college students, financial strain caused by enrollment and inflation—among other factors—growing doubt in the return on investment of a college degree, and competition for learning credentials coming from alternative education providers.
In his presentation, Lederman described how various institutions viewed the imperative to digitally transform and examined how some colleges were already adapting to become more resilient. In its research, Inside Higher Ed has found that adaptation tends to vary by sector (public universities, community colleges, private-not-for-profit schools, etc.). That said, there were still some overarching trends.
One of the main similarities between institutions is the perspective that technology drives much of the innovation occurring at resilient campuses. Institutions are using technology to expand their pools of prospective students, to create more flexibility in education delivery, and to develop students' skills to better prepare them for the job market. Lederman also reiterated that the future of higher education isn't necessarily remote-only, but it will be hybrid.
Strategies for Sustainability and Future-Proofing
In addition to hearing Doug Lederman give an overview of several institutional adaptation case studies, the audience at the executive summit also heard from Jacqui Spicer, President of Baker College, and Chuck Sweet, COO and President's Chief of Staff at California Southern University of Health Sciences. Together, they detailed specific strategies and best practices institutions can use to improve sustainability and future-proof their campuses.
Spicer described why institutions should adopt a student-centered philosophy as a guiding principle for decision-making. Human-centered design, she explained, helps to guide transformation and to improve student experiences. Putting students at the center of decisions and change management and measuring institutional success by measuring student success can dramatically improve institutional sustainability.
Likewise, Sweet discussed the merits of employing cloud infrastructure on campus. The cloud, he noted, allows institutions to pivot operations more easily in the face of challenges. With the cloud, institutions can redefine the space of the classroom and enable more operational flexibility. The cloud can also improve experiences for students, faculty, and staff; mitigate security risks; and open new revenue opportunities.
Finding Solutions to Address Higher Education Challenges
At the end of the two keynote addresses, Jenzabar's Vice President of Strategy and Innovation, Omer Riaz, and Vice President of Enrollment Marketing at Spark451, Steve Kerge, explored three of Jenzabar's latest solutions designed to help institutions address current and future higher education challenges: the Unified Cloud Platform, the Strategic Enrollment Suite, and the Student Retention Suite.
The Unified Cloud Platform simplifies an institution's tech stack, creates a seamless enterprise-grade experience for users across campus, improves operational efficiency, and reduces staff burnout and turnover. In addition, the Strategic Enrollment and Student Retention Suites are designed to help institutions address enrollment and financial concerns by combining Jenzabar solutions with Spark451 services. With these solutions, institutions can find prospective students and engage them with targeted marketing campaigns; provide faster, smarter financial aid services; and identify at-risk student and conduct personalized outreach, among other things.
To learn more about how Jenzabar's latest solutions can help institutions address higher education's most pressing challenges, you can read more about them here.

Recent Blogs
Higher Education Trends
Demystifying AI-Powered Automation: A Practical Example in Higher Education
September 27, 2023
Many colleges and universities are worried about artificial intelligence, but how can AI benefit an institution?
New Student
Finding Students Where They Are: Fueling Enrollment and Building Brand Awareness Among Gen Z
September 20, 2023
What does Gen Z want, and how can institutions use this understanding to boost their digital footprint and enroll more students?