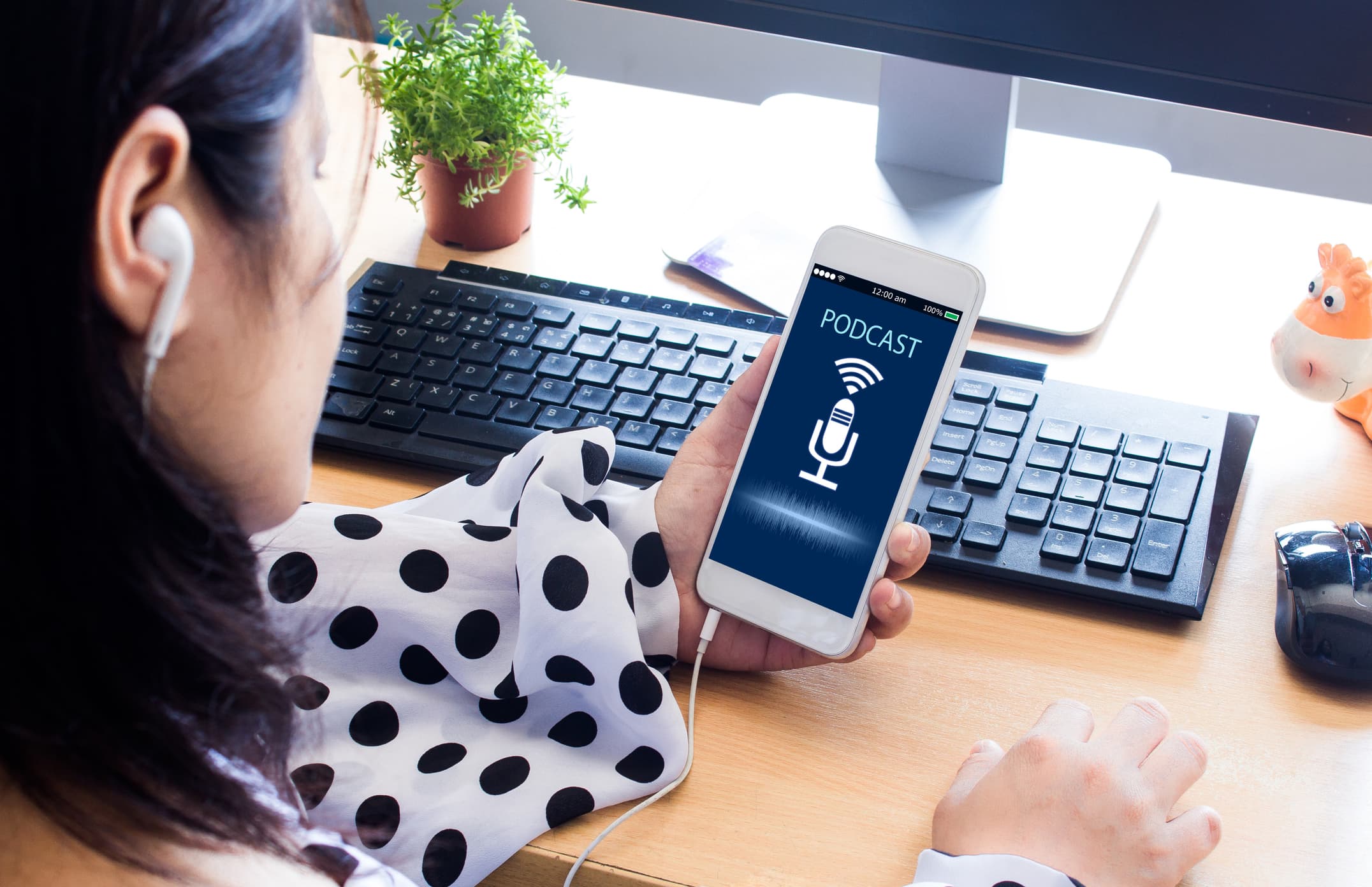 Jenzabar Podcast, Ep. 2 Recapped: Identifying the Right Technology Partner to Facilitate Digital Transformation
All Blog Posts
During the second episode of the Jenzabar Podcast, Jenzabar's Vice President of Product Development, Les Zimmerman, admits that colleges and universities have been concerned with digital transformation for a long time. "Covid certainly escalated what higher ed knew was coming," Zimmerman says. "Last year really kicked [digital transformation] into gear."
Though notoriously slow to adopt change, higher education institutions are finally turning to technology companies to help prepare them for an uncertain future. But with so many products and companies to choose from, institutions have their work cut out for them in terms of selecting which solutions and partners best suit their needs.

A big question for campuses going into 2022: How can you tell if a higher education technology partner is right for your institution?
They Establish the Value of a Cloud Student Information System
Colleges and universities considering a cloud student information system upgrade are often worried about the fee structures of a software-as-a-service (SaaS) model. "Many institutions think 'migrating to the cloud is going to save us money,'" says podcast moderator and Founding Director of the Campus Computing Project, Casey Green. And yet, he notes, there is a great deal of information that suggests moving to the cloud merely shifts costs.
Zimmerman thinks that higher ed technology partners need to be straightforward and clear about not only cloud costs, but about cloud benefits. "It's also important that customers understand what the values of the cloud are," he said. Institutions need to look for companies that understand campus needs can change from year to year. Jenzabar solutions address this changing need through enabling scalable infrastructure, Zimmerman notes, allowing institutions to better control the cost of the cloud.
They Understand and Impress the Need for Heightened Information Security
With the growing number of cyberattacks on college campuses, it's important that a higher ed technology provider understand the need for enhanced information security. In reflecting on his most frequent conversations with clients, Zimmerman explains that IT security and user authentication are currently some of the biggest concerns for campuses. But many institutions are still using antiquated technology that doesn't allow for multifactor authentication. When discussing system updates, institutions want to be certain a technology partner understands user behavior and frustrations, like the need to reauthenticate as they move from app to app. Users want a single place for managing security access.
Since institutions are now investing in more mobile-friendly technology, managing remote access is a concern. Apps need to be coded securely, Zimmerman says, and colleges and universities need to partner with companies that show they're doing everything necessary to secure applications. "We've got a director of information security on our Product Development team," says Zimmerman. "It has to be security first."
They Offer Personalized Analytics Services
One of the big reasons a proven higher education technology partner should have personalized services: The challenges institutions face are often specific to their campus. Institutions can tell from enrollment, retention, and budget numbers that changes need to be made, but to identify solutions, colleges and universities need to turn to their data. The problem: There's usually too much data to easily process and analyze.

"Many institutions know they need analytics to make good data-based decisions," says Zimmerman. But while many companies offer analytics packages, he notes, there's often a large disconnect between what a package entails and how it helps customers.

In order for institutions to get the most out of analytics services, those services need to be personalized to the institution. "We go to our customers and say, 'What questions do you have? What does your data look like?' Our service goes in, sits with the customers, and finds out what they want their data to tell them."
Digital Transformation is Feasible With the Right Partner
"Institutions know they need to be prepared for the next pandemic," Zimmerman says. "[They want] to evolve so they don't become extinct." But he acknowledges that many campus leaders are still wary about fully committing to a digital transformation. Why? They remain concerned about where their data might go once it's in the cloud, and whether their IT departments will become redundant.

Institutions want to make sure they are working with a partner that understands these concerns and can alleviate them, as well as provide technology to meet campus needs and enable student success. By teaming up with a company that offers a cloud-based student information system and heightened security alongside personalized services, institutions can ensure future viability.



Recent Blogs
Higher Education Trends
Demystifying AI-Powered Automation: A Practical Example in Higher Education
September 27, 2023
Many colleges and universities are worried about artificial intelligence, but how can AI benefit an institution?
New Student
Finding Students Where They Are: Fueling Enrollment and Building Brand Awareness Among Gen Z
September 20, 2023
What does Gen Z want, and how can institutions use this understanding to boost their digital footprint and enroll more students?