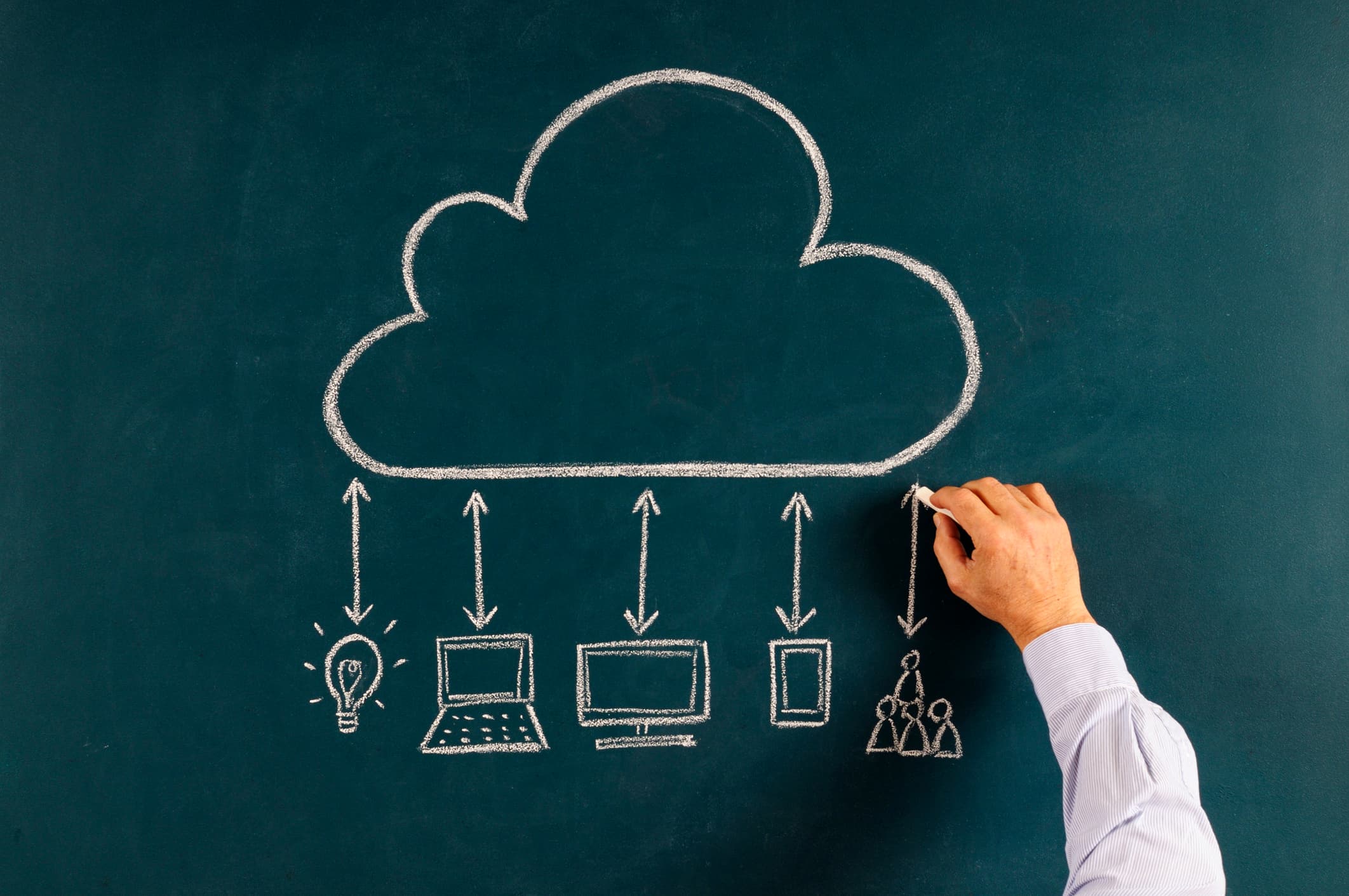 Cloud and Clear: Making Sense of the Higher Education Cloud
All Blog Posts
The COVID-19 pandemic, rapid transition to online learning models, and continuous evolution of consumer technologies have put immense pressure on higher education institutions to transform their infrastructure. The growing sense among colleges and universities is that they need to move to the cloud, but what does that mean and what is the urgency?
The cloud can be an ambiguous term and can cover the gamut of hosting applications, product development, or infrastructure in a third-party environment or hosting those environments on-premises and having them managed by a partner; it can mean a lot of things depending on its context. For the most part, businesses around the world have been adopting the cloud in one form or another for several years. In fact, Gartner reports that enterprise IT spending on public cloud computing to grow by more than 18 percent in 2021. So, is higher education on pace with this trend?
The short answer: it's complicated. There is definitely a push toward cloud computing, but the overall migration remains cautious, largely because many institutions are dipping their toes in the water before taking a swim. According to the 2019 Campus Computing Survey, many higher education institutions believe they will have their constituent relationship management (CRM) or learning management systems (LMS) in the cloud by 2024, but only about half think they will have their financial or student information systems (SIS) in the cloud by that time.
"The compelling merits of a cloud strategy notwithstanding, higher ed is very risk aversive," said Kenneth C. Green, founding director of The Campus Computing Project in his 2019 report. "[Some institutions] view moving their key applications to the cloud as a 'journey of discovery' and would prefer to watch their peers go first and learn from that experience."
Establishing a clearer understanding of how the cloud can impact higher education institutions may lead to greater adoption and usage.
How Can the Cloud Help Institutions?
Like it does for enterprises, the cloud can introduce numerous benefits to higher education institutions. In many cases, those advantages boil down to three tenets.
1. Cloud Computing Can Reduce IT Costs
Generally, hosting applications and data in the cloud is less expensive than hosting myriad systems on-premises. This is because using a third-party environment enables institutions to avoid paying for internal maintenance and support costs. Meanwhile, institutions can lower the costs associated with application licenses and managing hardware or software even as they scale to accommodate more online learners, which is especially vital today.

Download our white paper: The Growing Role of Cloud Computing in Higher Education
2. Cloud Computing Can Improve Institutional Agility
The innate virtual infrastructure of the cloud empowers institutions to make on-the-fly changes and updates through a software patch. As such, institutions can make adjustments to software or infrastructure much faster than if they were hosting applications in physical servers on campus. This level of flexibility enables institutions to move faster and be nimbler when supporting students or institutional agendas.
A cloud environment also provides institutions with more scalability, allowing them to scale up or down the environment based on their needs. This can be helpful during high-traffic times like registration.
3. The Cloud Enables More Engagement
Because of the automated and scalable nature of a cloud environment, load times are faster and can enable more user-friendly experiences. This allows for faculty and staff to connect and engage with students faster and on more personal levels. Institutions can also gather and use data to proactively engage with students and build more rewarding relationships.
Adoption of the cloud among higher education institutions will likely continue to grow as more campus leaders and decision-makers innovate to keep pace in the hypercompetitive, rapidly digitalizing landscape. As a partner to large and small colleges and universities around the world, Jenzabar can help you make sense of the cloud and enable a seamless cloud transition with minimal disruption.
Let's talk about your cloud migration strategy today to set you on the path to long-term success.

Recent Blogs
Higher Education Trends
Reframing the Graduate Student Enrollment Journey
December 6, 2023
Graduate students don't follow traditional enrollment cycles. How can you shift your enrollment strategy to reach prospective grad students?
Higher Education Trends
Are You Ready for the FAFSA Simplification? Here's What You Need to Know.
November 29, 2023
The simplified FAFSA comes out on December 31. How can you prepare for its impact on your campus?