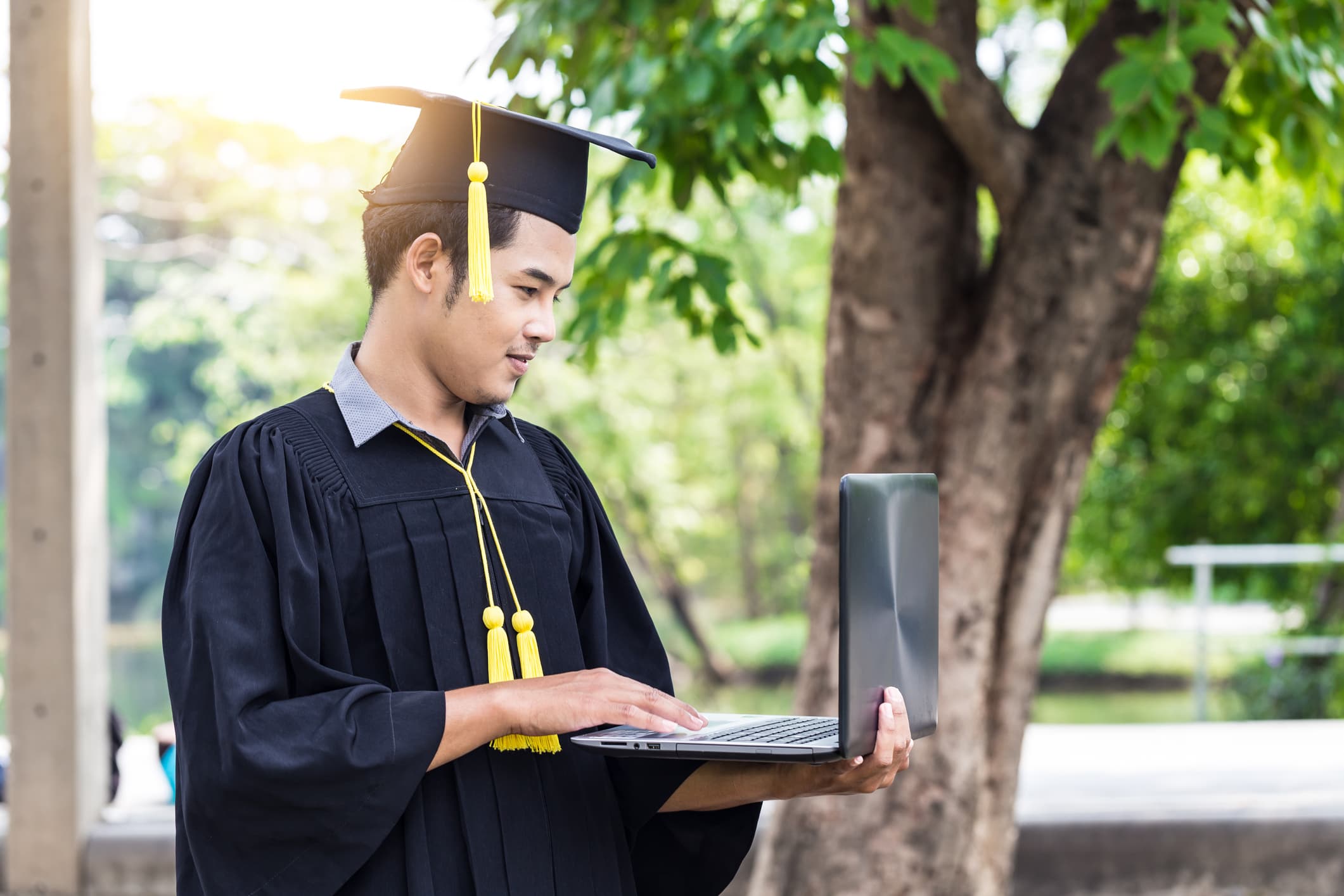 How Micro-Credentials Aid Retention and Advancement Goals
All Blog Posts
To address a looming demographic cliff and draw more students to their campuses, institutions around the world are starting to consider adding micro-credentials to their academic portfolios. The hope is that these short, skills-based courses will attract non-traditional learners to campus and appeal to enrolled students looking to bridge the gap between their educations and future employment. But can micro-credentials really help institutions raise their enrollment numbers?

Those who are skeptical of micro-credentials often question if these learning models will generate significant revenue. Meanwhile, those looking only at micro-credentials' ability to draw students to campus may also be missing the larger picture: Micro-credentials have the potential to provide institutions with several strategic benefits. Two of the most important benefits of micro-credentials are their ability to help institutions achieve retention and advancement goals.
What Are Micro-Credentials?
Micro-credentials are short, competency-based courses that can be offered as standalone credentialing programs or as additions to traditional degrees. Narrowly focused and skills-based, micro-credentials allow individuals to stand out in an otherwise competitive job market.
Micro-credentials have been around for a while, but recent reports predicting a steep decline in enrollments from 2025 onward have heightened the higher education chatter surrounding these courses. Businesses across the U.S. are also interested in micro-credentials as a means to address the growing skills gap and help reskill their workforce.
For institutions seeking ways to address enrollment and revenue challenges, offering micro-credentials might be a way to engage both currently enrolled students looking for a competitive edge upon graduation and local jobseekers and employees needing to progress with their profession.
How Do Micro-Credentials Support Retention Goals?
One of the main reasons students tend to drop out is due to financial pressure. While micro-credentials can't fix the variable financial aid rates that occur year-to-year, earning micro-credentials can give students skills with which they might find a job to help pay for their education. Additionally, students who earn micro-credentials alongside their undergraduate degree can graduate with the education and skillsets to move into higher-paying jobs more quickly. For instance, students majoring in English can take micro-credentials in grant writing, technical writing, or publishing, enabling them to combine their English degree with the practical skills needed to land jobs in a variety of fields. Knowledge of this potential outcome might help students persist in completing their education.
Another way micro-credentials promote student retention is by helping to highlight the value of a traditional degree. Students who take micro-credentials alongside their degrees end up personalizing their educations to their specific needs, learning practical skills as well as academic theory, and deepening their understanding of and appreciation for a discipline. This provides additional motivation for students to continue with their educations.
How Do Micro-Credentials Support Advancement Goals?
The goals of the advancement office are generally to secure donations for the college by reaching out to alumni and other potential donors. But one of the main issues advancement offices often encounter is finding donors with the resources and inclination to donate.
Micro-credentials help bridge the gap between a student's general education and the skills necessary to achieving their career goals. By helping students earn well-paying jobs, micro-credentials can both increase the satisfaction students have with their college experiences and better set them up emotionally and financially to be donors.
Also, if taking micro-credentialing courses leads to greater success in the job market, this has the potential to increase a student's affinity with their school, thereby increasing the probability they'll return to the institution when they need to reskill.
Micro-Credentials Fulfill Institutional Missions
For many institutions, part of their mission is to give learners the skills they need to go out in the world and be productive members of society. Colleges and universities are also interested in creating lifelong learners, students who desire to know more and to use knowledge to better their lives.
Micro-credentials can go a long way in helping institutions with both objectives. These short, competency-based programs can help students realize the value of their educations, turning them into lifelong learners who will return to campus again and again.

Recent Blogs
Higher Education Trends
Demystifying AI-Powered Automation: A Practical Example in Higher Education
September 27, 2023
Many colleges and universities are worried about artificial intelligence, but how can AI benefit an institution?
New Student
Finding Students Where They Are: Fueling Enrollment and Building Brand Awareness Among Gen Z
September 20, 2023
What does Gen Z want, and how can institutions use this understanding to boost their digital footprint and enroll more students?