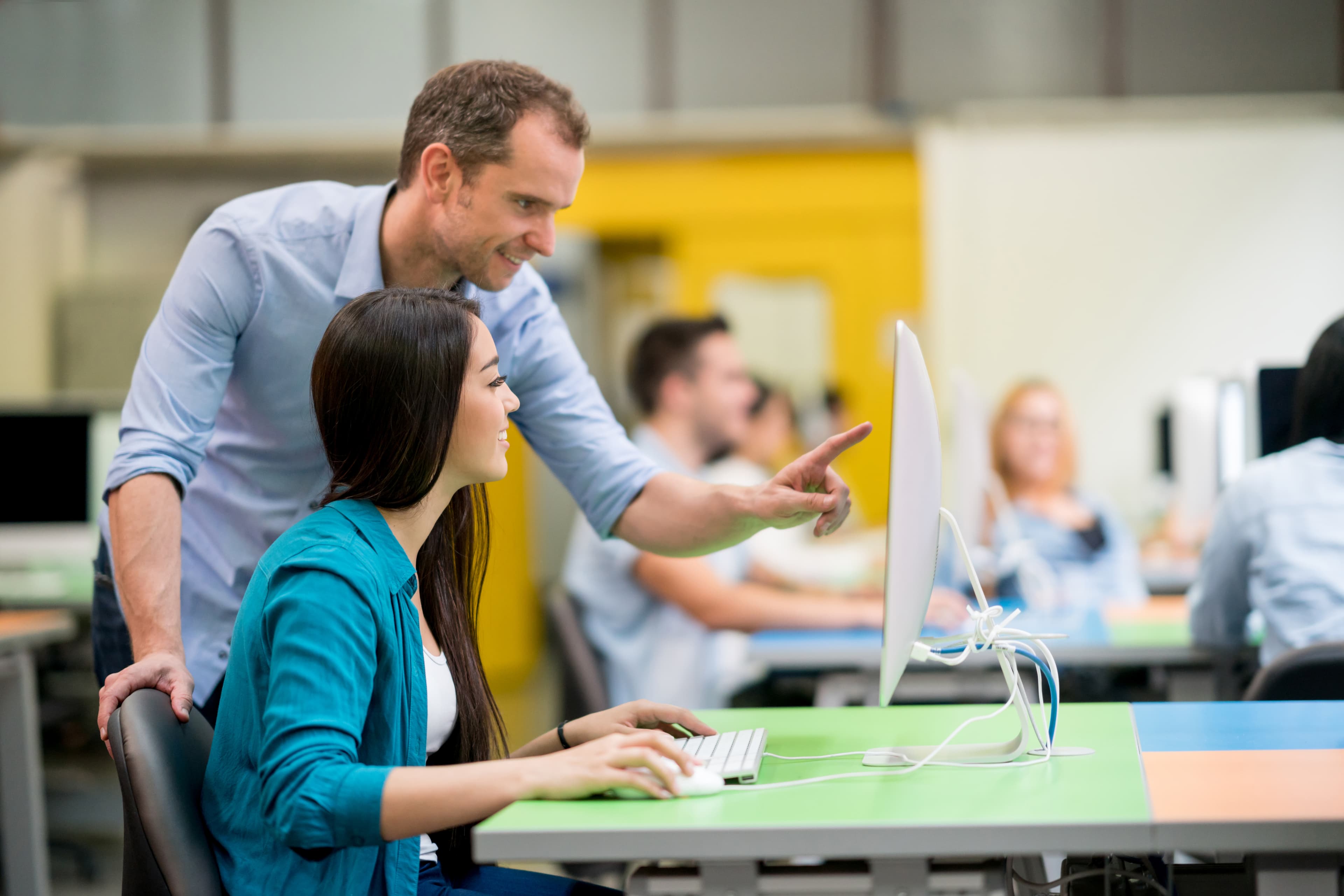 Building the Case for a Unified Student Information System
All Blog Posts
Higher education institutions require unified student information systems in order to give their students seamless access to information and frictionless experiences. Disconnected silos of information across campus make it impossible for institutions to be truly student-centric.
In many cases, departments make their data inaccessible to other areas of the organization, preventing the holistic views of students. For example, how can an advisor help develop a tailored curriculum plan for a student without an up-to-date view of that student's history? If a learning management system isn't connected to the student system, can schools track at-risk-students?
For institutions to operate effectively, information must be accurate and accessible from anywhere. What are some of the advantages of having a unified student information system?
Benefits of an Integrated Campus
Agile, Responsive Staff
Without the proper integration, information remains confined and unshared in departmental silos. Devoid of insight into other departments, staff can only offer sluggish response times to student requests. Only when personnel have quick access to all data can they be agile enough to deliver fast, responsive, and effective student service.


Students Are Prioritized Over Processes
When a higher education institution is efficient on its operational side, staff can spend more of their time with students, helping them learn and complete their degree. A unified student information system enables more streamlined workflows, so student engagement remains a primary focus.


360-Degree Views of Students
A unified student information system integrates data from multiple sources, providing institutions with holistic views of students. The integrated data allows institutions to know what is happening with their students and the challenges they may be facing, opening the opportunity to take action. For instance, if a student is at risk of failing due to academic or social challenges, the school can initiate support services to keep the student on track.


Easy Access to All Information
Systems that share a common database and user interface make it easier for students, staff, and faculty to share, update, store, and report on real-time information across campus. Meanwhile, the shared database enables staff and faculty to access cross-department information, ensuring they get a better picture of students.


Smarter Decision-Making
Accurate data is required to make impactful decisions. With a unified system, staff have immediate access to the information that help them make smarter decisions. Add in sophisticated analytics capabilities and staff have access to data that reveals what happened, why it happened, and how to make the right things happen again. But incompatible systems lead to incompatible data. If departments collect information in silos, tasks and analyses become more challenging.


Cross-Campus Collaboration
One of the best ways to increase student retention and satisfaction is to enable a collaborative environment in which students, faculty, and staff can communicate and work together seamlessly. A unified student information solution connects the entire institution through an integrated database, creating a hub for students to communicate with faculty about accessing course registration, student life resources, and more. When everyone on campus can easily communicate, stronger relationships are built, leading to positive impacts on academic performance.


Time and Cost Savings
Time equals money. When staff is more productive, time spent on remedial tasks is reduced. Student information is centrally managed and staff don't have to spend time looking from system to system to locate information. This efficiency boost can translate into cost savings. Meanwhile, a single user interface with a common architecture requires less training.
A unified student information system can help higher education institutions optimize operations, enhance engagement, and increase satisfaction across student lifecycles. The type of architecture inherently leads to myriad benefits that allow colleges and schools to strengthen their most vital relationships: the ones with students.

Recent Blogs
Higher Education Trends
Demystifying AI-Powered Automation: A Practical Example in Higher Education
September 27, 2023
Many colleges and universities are worried about artificial intelligence, but how can AI benefit an institution?
New Student
Finding Students Where They Are: Fueling Enrollment and Building Brand Awareness Among Gen Z
September 20, 2023
What does Gen Z want, and how can institutions use this understanding to boost their digital footprint and enroll more students?