#1 Selected SIS Overall in 2021
Jenzabar One and Jenzabar SONIS Are the Most-Trusted SIS Solutions in Higher Ed. Again.
---
In 2021, our student information system (SIS) was selected by 35 higher education institutions overall, making it the #1 selected SIS in the industry. Our solution was selected 27 times by private, not-for-profit institutions, marking it as the most-selected SIS in that segment.
Institutions of all types and sizes chose our SIS to drive student success in a higher education environment that continues to shift. As your strategic partner, our market-leading solutions and deep domain expertise can help you overcome your most pressing challenges so you can keep sight of your long-term objectives.
Find out why institutions trust Jenzabar.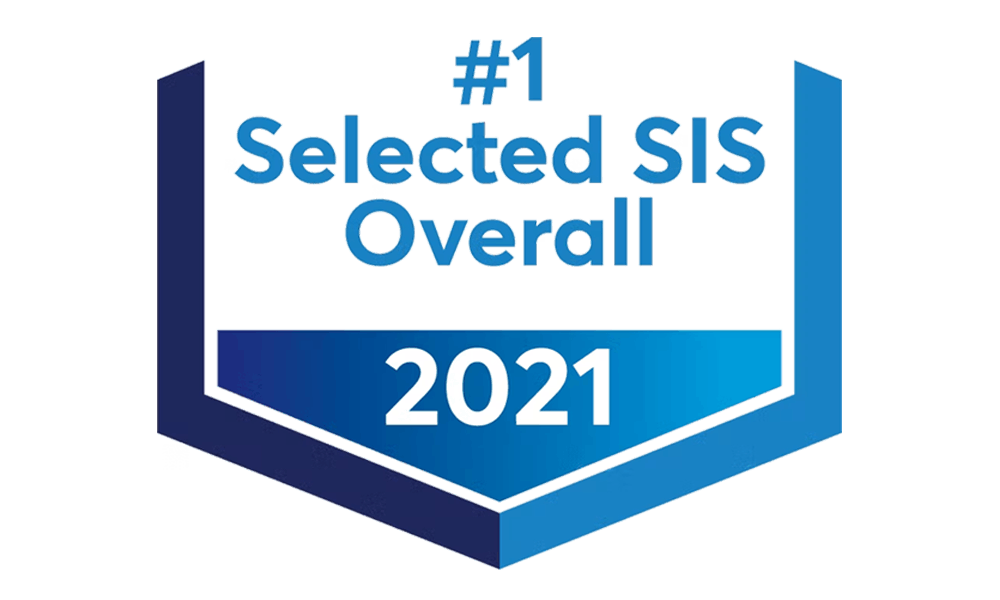 Since 2012, Jenzabar's SIS has been selected 208 times, making it the most-selected solution for the past decade. The Jenzabar Difference
---
Jenzabar One
Meet Today's Learners on a Modern Platform
Deliver the experiences that today's learners expect using Jenzabar One, our market-leading suite of solutions designed to drive institutional and student success with ease.
Jenzabar SONIS
Digitalize Your Campus for Digital-Native Students
Designed for growing and specialized institutions, Jenzabar SONIS connects students, faculty, and administration across campus in one easy-to-use, cloud-based solution.
Jenzabar Services
Leverage 30+ Years of Higher Ed Experience
As your strategic partner, we bring to the table more than 30 years of experience in higher education and an unparalleled track record for on-time, on-budget implementations.
Discover Why Institutions Choose Jenzabar
Success Story: Lancaster Theological Seminary Makes the Most of a Powerful SIS
Success Story: Bushnell University Implements Jenzabar ERP On Time and On Budget During COVID-19
Success Story: Elmira College Consolidates and Modernizes ERP and SIS Capabilities With Jenzabar One
How can we help?
Ready to see it in action?