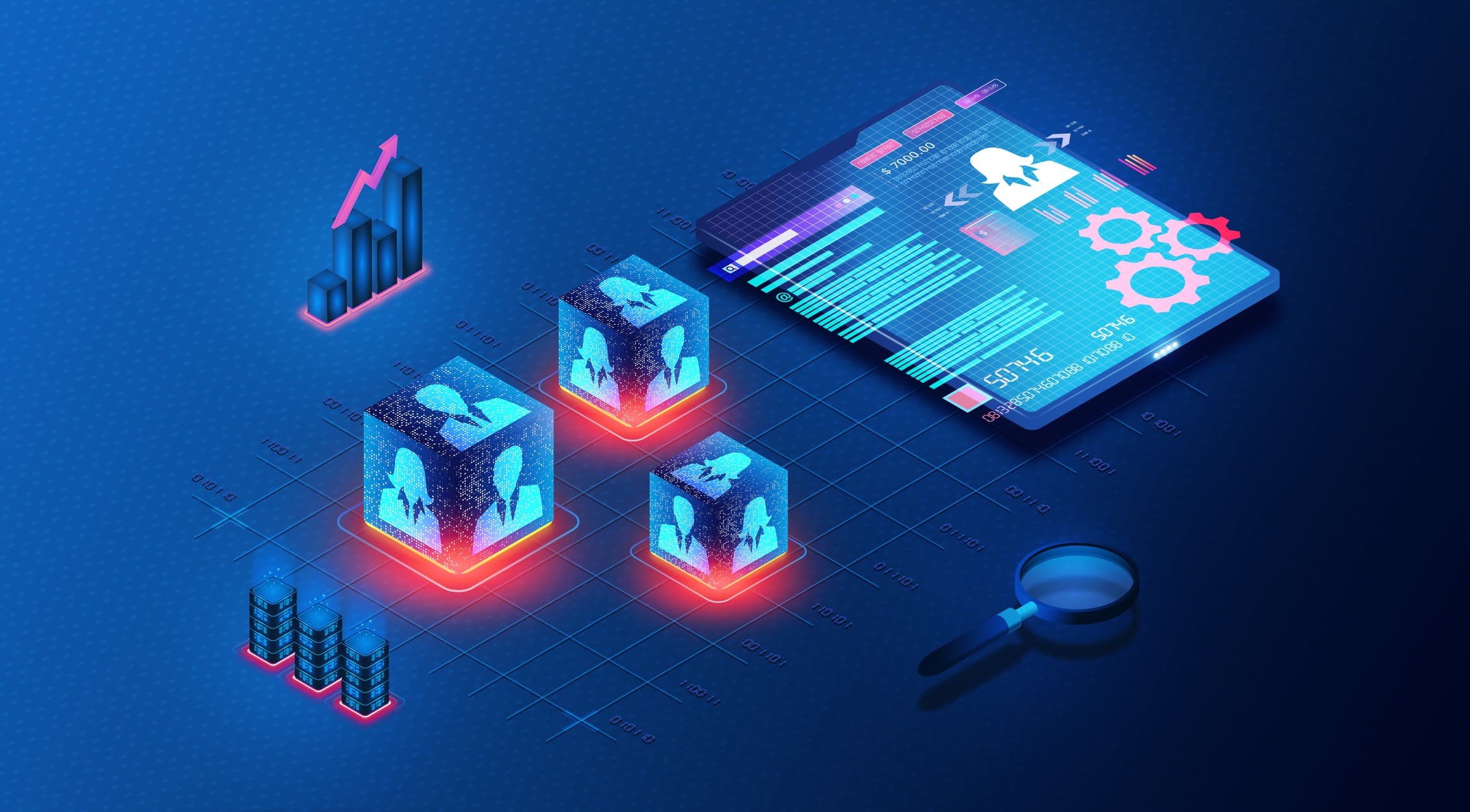 Why Modern HCM Systems Are a Core Component of Today's Higher Education ERPs
All Blog Posts
HR departments across higher education have had a hectic few years. During the pandemic, they coordinated remote working situations and managed the thousands of employee departures that occurred when physical campuses shut down. As operations return to normal, HR departments are not only responsible for rehiring these positions, but also negotiating post-pandemic safety measures and the new world of hybrid work. HR staff, especially those still using legacy human capital management (HCM) systems, are overwhelmed, and many need more support than they currently receive.

Colleges and universities across higher education are doing their utmost to support their constituents, but—by necessity—their focus is often directed toward student enrollment, success, and the impact these have on an institution's finances. Hiring, supporting, and retaining faculty and staff can be lower on the list of immediate priorities.

But faculty and staff have an outsized impact on a college's culture. Promoting institutional and student success means investing resources in employee success. Therefore the importance of a modern, robust HCM solution cannot be overstated. These systems are critical to the day-to-day functioning of an institution's HR department and play an enormous role in hiring, supporting, and retaining employees.
Modern HCM Systems Can Speed Up the Hiring Process
Colleges and universities currently face the same labor challenges plaguing other industries, and institutions are struggling to fill open positions across the board. From financial aid office burnout to retention issues amongst student affairs staff, it's becoming difficult for HR departments to backfill the number of open positions. Burdened with extra work, existing faculty and staff are exhausted.

Modern HCM systems can alleviate some of the issues of burnout and staff exhaustion by allowing HR to recruit, interview, and employ workers quickly. These systems replace time-consuming processes with automated hiring workflows, allowing HR staff to easily communicate with search committees; track open and filled positions; offer comprehensive, competitive benefits; and onboard new talent.
Modern HCM Systems Can Help Improve Employee Retention
Processing the ins and outs of employee benefits, salaries, leave requests, and tax forms for hourly or part-time workers isn't easy. Because HR offices are often overwhelmed, it's hard to find HR staff who have the time to personally answer questions. This can cause a great deal of frustration and is part of the reason many higher ed employees feel overlooked or undervalued and ultimately leave their positions.

Modern HCM systems mitigate a great deal of this frustration. By providing employees with comprehensive self-service capabilities and user-friendly interfaces, these systems make it easy for workers to access and manage essential employment information. Possessing a clearer understanding of their career tracks, benefits, and salaries not only reduces employee frustration, but it also helps HR departments ensure they're offering the competitive employment packages necessary to attract and retain the best talent.
Modern HCM Systems Can Improve Job Quality for HR Professionals
HR departments are currently some of the most-burdened departments on campus, and HCM systems can help alleviate that burden. These systems are usually part of an enterprise resource planning (ERP) solution, which means they're a part of a centralized platform, connected to an institution's finance and student information systems. Because of this, modern HCM systems enable easier data sharing between the HR and business offices, so previously complex processes like managing payroll and tax reports become much simpler.

With advanced hiring workflows, automations, and employee self-service capabilities, modern HCM systems lighten workloads throughout an institution's HR department. Staff can then spend more time supporting employees in other ways.
Modern HCM Systems Can Be a Component of Student and Institutional Success
For many students, college is a home away from home. They return each semester excited to see familiar faces and learn from the people they interact with daily. The longer faculty and staff stay at a campus, the more impact they can have on students. Employee longevity also ensures that departments are staffed with practiced hands that can manage tasks with efficiency.

By helping HR departments quickly fill open positions and giving faculty and staff transparent, easy access to employment information, modern HCM systems eliminate many organizational issues and help create a more positive and stable campus culture, one that will ultimately help institutions, employees, and students thrive.

Recent Blogs
Higher Education Trends
Demystifying AI-Powered Automation: A Practical Example in Higher Education
September 27, 2023
Many colleges and universities are worried about artificial intelligence, but how can AI benefit an institution?
New Student
Finding Students Where They Are: Fueling Enrollment and Building Brand Awareness Among Gen Z
September 20, 2023
What does Gen Z want, and how can institutions use this understanding to boost their digital footprint and enroll more students?