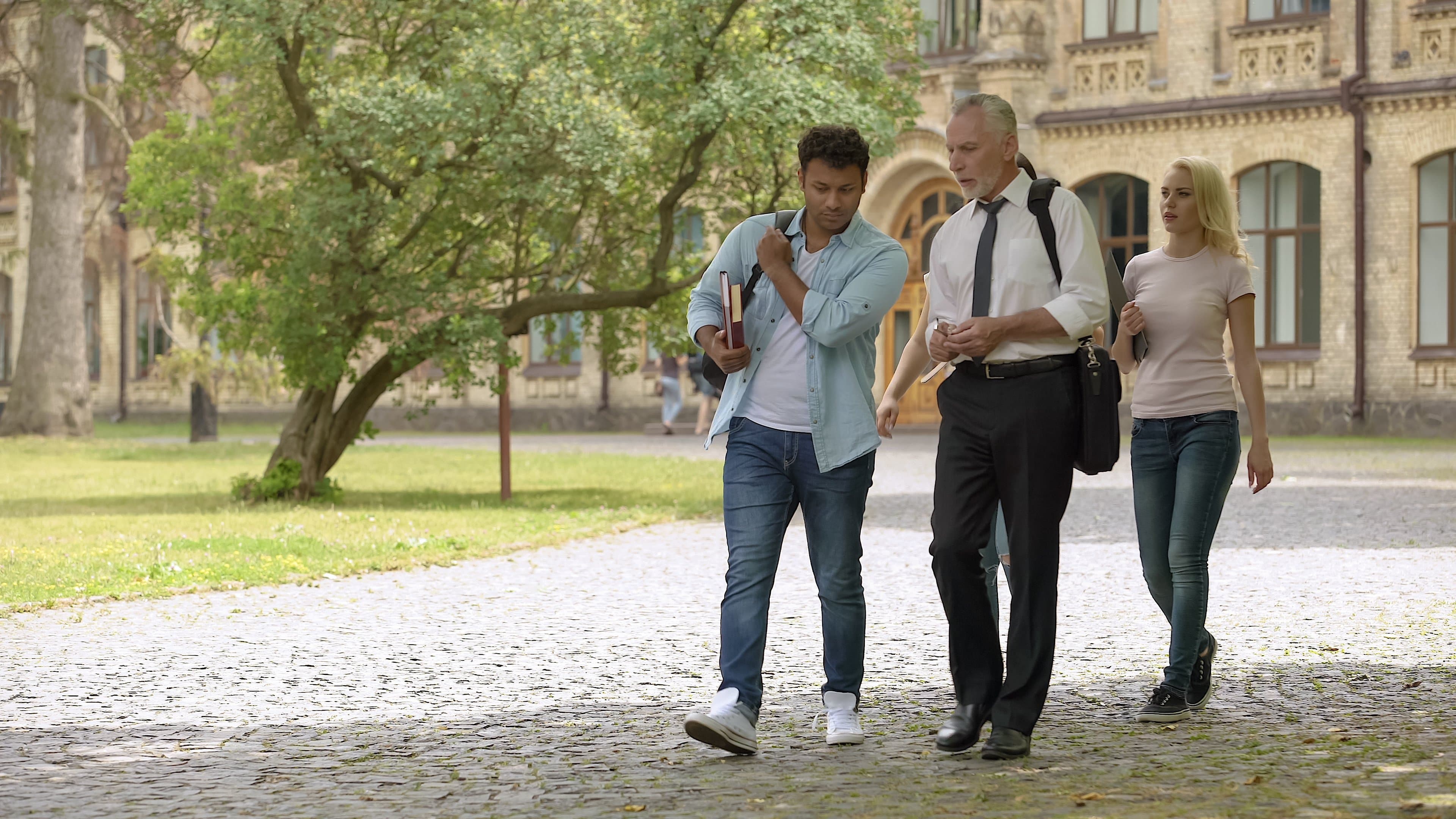 What Does It Take to Lead a College? These 3 Things
All Blog Posts
Leaders in higher education have a lot to contend with: pandemic repercussions, enrollments, political pressures, and dissatisfaction with the cost of higher education, to name a few. In this environment, what does it take to lead a college successfully? What skills must presidents—especially those at smaller, private colleges—possess to help their institutions stay resilient?
In the webinar, What It Takes to Lead a College, Assistant Managing Editor of The Chronicle of Higher Education Ian Wilhelm sat down with Robin Holmes-Sullivan, President of Lewis & Clark College; Meredith Woo, President of Sweet Briar College; and Arthur Levine, President Emeritus of Teachers College, Columbia University, and President Emeritus and Senior Fellow at the Woodrow Wilson National Fellowship Foundation. Wilhelm asked the participants what sort of traits leaders need to help an institution thrive and grow. Here is what they said.
Be People-Focused
According to Robin Holmes-Sullivan, one of the most essential things a college leader can be is people-focused. College presidents need an enhanced understanding of people in general—what drives them and what concerns keep them up at night. It's especially important for leaders to have a deep understanding of student needs. Possessing the skills and expertise to improve upon the student experience is crucial to ensuring an institution remains competitive in today's environment.
Being a people-focused leader also means adopting a collaborative style of leadership. College presidents need to understand the nuances of each department's day-to-day operations, but it's impossible for a president to be everywhere at once. When it comes to making decisions that impact the entire campus, other leaders must be included in the process.
Have a Vision
After visiting many campuses in the past two years, Arthur Levine has said that the main difference he sees between small, private colleges that are doing well and those that aren't is that successful colleges have leaders who are driven by a vision. These leaders have a clear image of what their institution is now, and they have a clear picture of what they want their institutions to become.
The key to creating a vision for one's campus is understanding the local and national landscapes—job markets, demographics, etc.—so you can learn where opportunities are and where your institution can take advantage. It's also important to identify the factors that will impact an institution's future—new technologies, local competitors, the economy—and act upon those factors. Most importantly, this vision should be student-focused.
Don't Underestimate Communication
According to Meredith Woo, communicating is one of the most important things good leaders do well. Good leaders need to have open channels of communication across the entire campus, and they need to be able to walk their constituents through any changes that the college is dealing with.
To be a good communicator means possessing the capacity for clear communication, both oral and written. But communicating clearly is only half the battle. A leader also needs to be able to alter their communication styles to address different situations and audiences. Say a president needs to make changes to the types of programs their college offers; a message to students cannot be delivered the same way as a message to donors, and understanding the different concerns these two groups possess is crucial to communicating with them.
To discover what other traits, tools, and strategies the panelists found critical to successful college leadership, you can watch the full webinar here!

Recent Blogs
Higher Education Trends
Demystifying AI-Powered Automation: A Practical Example in Higher Education
September 27, 2023
Many colleges and universities are worried about artificial intelligence, but how can AI benefit an institution?
New Student
Finding Students Where They Are: Fueling Enrollment and Building Brand Awareness Among Gen Z
September 20, 2023
What does Gen Z want, and how can institutions use this understanding to boost their digital footprint and enroll more students?