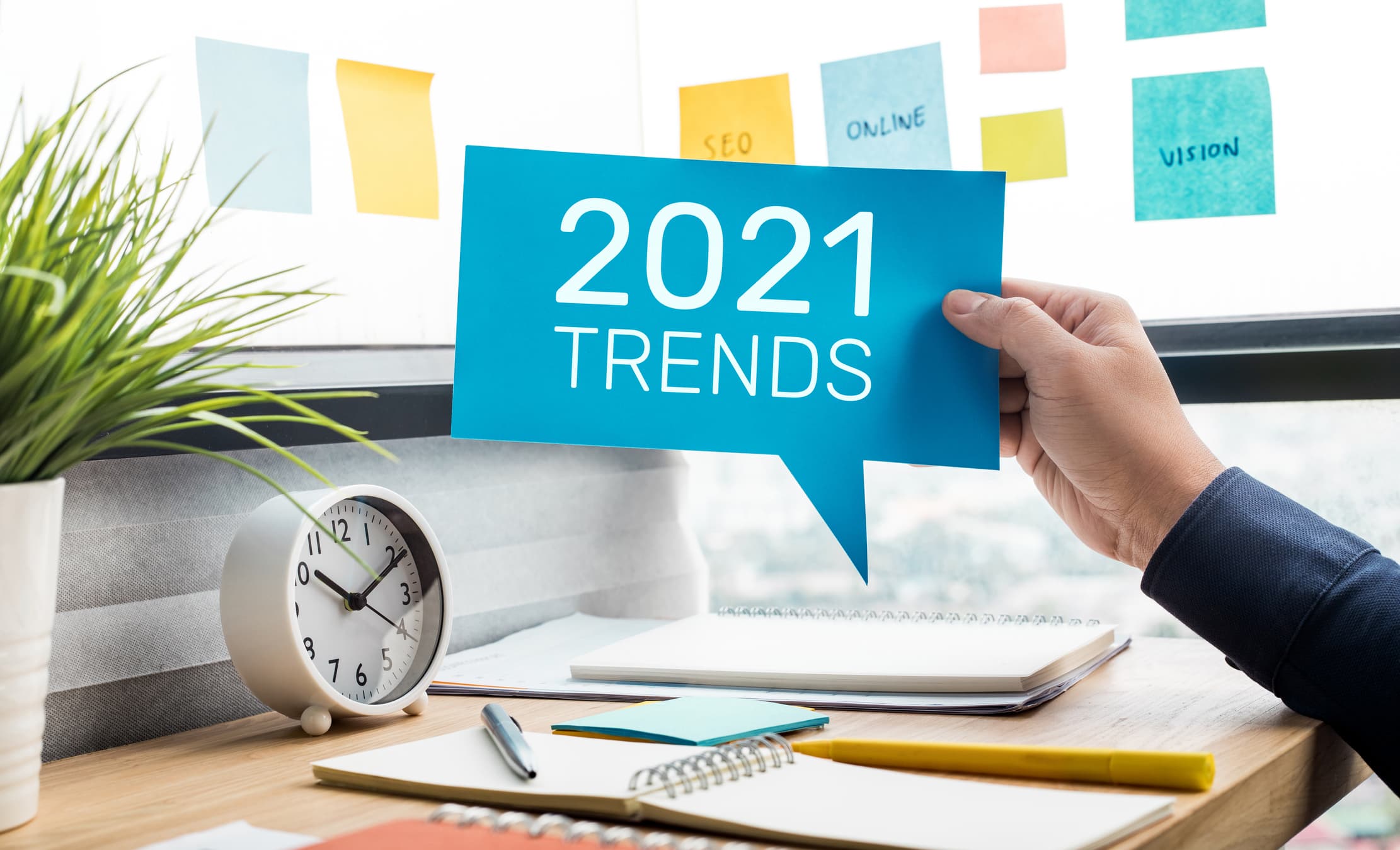 3 Major Business Trends Impacting Higher Education
All Blog Posts
The changing higher education landscape is causing leadership roles across campus to evolve. Decision-makers are under more pressure to initiate, drive, and follow through with digital transformations that promise to increase student enrollment and engagement, enable new business and operating models, and improve sustainability in an otherwise unpredictable environment.
In 2020, the COVID-19 pandemic drastically reshaped the higher education model, as it did to many other industries. After shifting to an online learning environment and adopting new communications tools and methodologies, many students have established a new perception of higher education. In some cases, today's learners believe they no longer need the traditional, four-year, in-person college experience; they want new ways to link employability and education and they want a better overall return on their education investment.
In a recent report, Top Business Trends Impacting Higher Education in 2021,* Gartner points to trends that will impact higher education institutions and their IT departments. Let's look at a few of these trends in more detail and what institutions can do today to lay the foundation for a better tomorrow.
1. Implementing Alternative Credentials
The idea of the personalized student experience is not new. It's well-understood that students want more contextualized learning experiences that address their specific objectives. For this reason, among many others, alternative credentials, such as micro-credentials, badges, competencies, and more, are being explored in higher education.
By implementing an alternative credential strategy, institutions can provide students with more options to gain new skills and increase employability. Similarly, institutions can expand their reach and target new markets by offering unique credentials that address the demands of certain cohorts.
2. Increasing Employability
As mentioned above, alternative credentials can help students pursue more tailored learning experiences that help them get a job in their desired fields. Similarly, institutions can collaborate more closely with the business world to better align education with workforce opportunities.
By increasing employability for graduates, institutions can better demonstrate a return on investment. While not every student will view their college experience as a success if they get a job after school, being able to map their academic journey to professional development will likely help justify the cost for many prospective students.
3. Productizing Education
One of the biggest challenges facing higher education is delivering a standardized product (learning experience or credential) for their customers (students) in a well-understand, easily comparable manner. As the higher education market grows more competitive due to the intensifying online learning arena, being able to deliver a top-quality product will help differentiate institutions.

Campus leaders may need to revisit their brand, vision, and value propositions to more clearly outline their "education product." In doing so, institutions may unlock new revenue opportunities because they can target a more diverse audience, as opposed to the current target audience for higher education, which is growing more niche by the year.

These trends are impacting higher education dramatically, but they are not the only ones.


*Gartner, Top Business Trends Impacting Higher Education in 2021. Glenda Morgan, Jan-Martin Lowendahl, Robert Yanckello, Tony Sheehan, Terri-Lynn Thayer. Published 23 February 2021.
Recent Blogs
Higher Education Trends
Are You Ready for the FAFSA Simplification? Here's What You Need to Know.
November 29, 2023
The simplified FAFSA comes out on December 31. How can you prepare for its impact on your campus?
Higher Education Trends
Lessons Learned From Non-Enrolling Students
November 15, 2023
What can institutions learn from students who say "no," and how can this help future students say "yes."